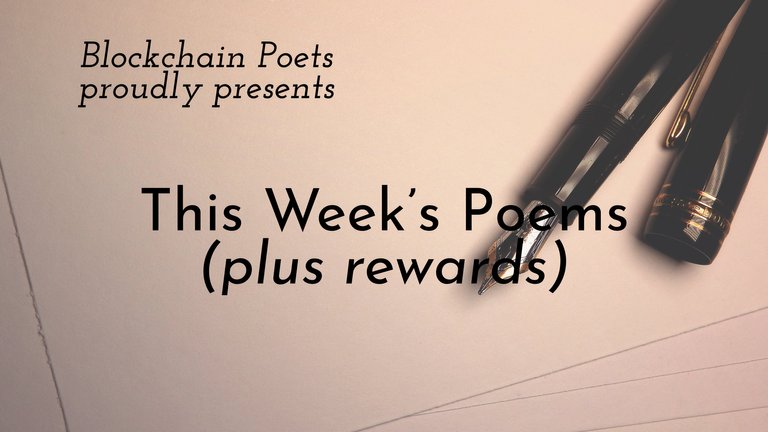 Here are the poems published to Blockchain Poets for the week of Sep 18–Sep 24. Let's have a look at the poems then we will get down to the contest winner.
This Week's Poems
Lots of new faces this week. Welcome @anggreklestari @annabeth @baesick @fantom22 @itsprachi @ladytitan @quduus1 @radenkusumo666 @stuartcturnbull! Hope all of you stick around next week and beyond.
There we go. If you have time, check them out and see what you think. And if you like any, let the author know about it by leaving a great comment!
Comments
Some great comments this week. Thank you everyone who followed the rules and commented at least twice for every poem you posted. Everyone who did this gets 10 Ecency POINTS. Also the top commenter and a random one both get 50 POINTS. This week those are @joseitosanchezs and @emeraldtiger.
Congrats everyone!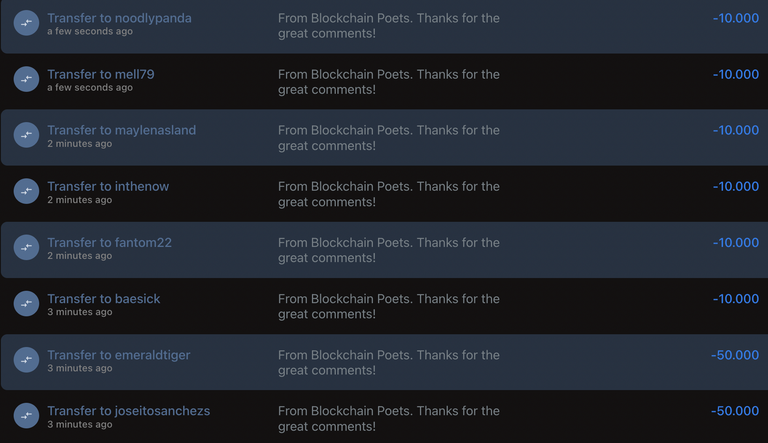 Winner of Hive SBI and PIMP
Remember, only people who gave two comments for every poem they posted are eligible for this contest. The only exception is that new poets are giving a pass their first week here.
Excluding myself, that puts 15 people in the running for HIVE SBI and 14 people in the running for PIMP tokens.
I threw you guys into a random picker…
and the winner is…
For Hive SBI:
(Unsupported https://odysee.com/$/embed/@BlockchainPoets:4/sbi-drawing-22-9-25:c?r=9XfMgTZX95mVZHbFaEdPVcizsyvTSqgj)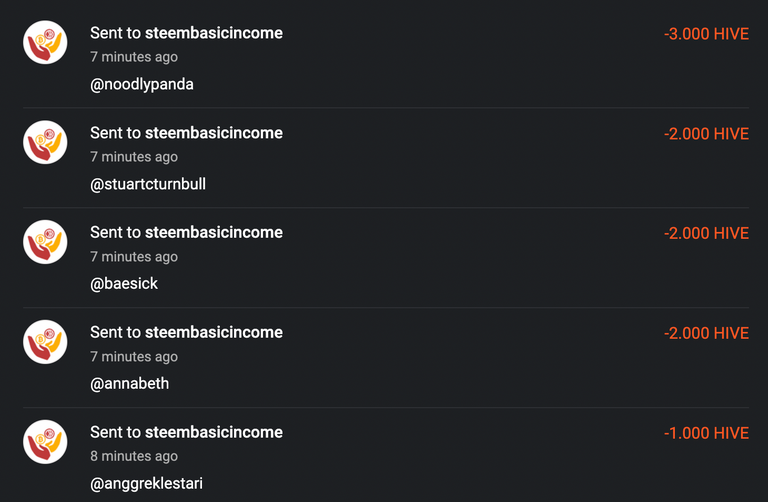 (Unsupported https://odysee.com/$/embed/@BlockchainPoets:4/pimp-drawing-22-9-25:a?r=9XfMgTZX95mVZHbFaEdPVcizsyvTSqgj)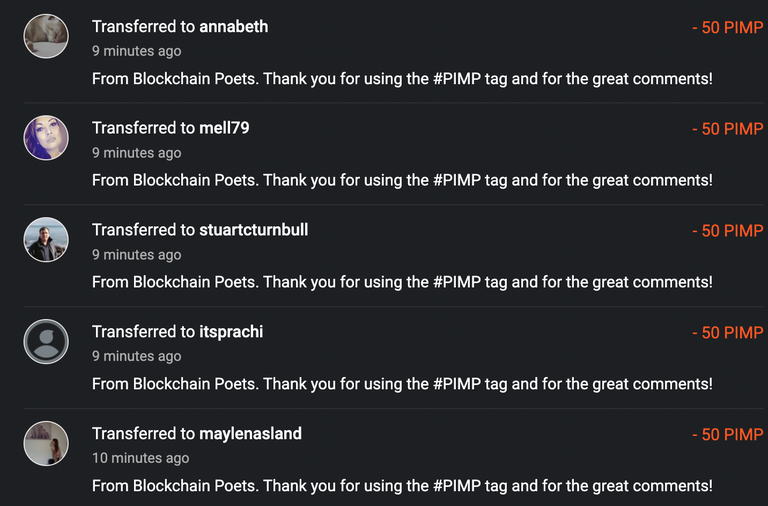 ---
---
---