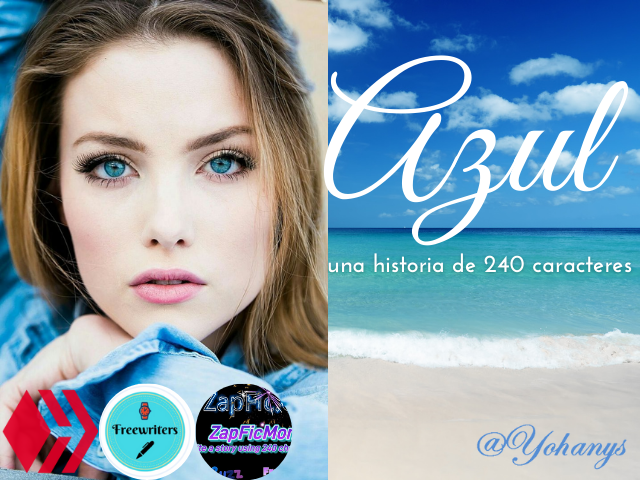 Fuente diseñada enCanva

Ella trataba de olvidar el dolor que
le causó aquella carta.
¡Lucía triste!
Me acerqué, me uní a su silencio y con mis manos
sequé las lágrimas de sus ojos; retiré el
mechón de cabello que ocultaba su dulce mirada azul y la besé
con ternura.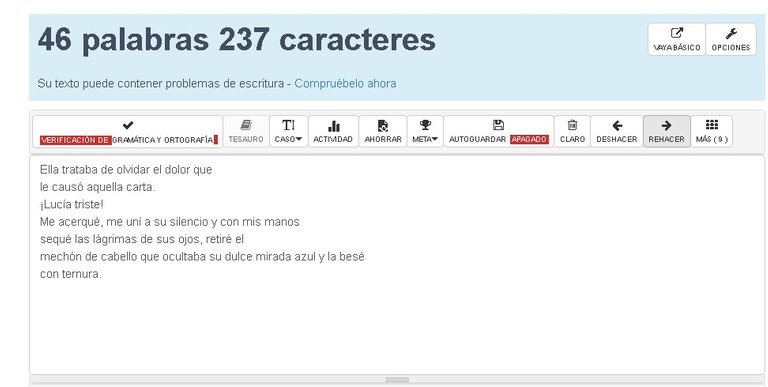 Contador de caracteres Wordcounter


She tried to forget the pain that
you caused him that letter.
She looked sad!
I approached, joined his silence and with my hands
i dried the tears from his eyes, removed the
lock of hair that hid her sweet blue look and I kissed her
with tenderness.
---
Autora: ©Yohanys Ravelo.
@Yohanys


¡Estoy feliz por tu visita!
¡Bienvenido(a) a mi blog!🌹
¡Infinitas gracias por tu lectura, tiempo y agradable compañía!💋
---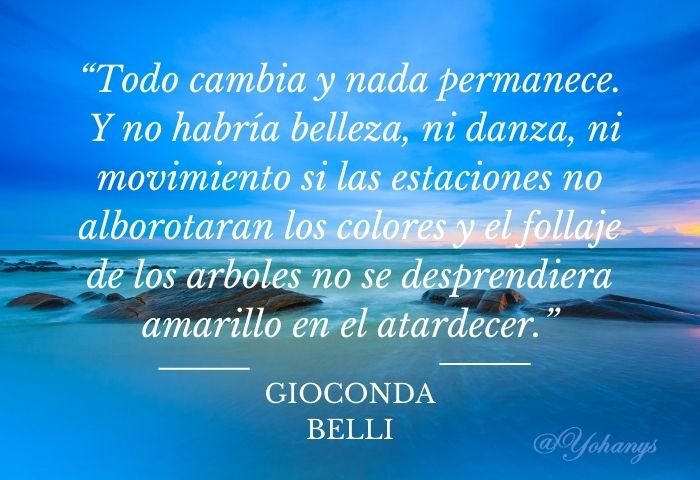 Imagen diseñada con elmentos deCanva
❤️❤️❤️
😊Apreciado amigo lector de #Hive: Esta es mi entrada para el interesante #concurso de ZapFic Monday!
El mismo, está siendo promovido desde @freewritehouse con el apoyo de
@felt.buzz, @Zapfic.Club and @freewritehouse.
Encontrarás toda la información Aquí para que tú también te animes a participar si amas los retos y la producción escrita. La palabra de esta semana es : "Azul" ❤️ Extiendo la invitación con cariño (por si desean participar) a mis amigas: @mayellig, @aramza y @popurri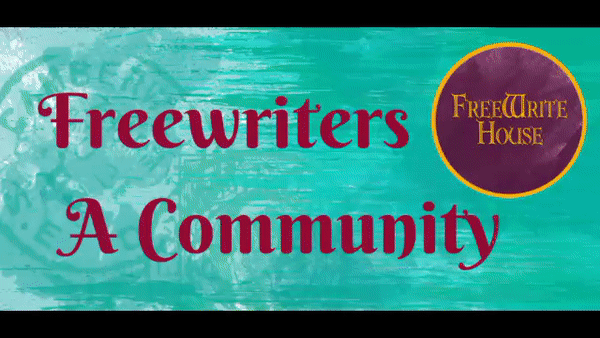 Gif propiedad de la comunidad [@freewrites]❤️
 



Original story by @yohanys
Copyright @yohanys | All Rights Reserved
Banner and separators created in canva by @yohanys
Algunos relatos recientes:
Toque de plumas
Una niña en tierra lejana
Aunque mi padre se oponga
Una visita al general
"El celador"✍️
"La última compra"✍️
"Mi amiga Lucy"✍️
"El sueño es real hasta que despiertes"✍️
👄 Between foam and sand👄