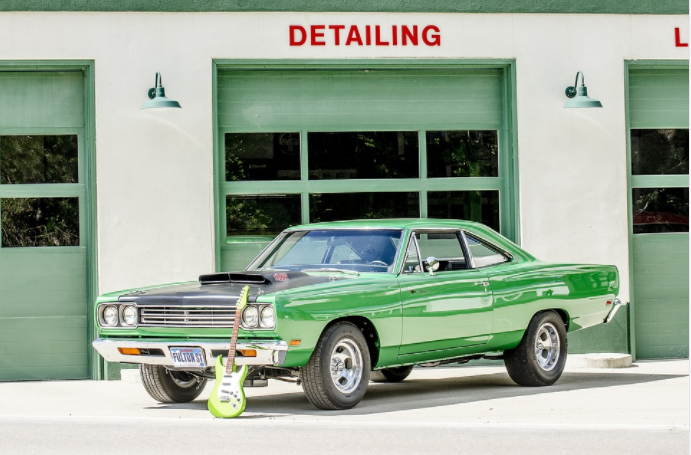 Using a wrench from the toolbox, she unbolted the axles quick release brackets.
From prom queen to grease monkey in a mere twelve hours. That had to be a record.
The night before wasn't quite a dream come true. Ella arrived, with all the other kids, all gussied up. Her hair and make up had been done by professionals, her expensively altered dress, from the boutique in the nearest city 90 miles away, had set the family back a mere $2000. And the shoes... Well, we won't talk about how much the shoes cost. Her father would be pissed about those until her twentieth birthday. Maybe she would wear them to her wedding just to annoy him further. But she was expected to win the tiara that night, and she had to look her best.
So there she was, in all her glory, waiting with the others for the limo, when she saw Him. He was standing back from the rest, over by a woman with a bouffant hairdo from the 1980's. You couldn't miss him really, in his jeans, baby blue jacket and polka dot denim bowtie, arguing with the woman. Ella could hear snippets of what they were saying.
"So you will buy me that car lift if I go to this shindig? You promised."
"Yes yes" the woman said, resignedly. "Anything to get you to meet some humans your own age in this town."

Farnsworth looked down at the dog at his feet.
"What do you think Wily? Am I going to regret this?"
Wily stopped lapping and looked up at him with an ancient liquid gaze. The dog's message was clear. Farnsworth would indeed go, mostly to make his lonely mother happy. She lived for him and only him, ever since his father had died of a routine medical procedure gone terribly wrong. Farnsworth's social life was his mother's social life and, since he never socialized with anything on two legs, they had both lost touch with what some would call reality. By day, Farnsworth continued his father's passion fixing up classic cars. By night, he and his mother sat at home together playing board games.
This night, he was going to his first ever school dance.
"All right Wily. I'm going in."

It all started in the limo on the way to the prom. Someone started screaming
"Wait! WAIT! WAIT UNTIL the cap is back on the bottle!"
The class doufus, Walter, had gotten the bright idea to mix some baking soda into the vodka to see if he could make a volcano like they did in chemistry class with Mr. Marcus. Walter forgot the part about putting the cap on before giving the concoction a shake, and out spurted a plume of frothing foam, headed directly for Ella. Farnsworth, whose reflexes in times of crisis were his superpower, threw his baby blue torso in front of Ella's puce colored bodice, blocking the spume. Ella looked down into Farnsworth's baby blue eyes and knew she would do anything for this fellow for the foreseeable future.
And that's how the previous night's prom queen came to be under a vintage car, unbolting axles, the next morning.

This is my entry to @mariannewest's fabulous 3-part weekend freewrite challenge. On Saturdays, we freewriters have a second option of the fabulous Three Part Freewrite: we write for one prompt for five minutes, then move onto the second and third prompts, no peeking ahead. It's always a trip! The prompts are in bold italics in my entry today.

Notice for Newbies on Hive
Real people read your posts in this community! There are no rules!!! A post doesn't suck up your entire day!!!! You can safely let your imagination take flight! You will feel the love!
Try to remember to leave a link under @mariannewest's . That will help us find you. The easiest way to find the daily prompt is to go directly to @mariannewest's blog. Here is today's post.
To maximize readership, you might also post in the Freewriters Community (or @hive-161155), use a first tag of #freewrite or #freewritepoetry, go leave comments on others' freewrites, or any combination of those.
We are good people, it's a no judgment zone, and #freewriters is an excellent community to get your feet wet on Hive.

image