Hello everyone! This is my entry to the Week 40 ZapFic Monday Story Challenge that requires participants to tell a complete story in just 240 characters (not words). Is it simple? Why not give this challenge a try?
You can participate by clicking here. The prompt for this week's challenge is "team".
Rules Of The Challenge
Story must be exactly 240 characters
Story must be posted to the Freewrite community
Drop a link to your entry in the comment section of the challenge post
Use tags #freewritehouse and #zapfic.
Attach a screenshot of your word count in your post.
Here is my short story. I hope you enjoy reading it.

Gif from Peakd

Playing for the right team was his goal when he joined Blue club. They treated him like family.
But Red club paid better. He strayed for a term, got injured and benched.
Sad, he tucked tail and returned to Blue club. They welcomed him home.

Here's the screenshot of the word count...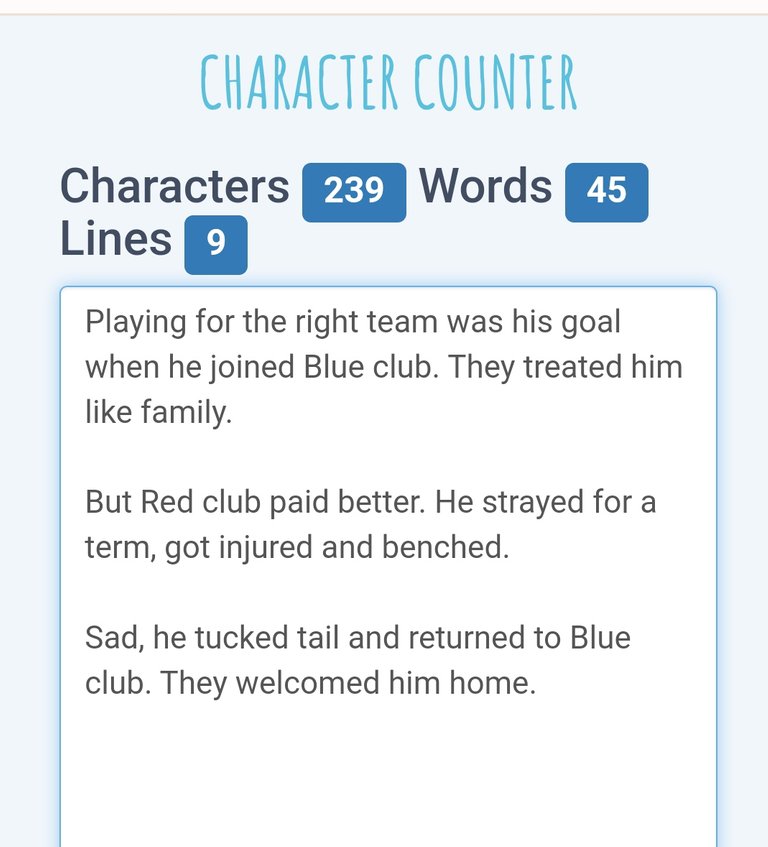 Thanks for reading!