It's Holbert's second attempt to gain access to Gilham's flat.
He's with Molly. She's tasked with clearing the old man's stuff so Snump can relet.
The landlord clearly doesn't like the police.
The feeling, Holbert thinks, is mutual.
The flat is a mess.
Almost as though it's already been searched.
...
This is a 50-word story written using @mariannewest's @freewritehouse Freewrite Writing Prompt "second attempt"
This is the 38th fifty-word story in the Humpbuckle Tales series. You can find all the tales reblogged on the @humpbuckletales account.
Humpbuckle Tales are 50-word stories that can be read independently, but when read as a whole a bigger story begins to emerge.
You'll find an author reading of the first 10 tales on the Humpbuckle Tales YouTube Channel or you can listen to the Humpbuckle Tales podcast. The next author reading will be released on Monday 1st November.
Hive has it first!
Humpbuckle Tales are always published first on Hive!
…
...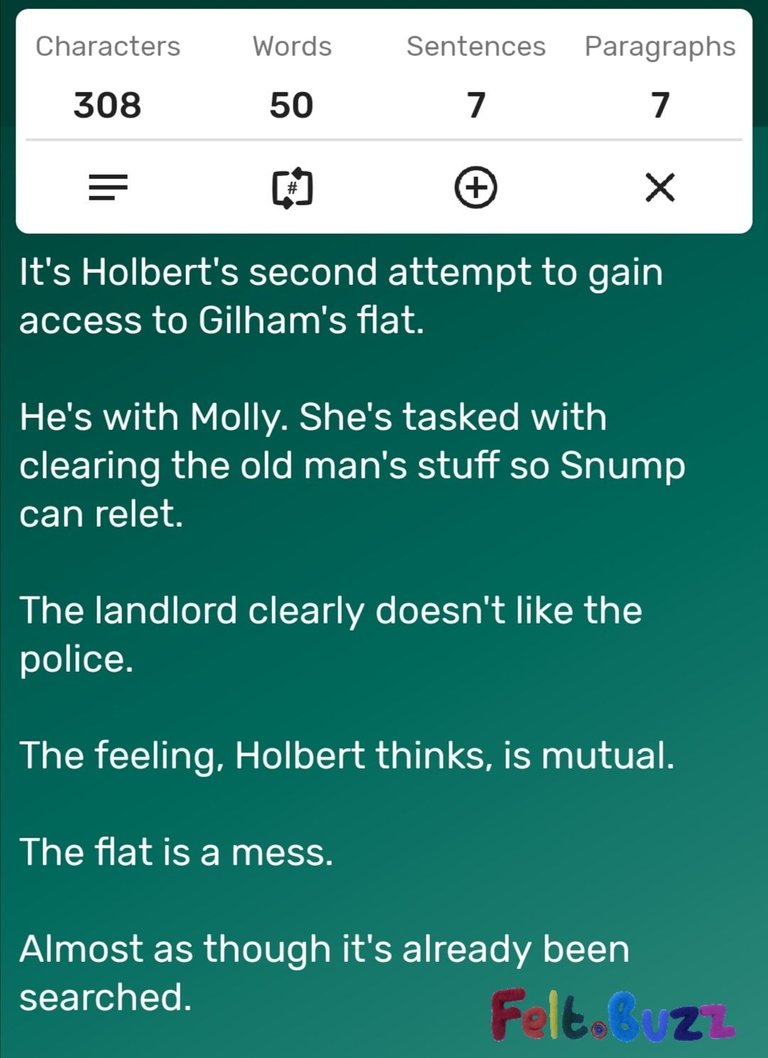 ...
…
ZapFic is Back!
Check out the new @Freewritehouse / @Zapfic.Club collaboration and win!