Who knew that thanks to technology,
I would one day be able to see,
Feel and bask in the glory of beautiful colours?
Seeing blue for the first time blew my mind,
Subdued me,
Cued me
And brewed purity inside me.
Blue is all view,
Blue is new.
Below is my screenshot from word counter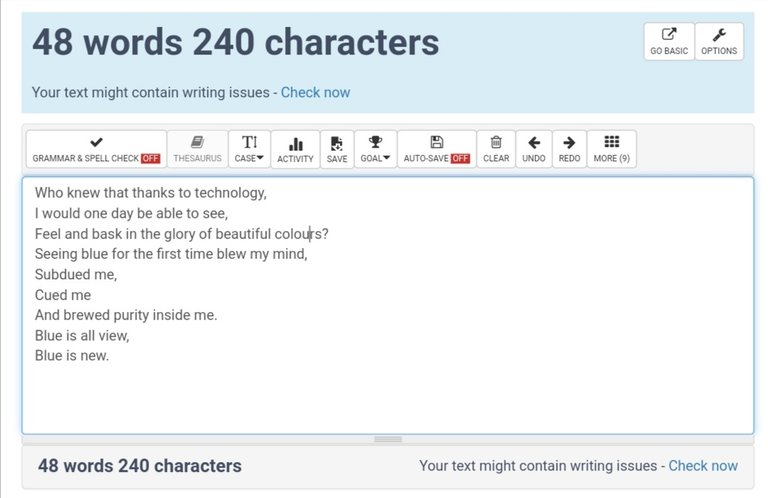 This is my entry to the Zapfic Monday's Fifty Word Story Challenge
Prompt is, "Blue". You are all invited to participate.
Thank you for visiting my blog 🤗