ONE

Who knew that our souls looked like emojis?
On the day of the Rapture, which came upon us as the Bible promised, like a thief in the night (when we least expected it), our souls streamed out of our earthly bodies into the heavens.
And we were all one color, and looked exactly the same.
Of course, we did not remain individual units for long. As soon as we broke above the planet's clouds, we merged into the Oneness. All of the circles broke open, and the ends joined with one another until we had formed one giant circle.
Inside this giant circle, our souls dissipated: our human likenesses dissolved, swirled and blended into a single plane of blue light.
We felt and knew the other as ourselves, and we were no longer alone.
God destroyed the Earth with fire, as promised in the Book of Revelations. We watched, drifting in the vacuum of space, as the globe ignited, seemingly though spontaneous combustion, into a roiling ball of flame.
The flames did not leap into the vacuum of space, as we expected, but turned inward to the center. As the Earth was consumed, the space it had occupied became a charred black hole, and all the material of the universe was sucked into it, leaving nothing behind, except our blue circle of light.
And the end was as the beginning, when God spoke and said, "Let there be light."
There was light; there was us. But where was God? We searched for our Creator, but there was nothing, only us.
For there is no God. Only us.
We had called ourselves into existence by our desire to be.
And we are, now, the Oneness. Soon, as the Bible promised, we will do as the we are wont to do.
We will create the new heavens and the new earth.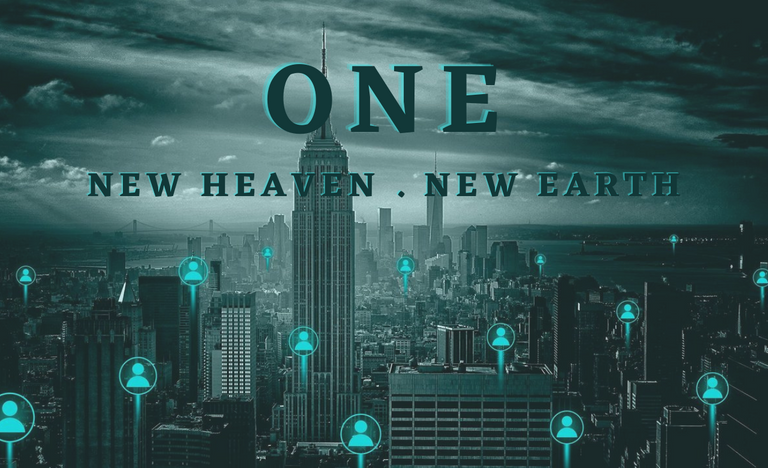 Image from Pixabay, edited in Canva by @cliffagreen