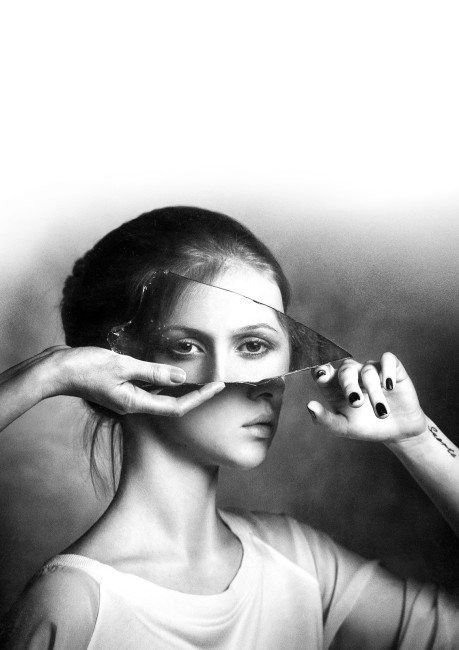 Fuente / Source
VERSIÓN EN ESPAÑOL
Suficiente
Somos nuestra propia tierra
nuestro propio mundo
nuestro propio caldo primigenio

Vivimos siempre buscando
confines ajenos que explorar
territorios por colonizar

Pero al final del día
(o de la noche)
volvemos siempre a nuestro centro
a nuestro pequeño universo

Podemos no tener nada
pero mientras seamos sitio
mientras seamos roca de que asirnos
nunca estaremos perdidos

Pero ay de aquel
que al final del día
(o de la noche)
no sea suficiente
y no se encuentre a sí mismo

Ay de aquel que se ignore
o se traicione
y no tenga los arrestos
para mirarse al espejo
y saber quien es

©bonzopoe, 2022.

ENGLISH VERSION
Enough
We are our own land
our own world
our own primeval broth

We always live searching
foreign borders to explore
territories to colonize

But at the end of the day
(or night)
we always return to our center
to our little universe

We may have nothing
but as long as we are site
as long as we are rock to hold on to
we will never be lost

But pity that one
that at the end of the day
(or night)
it's not enough
and can't find himself or herself

Pity of the one who ignores
or betrays himself or herself
and don't have the arrests
to look in the mirror
and know who he or she is

©bonzopoe, 2022.
---
Imaginarios es un ejercicio de escritura libre consistente en tomar fotos de Pinterest que por alguna razón llaman mi atención, y a partir de estas crear textos breves, por lo general poesías, en cuestión de unos minutos. Es un ejercicio de creatividad y velocidad que tiene como principales objetivos la exploración creativa y la diversión.

Imaginarios is a free writing exercise consisting of taking Pinterest photos that for some reason catch my attention, and from these create short texts, usually poetry, in a few minutes. It is an exercise in creativity and speed whose main objectives are creative exploration and fun.
---

Muchas gracias por leer este publicación y dedicarme un momento de tu tiempo. Hasta la próxima y recuerda que se vale dejar comentarios.
Thank you very much for reading this post and dedicating a moment of your time. Until next time and remember to leave a comment.