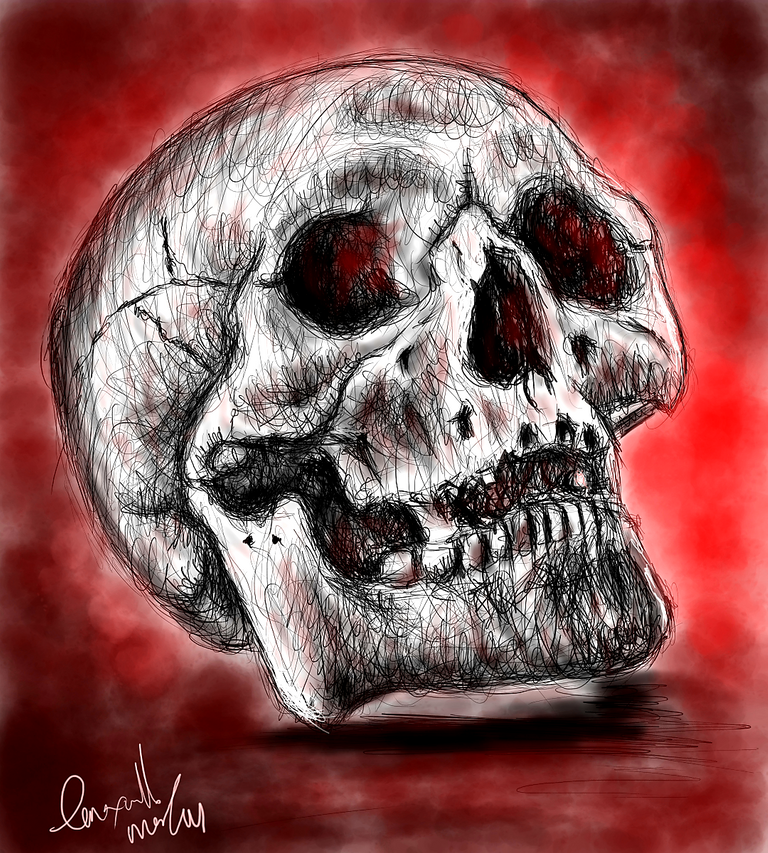 My today's entry for drawlloween challenge happens to be 'Skull' so I decided to draw a skull placed on a ground.
I ended up adding a dark and red background which gave it a horror feel.
There were some touches of those colors on the skull which made it look like a reflection.
Let's take a look at the steps: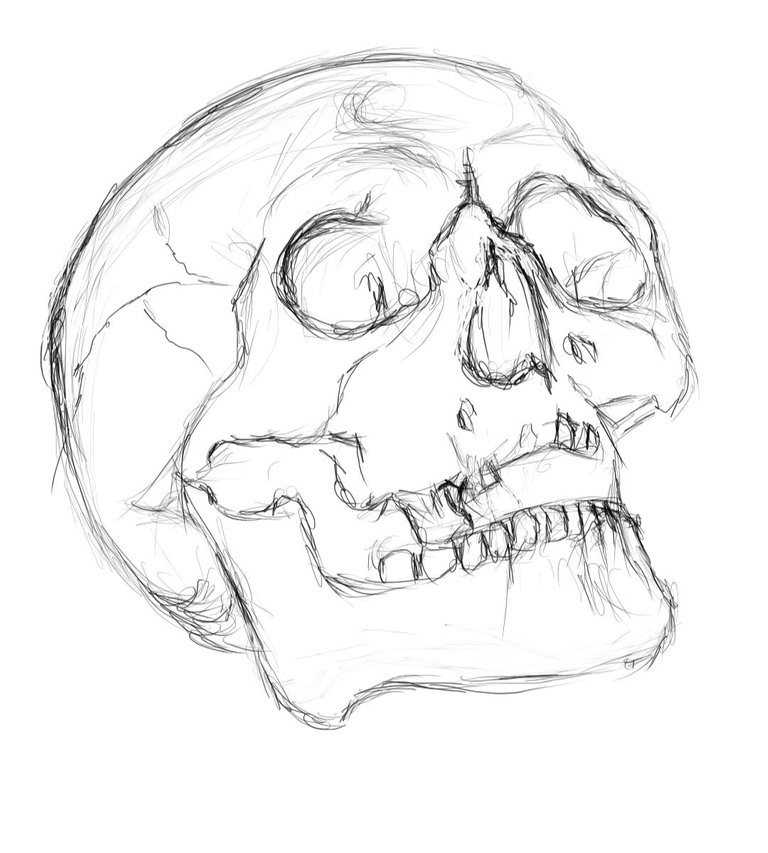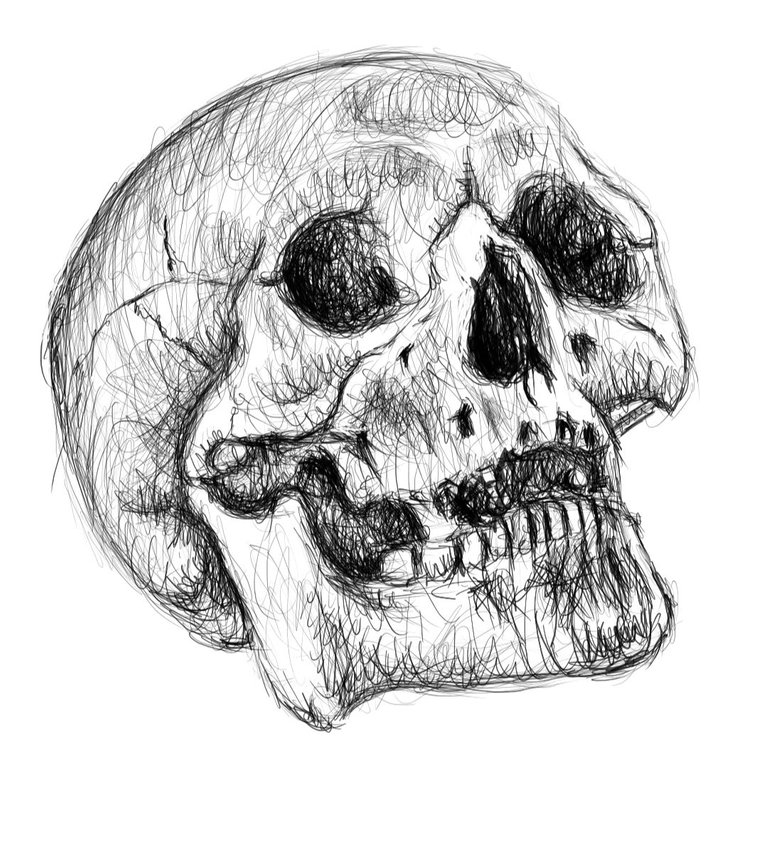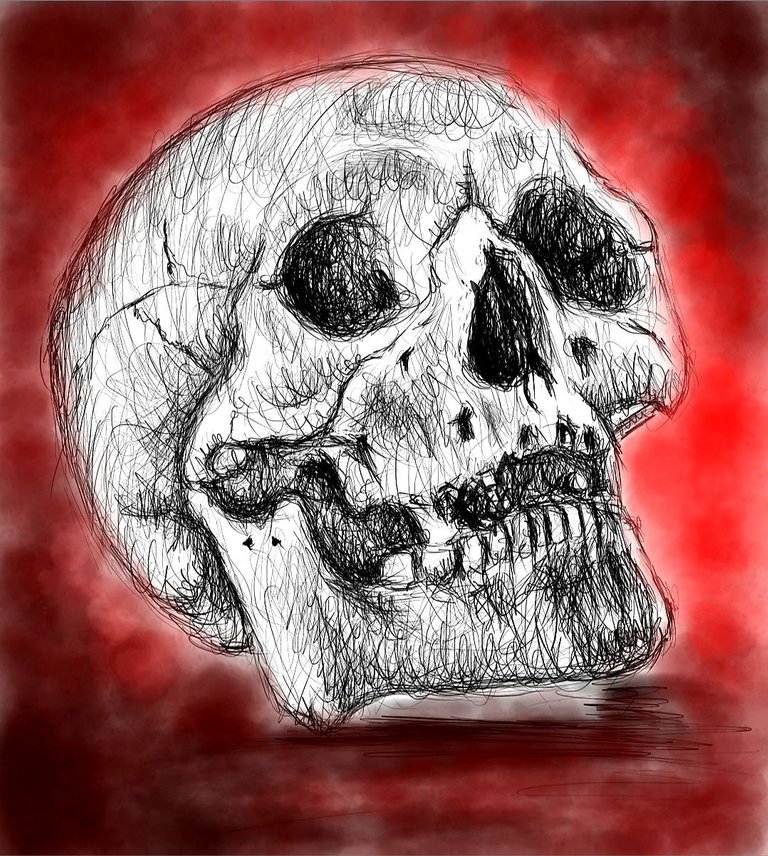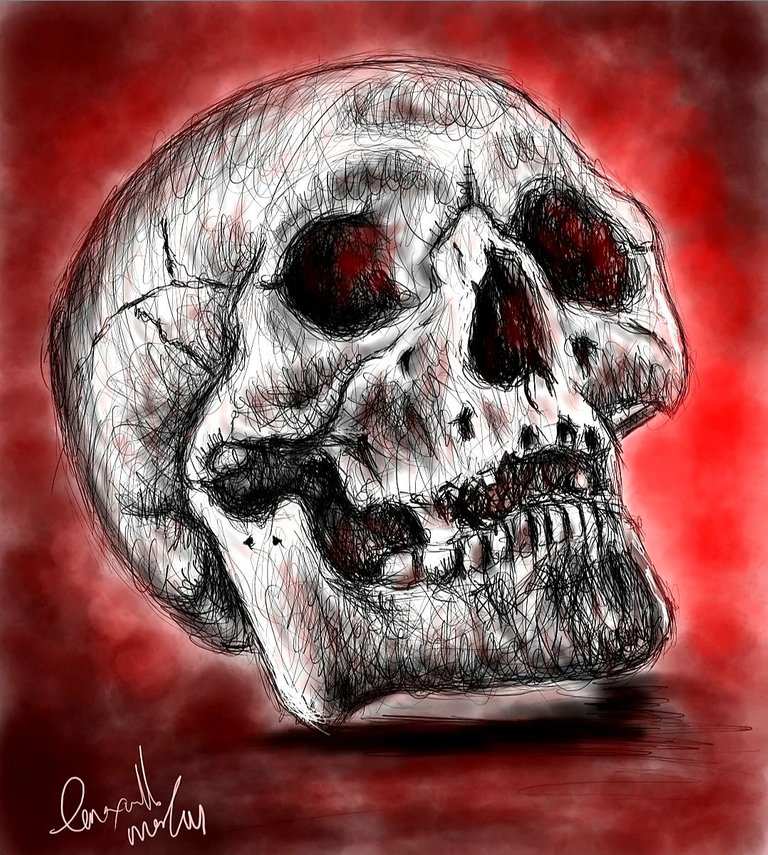 Thank you.