Hello everyone, I hope you're have a good time and I'm sure your weekend is going really well. Welcome to another blog.
It's another round of the splinterlands art contest and this is my submission. This round came with a shocking twist because I was already in the process of creating my usual fanart, I halted when I saw the post title and read its content.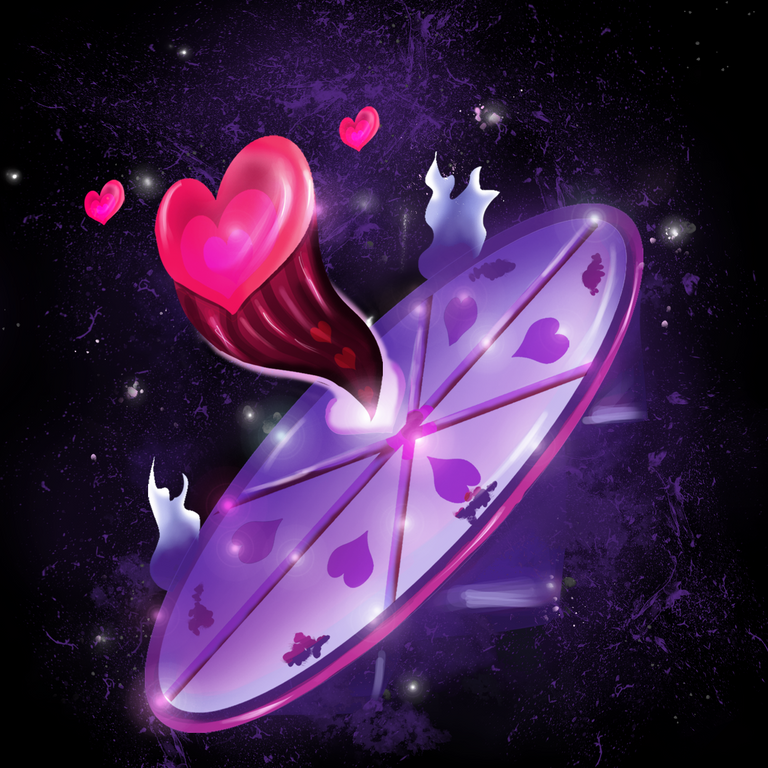 The challenge was to come up with a spell icon for the tower defence game and a sample was provided and can be found below;


To be very honest, this challenge was quite difficult for me because this isn't what I do all the time. For this Heartgiver icon, different ideas came to mind as I wanted something simple and cool, I didn't want to do too much. I did lots of rough sketching on paper until I got something I could work with. Ofcourse I looked through tons of similar icons to thoroughly understand what needed to be done.
Went over my computer and sketched it out and it looked okay. First I used the circle tool to draw out two circles and worked out the angles before using the gradient tool to apply colours.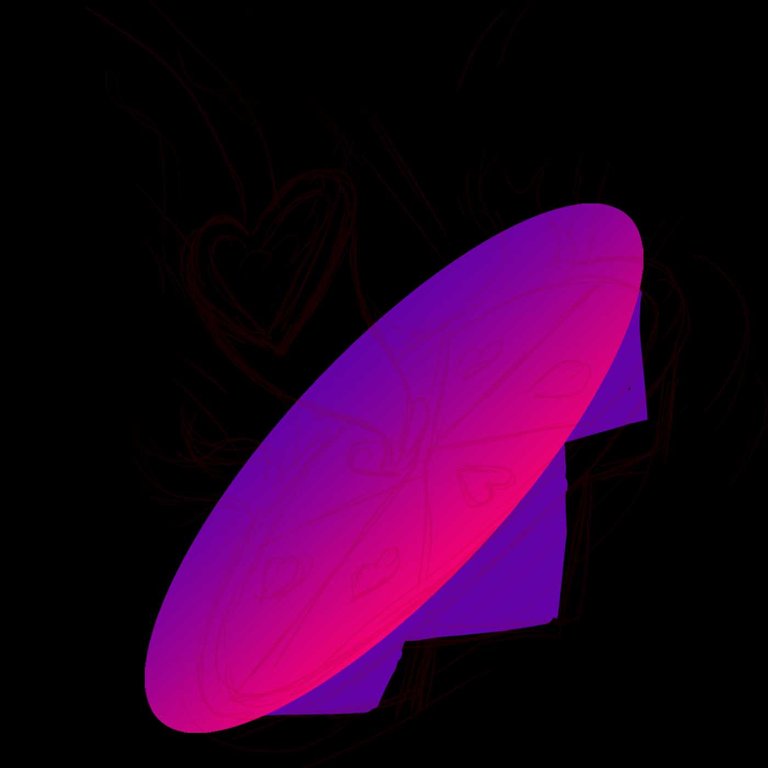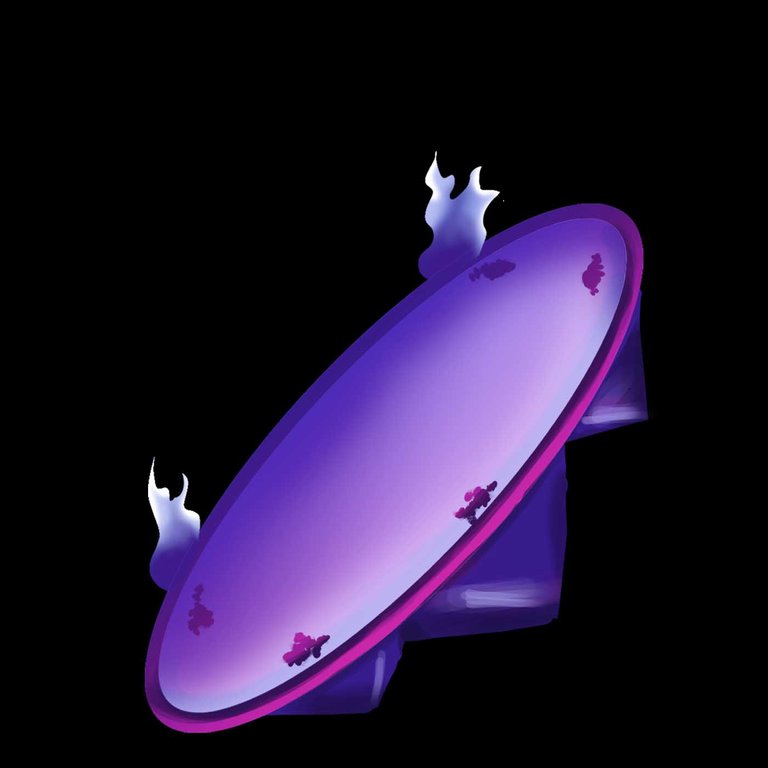 Since It's like a circle board that spins, I sectioned it and placed hearts in each section. I painted a darker shadow underneath the first circle and it looked nice. I then proceeded to paint the shape that holds the heart, I adding lighter and darker tones before painting the heart on top. The heart located at the bottom glows, this shows shows that a heart is about to be released❤️
One thing that took most of my time was the background, but I chose this one after many tries. This challenge is really interesting and I'm glad I could partake in it🤗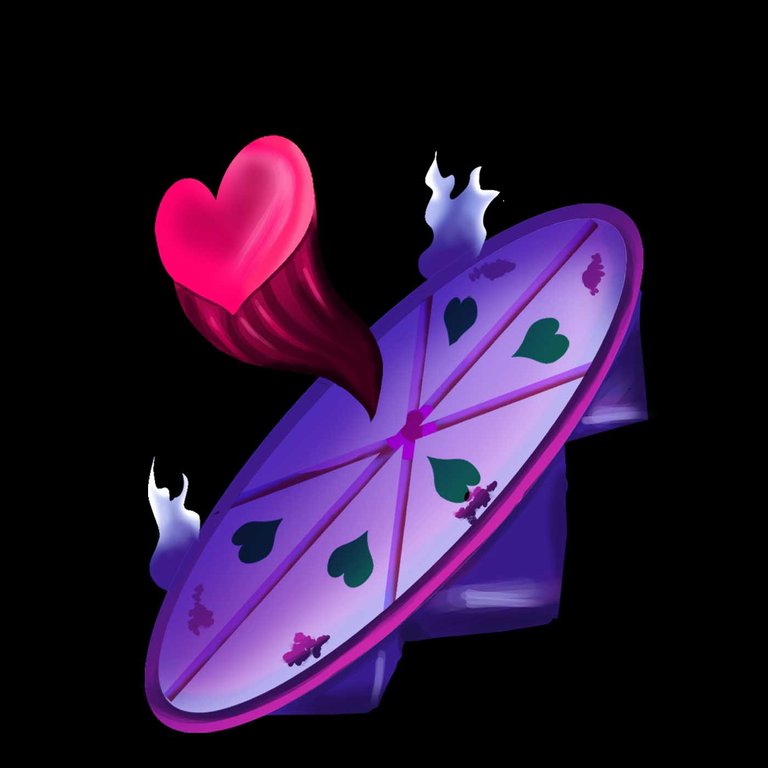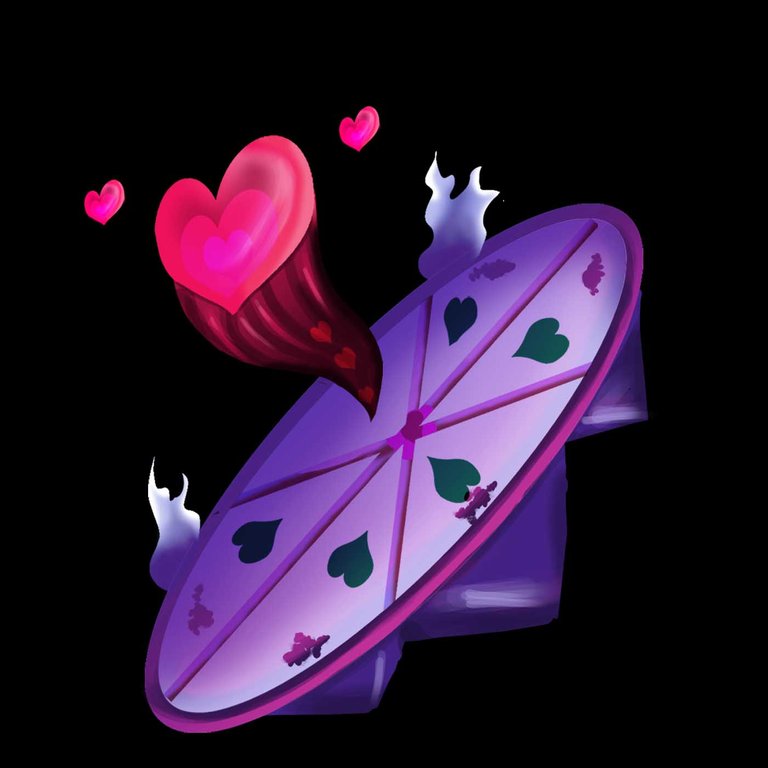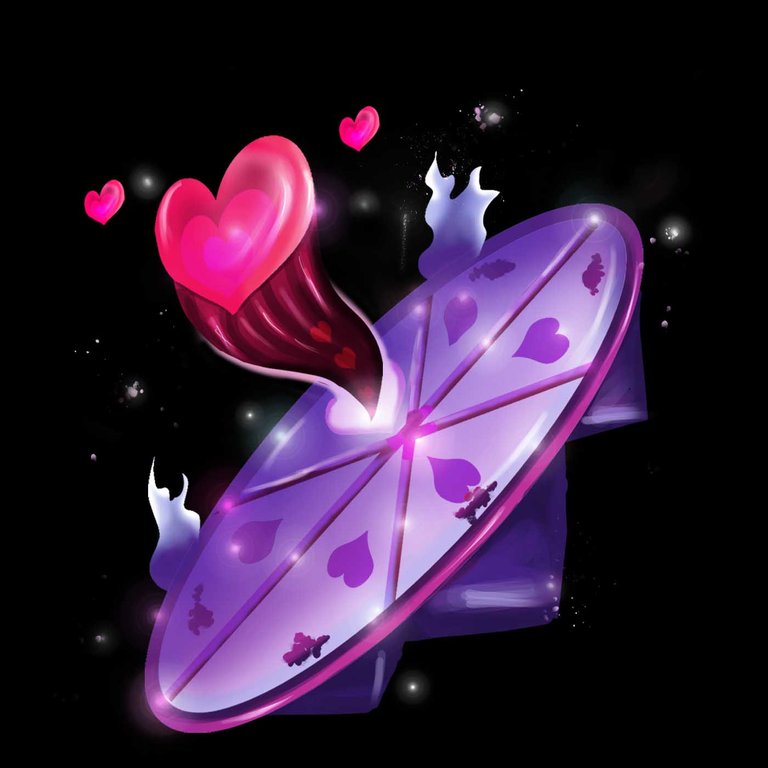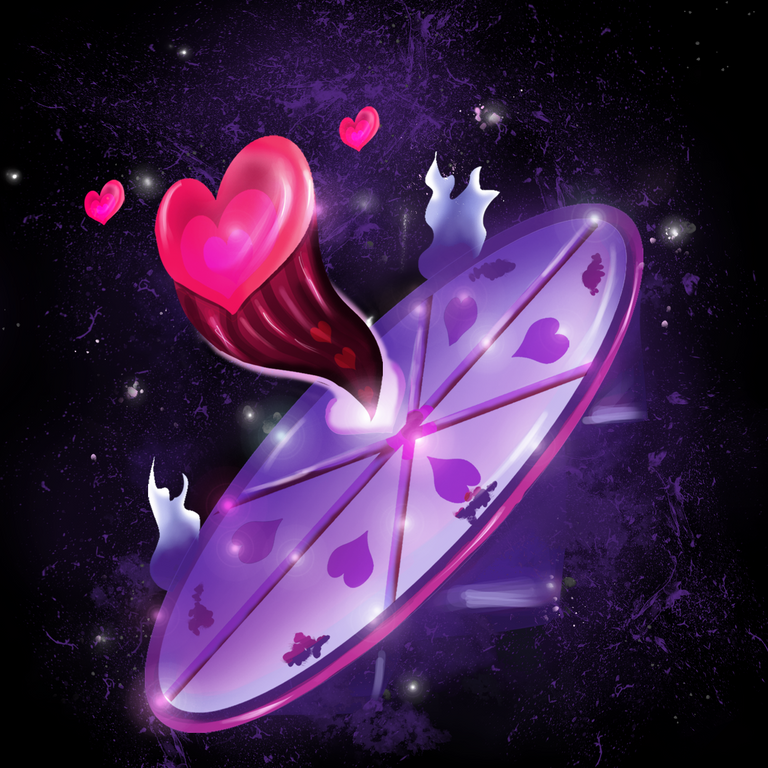 Tools Used
Adobe Photoshop cc2019
Huion drawing tablet and pen
---
---
Opensea
Known Origin
Twitter
Instagram
All links
https://linktr.ee/leeendah
Thanks for visiting my blog today, have an amazing weekend❤️