hi dear Hivers! Today I'm sharing you a new mini videogame I've done.
I wanted to create a mix between an old nes game called "circus charly", a game where you controlled a clown and you had to jump over fire rings, and I wanted to mix it with Pablo Picasso cubist art.
¡Hola queridos Hivers! Hoy les comparto un nuevo mini videojuego que he hecho.
Quería crear una mezcla entre un viejo juego de nintendo llamado "circus charly", un juego en el que controlabas a un payaso y tenías que saltar sobre aros de fuego, y quería mezclarlo con el arte cubista de Pablo Picasso.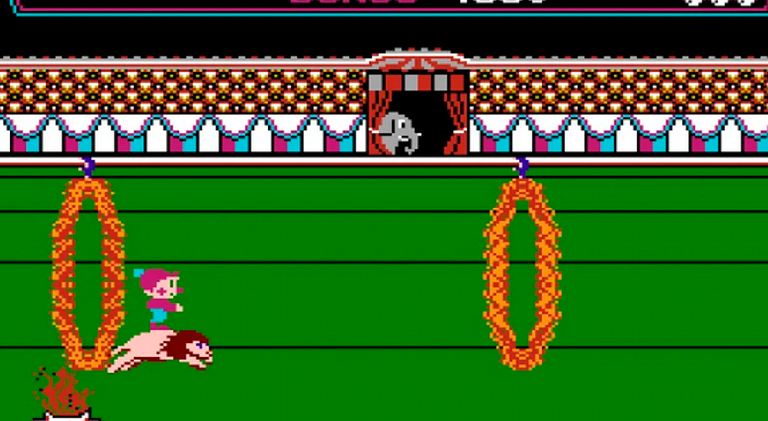 Circus charlie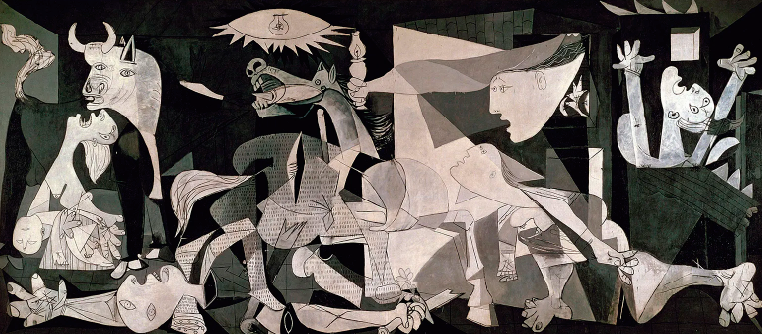 Pablo Picasso - Guernica
so first I will draw our clown in Picasso style! I'm in Adobe Illustrator, drawing with the mouse
¡así que primero dibujaré a nuestro payaso al estilo de Picasso! estoy en adobe illustrator, dibujo con el mouse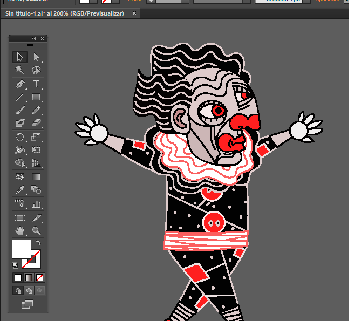 and of course, the lion!
y por supuesto, el león!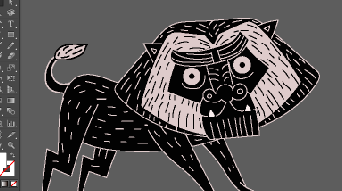 I'm drawing now the animation for the background, it will be repeated as tiles
Estoy dibujando ahora la animación para el fondo, se repetirá como mosaicos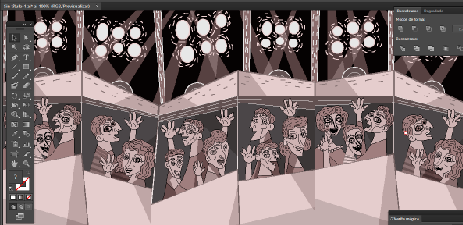 ok, everything is ready for coding, I also added the obstacles, fire rings, fire vases in the ground and the final platform
ok, todo está listo para programar, también agregué los obstáculos, los anillos de fuego, los jarrones de fuego en el suelo y la plataforma final.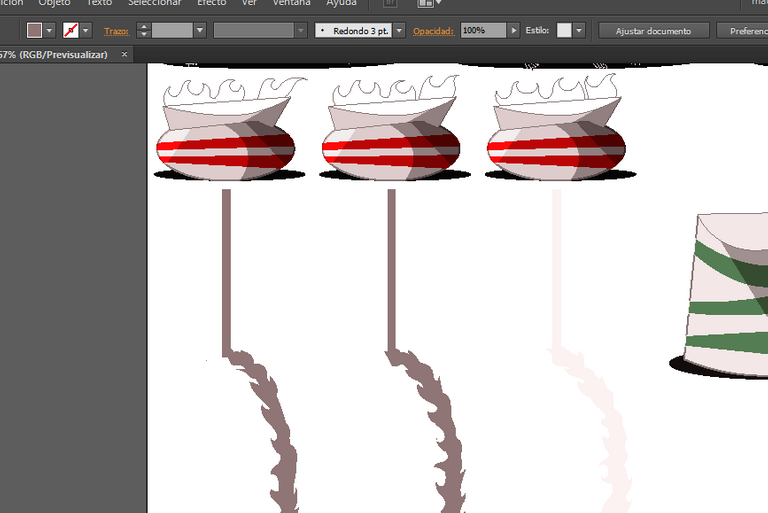 so our character will move, and the lion will follow our character position, we can jump using the space, if we don't jump and we are in the fire obstacles position, then the game will know that we lose.
I also set up the background movement, and it will move as a loop giving the sensation of running.
and this is the result!
you can play the game here or collect the nft
entonces nuestro personaje se moverá, y el león seguirá la posición de nuestro personaje, podemos saltar usando el espacio, si no saltamos y estamos en la posición de los obstáculos de fuego, entonces el juego sabrá que perdemos.
También configuré el movimiento de fondo, y se moverá como un bucle dando la sensación de correr.
¡Y este es el resultado!
puedes jugar el juego aquí o recoger el nft
https://opensea.io/assets/ethereum/0x973f7b0540ffdb6da10cdb4c96536656b9c686b0/3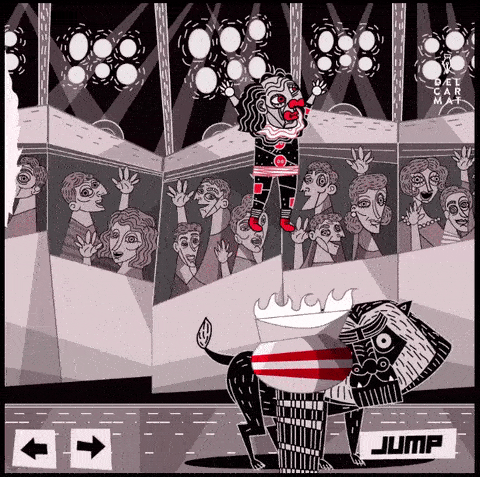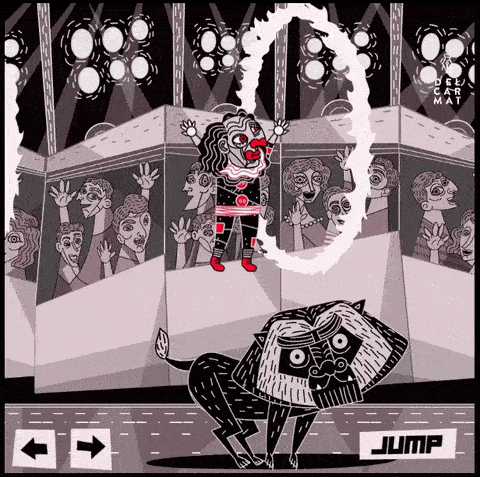 I hope you like it / espero te guste!
@delcarmat