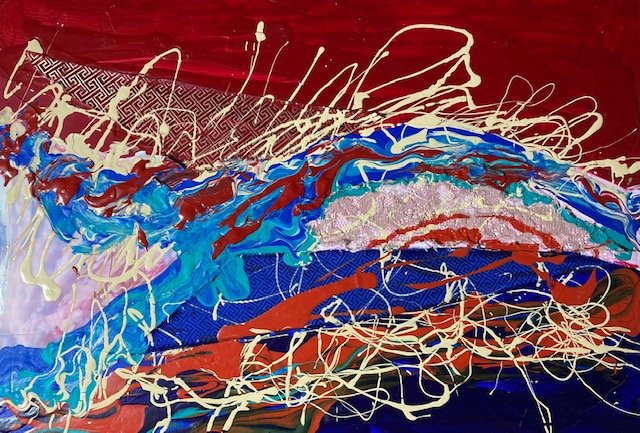 (ENG)
This is my original artwork.
"Song of the Sea"
Mixed Media,65.2x45.5cm,2022
I believe I have created a picture full of dynamism. I titled it "Song of the Sea" because it looks like waves crashing in. I was also pleased with the rich colors of the painting: red, vermilion, pink, sky blue, blue, and beige.
(JPN)
これは私が創った作品です。
「海のうた」
ミクストメディア、65.2x45.5cm、2022
躍動感あふれる絵が描けたと思っています。波が押し寄せるような感じなので「海のうた」というタイトルにしました。赤、朱色、ピンク、水色、青、そしてベージュ色など、豊かな色彩の絵になったのも良かったです。
---
My homepage / 私のホームページ "YADAMANIART" https://ydart.exout.net/
My art shop / 私の絵のお店 "Shop YADAMANIART" https://yadamaniart.com/