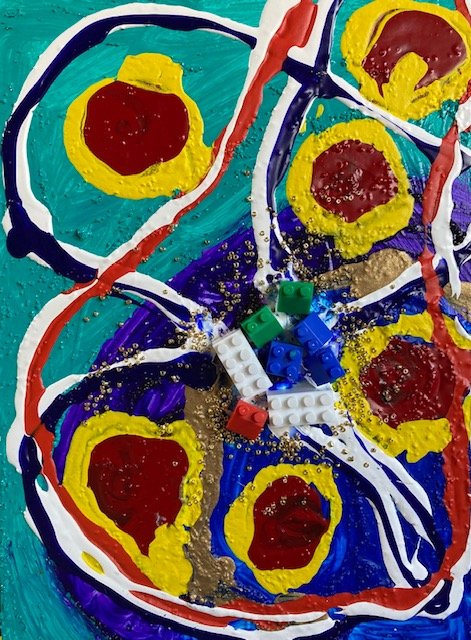 (ENG)
This is my original artwork.
"Song"
Mixed Media,24.2x33.3cm,2022
I have resumed the "Song" series (this was painted before my solo exhibition).
This one is different, but I have used mainly pink in this series of paintings.
I want to paint diverse pictures because I want people to feel various songs from my paintings.
I still feel tired, so today I quickly finished my painting, took a nap, picked up the works I submitted for my solo exhibition, and am now leisurely reading an art magazine. I really want to visit museums and galleries, admire rare flowers at the botanical garden, and have a nice drink at a cafe, but I don't have enough time at all.
(JPN)
これは私が創った作品です。
「うた」
ミクストメディア、24.2x33.3cm、2022
「うた」シリーズを再開しました(これは個展前に描いたものです)。
これは違いますが、このシリーズはピンクを主に使った絵が多くなってしまいました。
色々なうたを絵から感じ取ってほしいから、多様な絵を描きたいのですが。
まだ疲れが残っているようで、今日は絵をさっさと仕上げて、昼寝をして、個展に出した作品の受け取りをして、今はのんびり美術雑誌を読んでいます。本当は美術館やギャラリーへ行ったり、植物園で珍しい花を愛でたりカフェで美味しい飲み物を飲んだりしたいのですが、時間が全然足りません。
---
My homepage / 私のホームページ "YADAMANIART" https://ydart.exout.net/
My art shop / 私の絵のお店 "Shop YADAMANIART" https://yadamaniart.com/
詩画集(Japanese Only)
Kindle : https://www.amazon.co.jp/dp/B0B57W925V/
特装版 : https://ydart.thebase.in/items/64252744
YouTubeチャンネル"VIDEO Yadamaniart"
https://www.youtube.com/channel/UCQ9EJG3MDg7T_yJIr3_sOig
My First Album "My Strange World" by Yadamaniart
https://yadamaniart.bandcamp.com/album/my-strange-world