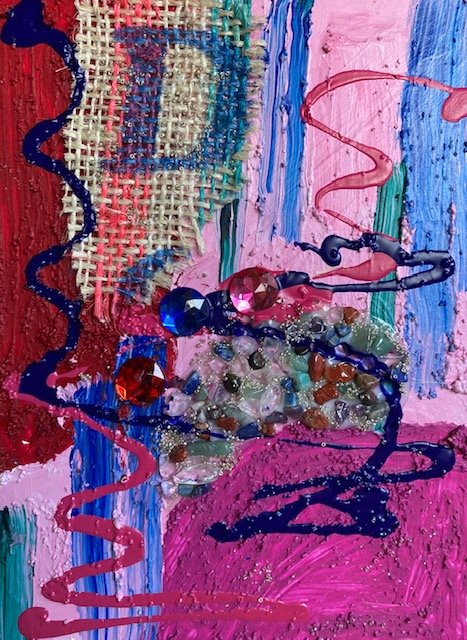 (ENG)
This is my original artwork.
"Song"
Mixed Media,24.2x33.3cm,2022
This is a picture of what it would be like to enjoy a live performance by a vocalist in a small room. It could be a solo, a duet, or a quartet. It is like the audience is listening while drinking tea (not coffee, but tea). I would love to go to such a live concert. I remember when I was in high school, a high school showed a quartet on the stage of their gymnasium that was brilliant.
(JPN)
これは私が創った作品です。
「うた」
ミクストメディア、24.2x33.3cm、2022
これは小さな室内で声楽家のライブを楽しんでいるような様子を絵にしました。ソロでもデュエットでもカルテットでも。観客は紅茶(コーヒーでなく、紅茶)を飲みながら聞き入っている感じです。そんなライブに行きたいですね。そういえば高校生の時、ある高校が体育館の舞台で見せたカルテットが見事だったことを思い出しました。
---
My homepage / 私のホームページ "YADAMANIART" https://ydart.exout.net/
My art shop / 私の絵のお店 "Shop YADAMANIART" https://yadamaniart.com/