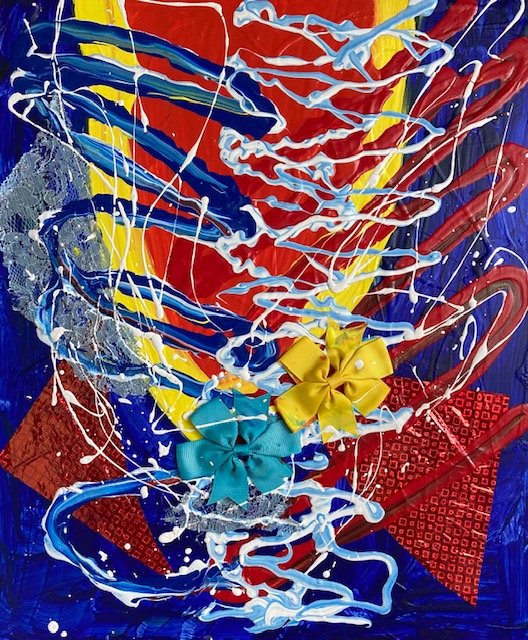 (ENG)
This is my original artwork.
"Song"
Mixed Media,38x45.5cm,2022
This looks like a tornado, a drill, or a washing machine. Is it a washing machine? Washing machines also have different sounds depending on the process, don't they? Rinsing, dehydration, and so on. Next time you wash your clothes, listen to the sound of the washing machine from the beginning to the end of the washing process. If you wash your clothes by hand without using a washing machine, you will hear a different sound.
(JPN)
これは私が創った作品です。
「うた」
ミクストメディア、38x45.5cm、2022
これは竜巻にも見えますし、ドリルにも見えますし、洗濯機にも見えます。洗濯機でしょうか。洗濯機も工程によって音が違いますよね。すすぎとか脱水とか。今度洗濯する時には洗い始めから終了まで通して洗濯機の音を聞いてみてください。洗濯機を使わず手洗いだとまた違った音がしますね。
---
My homepage / 私のホームページ "YADAMANIART" https://ydart.exout.net/
My art shop / 私の絵のお店 "Shop YADAMANIART" https://yadamaniart.com/