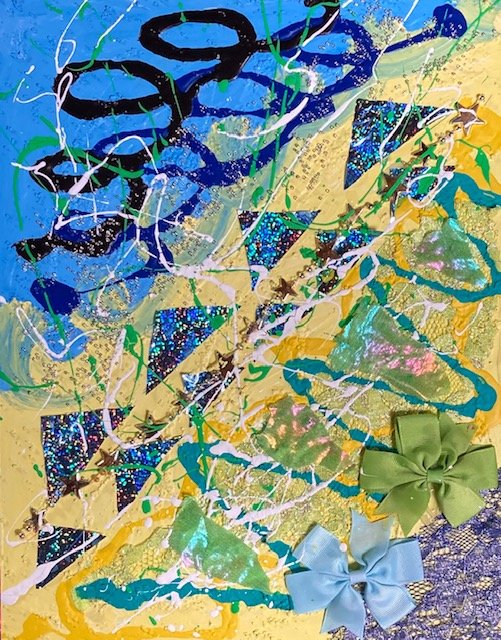 (ENG)
This is my original artwork.
"Refreshing Like a Lemon"
Mixed Media,31.8x41cm,2022
The lemon-colored space is filled with the scent of lemon, with soda water gushing out all around.
I feel a sense of freshness. It would be nice to have such an oasis-like space.
I drew an image of such a space.
---
Akiko Yada Solo Exhibition "Echoing Colors and Forms"
Dates: August 30 (Tuesday) - September 4 (Sunday), 2022
10:00-18:00 (last day until 16:00)
Venue: Art Space Kami Sanjo (4 Kami Sanjo-machi, Nara City)
---
(JPN)
これは私が創った作品です。
「レモンのように爽やかに」
ミクストメディア、31.8x41cm、2022
レモン色をした空間は、あたり一面炭酸水が湧き出て、レモンの香りに満ちた
清々しさを感じる。こんなオアシスのような空間があったらいいな。そんな
イメージを描いた。
---
★矢田明子個展「響き合う色と形」
会期:2022年8月30日(火) - 9月4日(日)
10-18時(最終日は16時まで)
会場:アートスペース上三条(奈良市上三条町4)
---