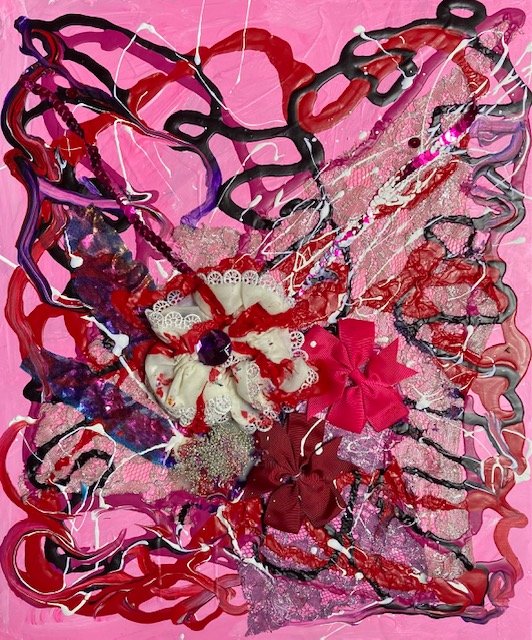 (ENG)
This is my original artwork.
"Performer"
Mixed Media,38x45.5cm,2022
A bright and gorgeous performer. They make the atmosphere lively and fun. They make the world a lively place. Sometimes it is lonely at home, but when they are on stage, they don't show their loneliness.They can perform on the street, in nature, or anywhere, and just give the best performance they can.
---
Akiko Yada Solo Exhibition "Echoing Colors and Forms"
Dates: August 30 (Tuesday) - September 4 (Sunday), 2022
10:00-18:00 (last day until 16:00)
Venue: Art Space Kami Sanjo (4 Kami Sanjo-machi, Nara City)
---
(JPN)
これは私が創った作品です。
「パフォーマー」
ミクストメディア、38x45.5cm、2022
明るくて、華やかなパフォーマー。その場の空気をにぎやかに、楽しくしてくれる。あたりを派手な世界にしてくれる。自宅にいたら寂しい時もあるけれど、舞台に立てば寂しさは見せない。ストリートでも、自然の中でも、どこでも舞台にして、最高のパフォーマンスを見せるだけ。
---
★矢田明子個展「響き合う色と形」
会期:2022年8月30日(火) - 9月4日(日)
10-18時(最終日は16時まで)
会場:アートスペース上三条(奈良市上三条町4)
---