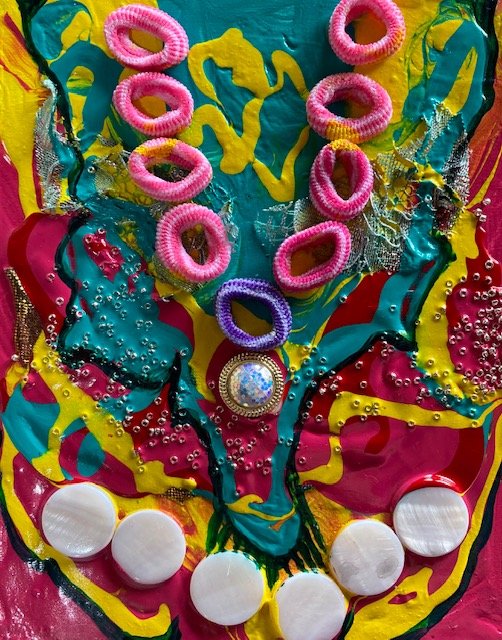 (ENG)
This is my original artwork.
"Mask"
Mixed Media,14x18cm,2022
I painted a picture of a mask that looks like a fox or a wolf. There are many festivals where people wear masks in various countries, such as Halloween and Setsubun. But for me, even in my daily life, it is as if I hide my true face with a mask. Because the Corona disaster is not over yet.
---
Akiko Yada Solo Exhibition "Echoing Colors and Forms"
Dates: August 30 (Tuesday) - September 4 (Sunday), 2022
10:00-18:00 (last day until 16:00)
Venue: Art Space Kami Sanjo (4 Kami Sanjo-machi, Nara City)
---
(JPN)
これは私が創った作品です。
「仮面」
ミクストメディア、14x18cm、2022
狐のような、あるいは狼のような、仮面の絵を描いてみました。ハロウィンや節分など、色んな国で仮面をつけるお祭りがたくさんありますね。しかし私にとっては日常でも仮面で素顔を隠して生きているようなものです。コロナ禍がまだ終わっていませんから。
---
★矢田明子個展「響き合う色と形」
会期:2022年8月30日(火) - 9月4日(日)
10-18時(最終日は16時まで)
会場:アートスペース上三条(奈良市上三条町4)
---