Hello hivers, an happy Thursday to you all! Another day, another new paper dolls and other artworks I can show you!
The Sun was shining on the sky this morning (now there are a lot of dark clouds), just 3 days to the day of the wedding of my daughter and today I feel myself in a very positive mood, what's better?
Yesterday in the afternoon, while my hubby @paolobeneforti was teaching to his art class inside our lab, I worked on some different artworks.
At first, I gave some touches of colors (and a sort of painted face with big eye) to my new small wooden sculpture. It is almost ready, but I have to add some details on it (some little metal parts and other little treasures I collected in the past to use them for my artworks).
I also created a new paper doll and I had so much fun to image and to make this articulated character of mine!
A detail of the paper doll:
As you can see, it's one of my usual woman and I tink soon I'll make a paer doll larger than this one, because I lie the final result.
I also used a small scrap of paper to create the head of a (fat) cat in ocher color with some little white leaves, just for fun! ^_^
The articulated paper doll is an oil painting on 300 gsm paper and, as usual, I took a couple of pics during the process to share with you: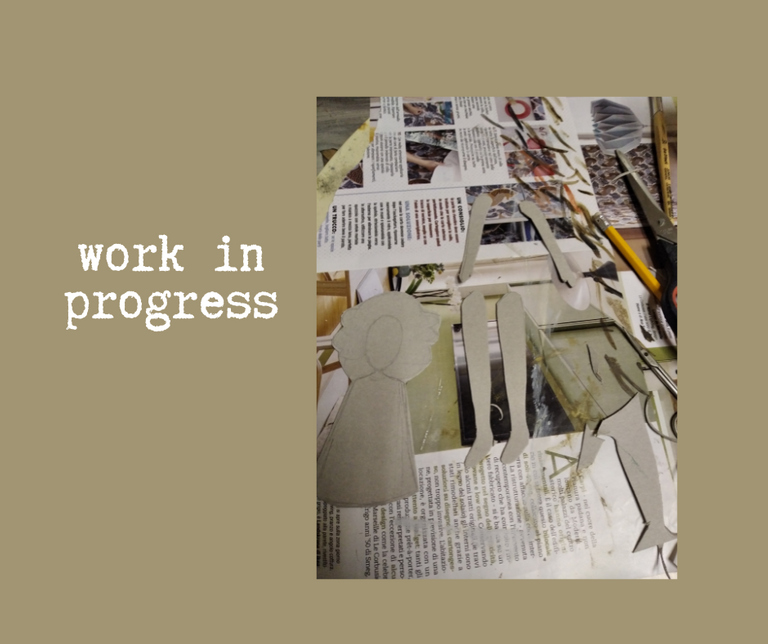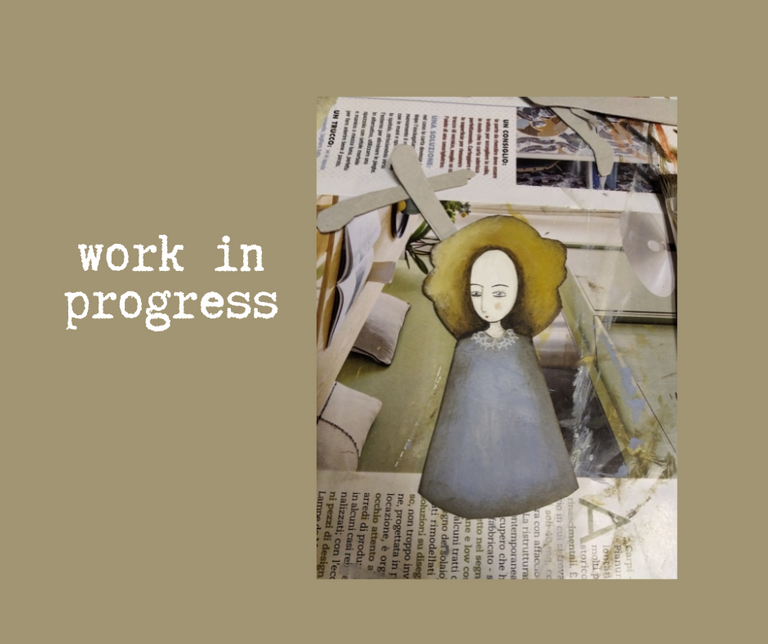 Now I have to run to finish another new artwork, stay tuned to see my new pieces! ^_^
See ya soon and stay safe,
Silvia


***If you like my artworks, you can find them on my online shops on
Artfinder ( https://www.artfinder.com/silviabeneforti#/) and on Etsy (https://www.etsy.com/shop/vumap). ^_^ ****