The Real Superheroines of Hive Valley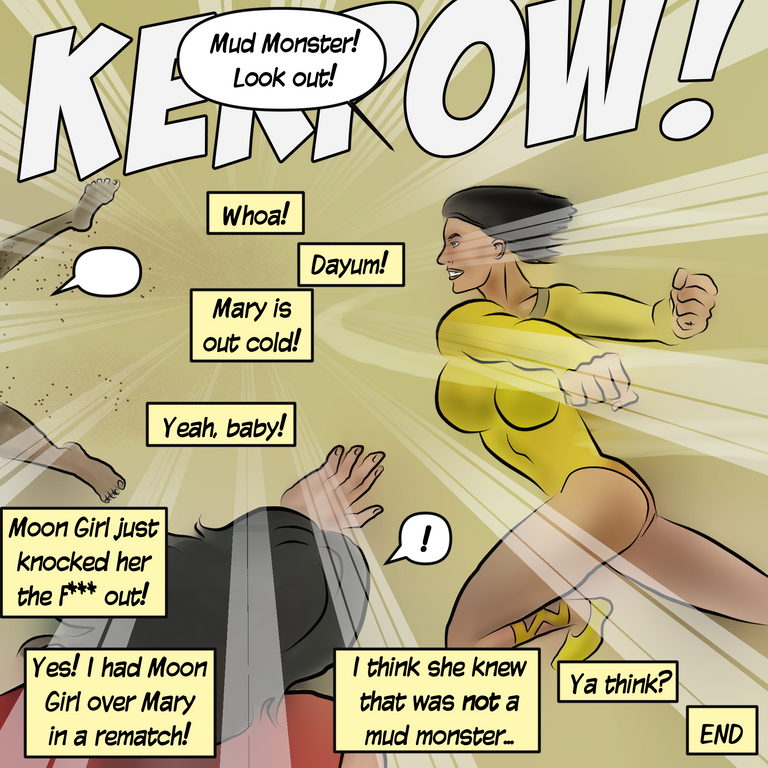 Someone needs to hang a sign in the living room. "No mud. No mud monsters." That should prevent any further confusion.
That little sucker punch was a long time brewing. End of the Wizard War chapter, on to the next thing... I need to get some writing done for all three comic strips...
Since I didn't get any requests for the focus of the next chapter, I guess I'm going with a Miss Victory story. I've only got a vague idea of a chapter. And the last time I had a vague idea for a chapter a vampire was suddenly summoned to the pool party.
Maybe I'll take a short break and just do some Real Superheroine pin-ups for the next couple of days.
Boilerplate:
The Real Superheroines of Hive Valley is a webcomic about a reality television show following the lives of seven public domain superheroines that all live together in the same mansion in the elite community of Hive Valley.
You can read the series from the beginning ---> HERE.
Drawn in Clip Studio Paint Pro on a Surface Pro 4. Here is the time lapse video: