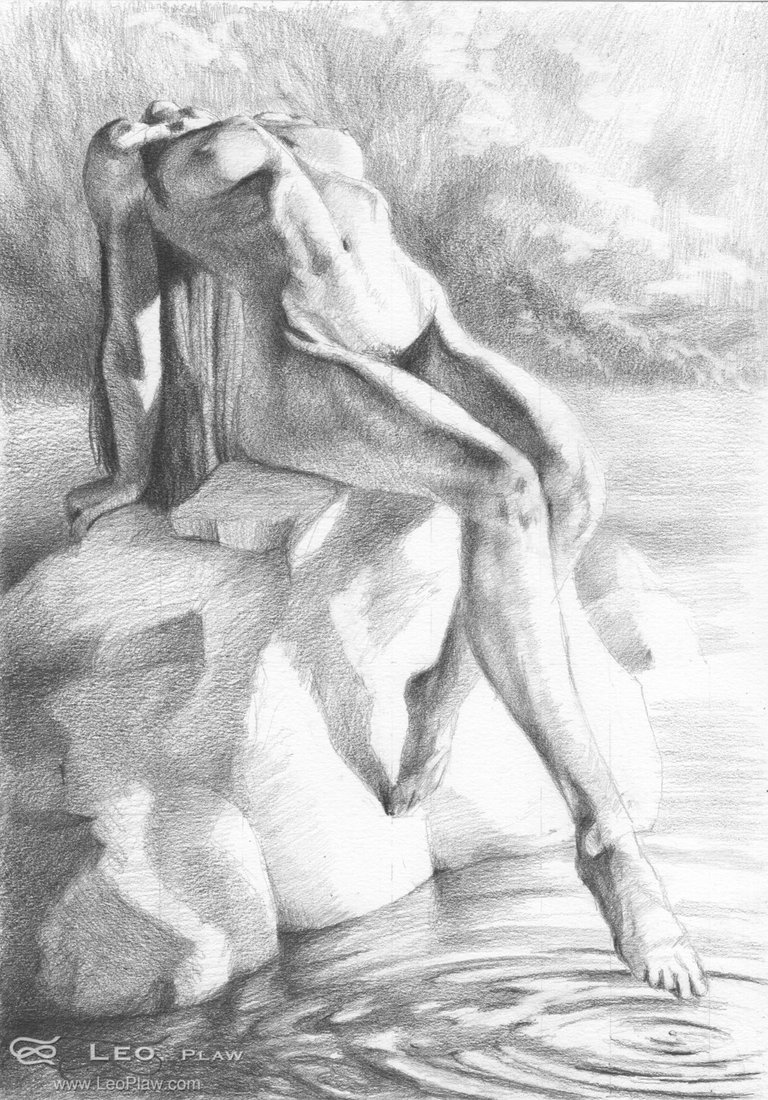 We're not quite done with Summer yet, on this half of the planet. The theme of this drawing, cooling off in the water is a Summer theme we can all identify with, unless you live in the Arctic Circle.
With this drawing I played with removing some of the background with the eraser for lighting effects. It is interesting drawing inversely, removing rather than adding to the drawing.
"Testing the Water", Leo Plaw, 21 x 30cm, graphite pencil on paper
Leave a comment below, upvote and resteem if you like it.
More of my artwork can be found on my website. LeoPlaw.com
And if it takes your fancy, subscribe to my newsletter.