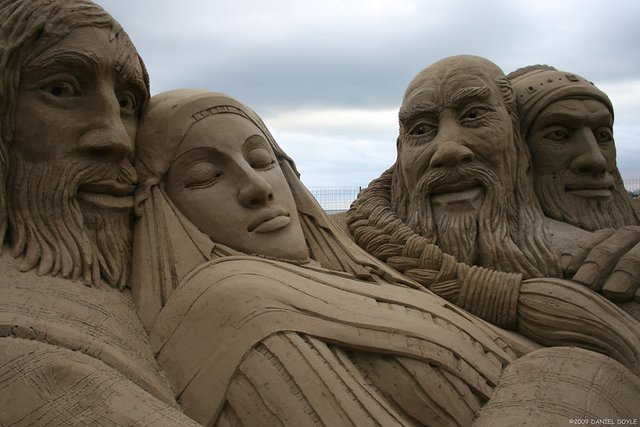 I love working big, the bigger the better. Being able to carve the major shapes with a shovel and quickly have something that looks like something can be very liberating. Having your whole body be part of the art making process while giving you exercise, not just for your brain but all over can really get you connected with the piece.
When the idea was suggested of making the 2009 La Pineda, Catalonia sand nativity a collection of big heads I really wasn't sure of the idea. Too many different artists working in different styles and sizes was my main concern. For it to work we really needed to make sure we communicated with those close to us to make sure there was some good composition and mix our styles throughout the overall area. Working here and there to blend things together.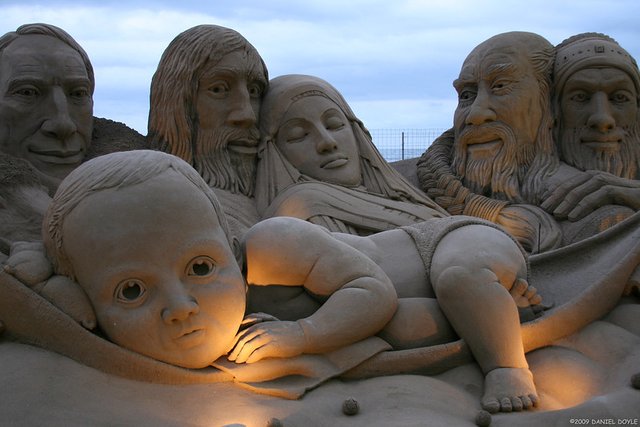 It's all in the eyes
When making any sort of person the viewers gaze is automatically going to go to the eyes and this is somewhere that I thought our styles must be similar. Every sculptor makes them different but I felt that they would read much better if they were all the same and that would be best way to make sure everything joined up. After some protests and discussion we came to a compromise and agreement and looking at the sculpture now I think it really helped make everything seem as one.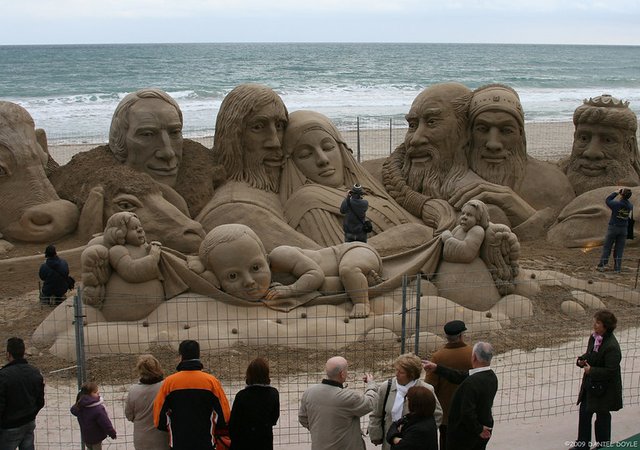 Sizing it up
This thing was big as can be seen in some of my pictures. It really needs something to give a sense of scale. I find it funny that without a real person in the picture you would be forgiven for thinking these large busts were actually life sized. Never believe anything you see.
I think it was good that we had decided to make heads and shoulders rather than just the heads, it allowed us to give a bit more emotion into the pieces and also helped with much needed support for the heads. The beards also helped to stop the faces collapsing, of course Mary needed another solution.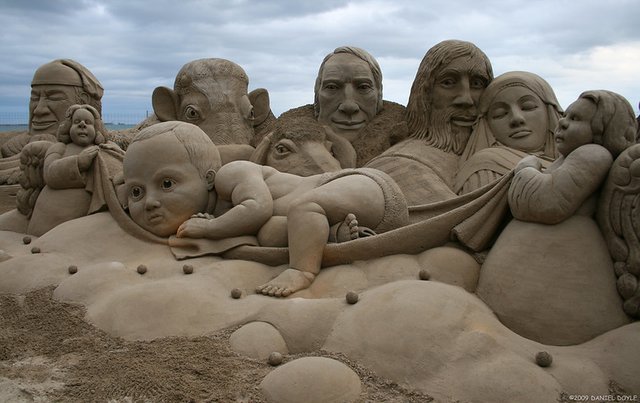 As nativities go it created a really nice view with all these people standing around the baby at the center. It was like a family photograph of all characters that were involved it crib. I really like the little angels that Ludo Roders made as they helped show the scale of things.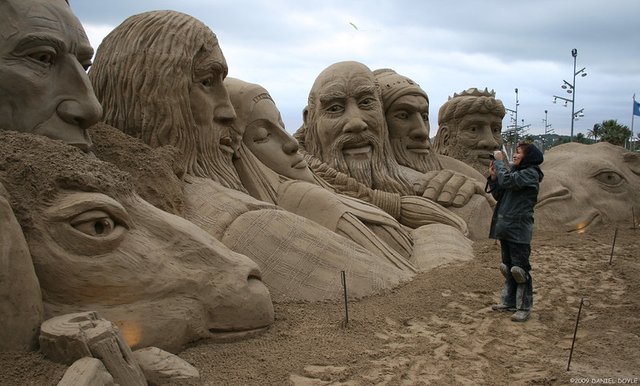 Have a guess
I made two characters myself and some of the animals but I am not going to say which ones. I would be very interested if you can guess down in the comments. My style is probably very obvious to some of you if you having been following my blog for a while. So off you go @ryivhnn and @livinguktaiwan which characters did I make?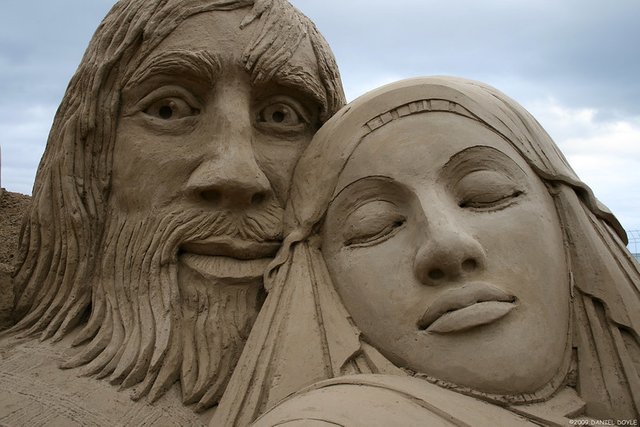 It was nice to work on this project and I am very happy with how it turned out. It was fun also to be quite rough with the surface detail and let the natural texture of the sand with pebbles and all add that scaled up texture of skin, hair and cloth.
As with all my posts you can click the images to take a closer look.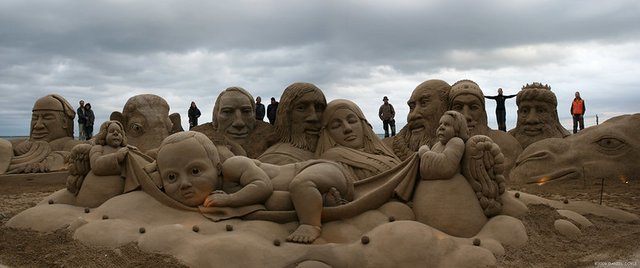 Artists involved: Mario Hernandez Mola, Nuria Vallverdu Vilagines, Anique Kuizenga, Tim Handford, Ludo roders, ammonite, Kirke Kangro and Niall Magee
---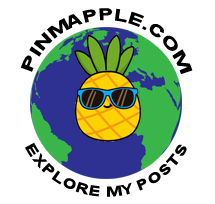 ---
Ps
Thanks for reading. I use PeakD to document my work as an ephemeral Sculptor of sand, snow and ice, amongst other things. This will hopefully give it a new life on the Hive Blockchain. Below you will find some of my recent posts.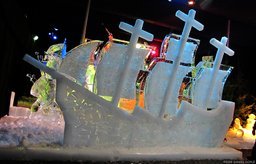 Ship Experiment - ice sculpture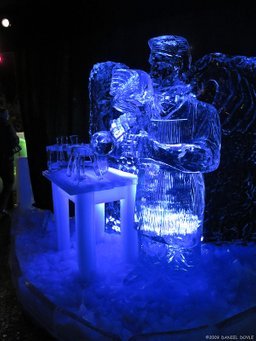 Dr Jekyll and Mr Hyde - ice sculpture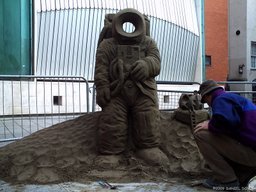 Make a wish Astronaut - sand sculpture
I hope you'll join me again soon
@ammonite
If you would like to support me
Bitcoin: bc1qp4lfg0ttz66nesgff8fd5unglg9y0l2jy53j36
Ethereum: 0x6abaE039b9BDFB67495A0588cb90F9EAF5f7556c
Eos: ammonitearts