Hi fellow Hiveians,
Today I wanted to enjoy a nice walk along a river on a recent trip!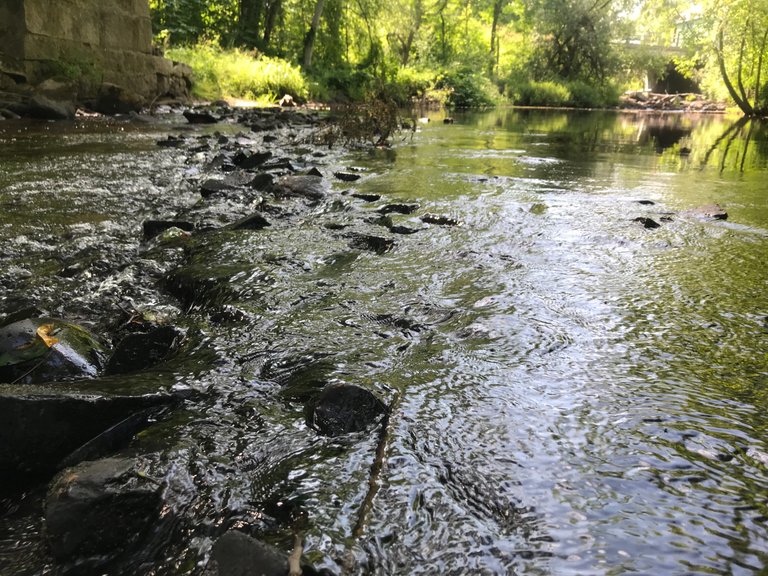 River Walk
I think one of my favorite things to do is enjoy a nice river! I don't know if that's because our son has been an avid explorer of rivers any time we find one, but it's certainly one of the nice things to do when we find one! We recently took a nice trip to Maine and one thing that Maine has a lot of is rivers and lakes!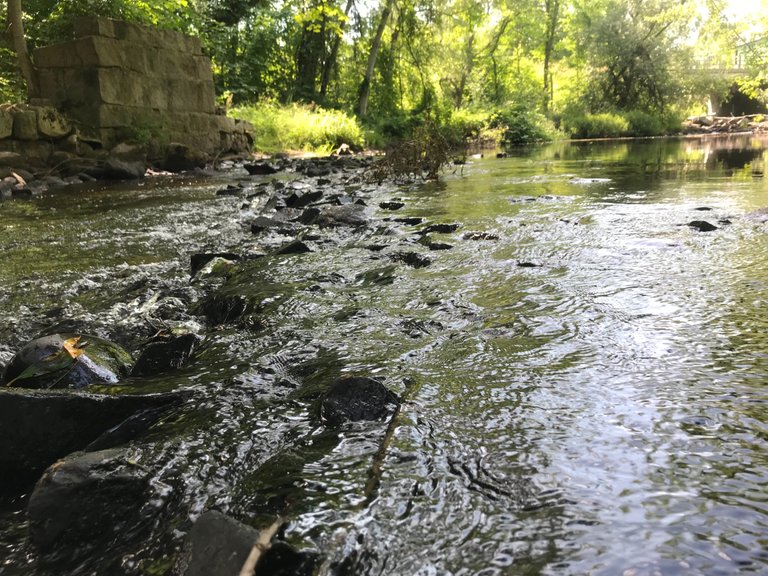 This particular river was pretty cool because it was very close to a road so that we could explore it without having to go really far. We stopped to grab some food at a store and the little man immediately jumped out of the car to tell me that he wanted to explore the river nearby so we took a little walk over.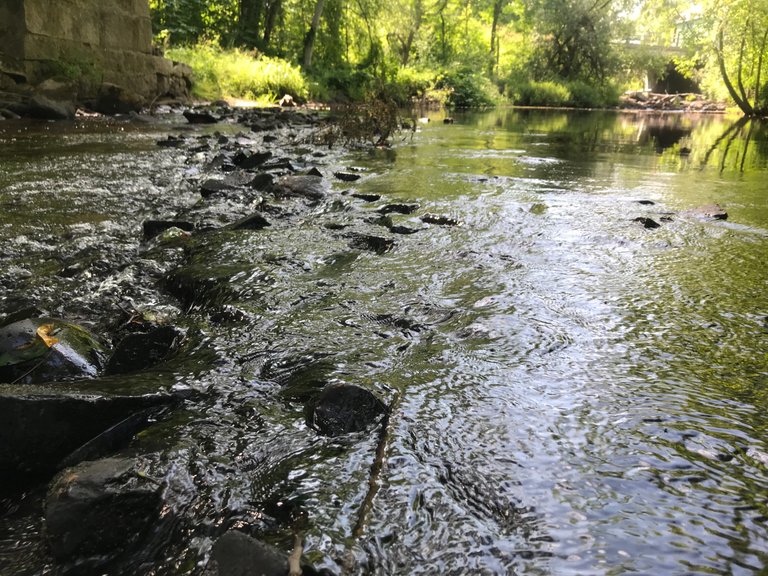 This river was cool in that it had a lot of broken and destroyed bridge parts of some kind. There were bricks everywhere and a lot of it looked pretty old! I don't know when this bridge was destroyed but it may have been an old railroad bridge which was pretty common in the area, given how places were trying to move all kinds of products like lumber easily.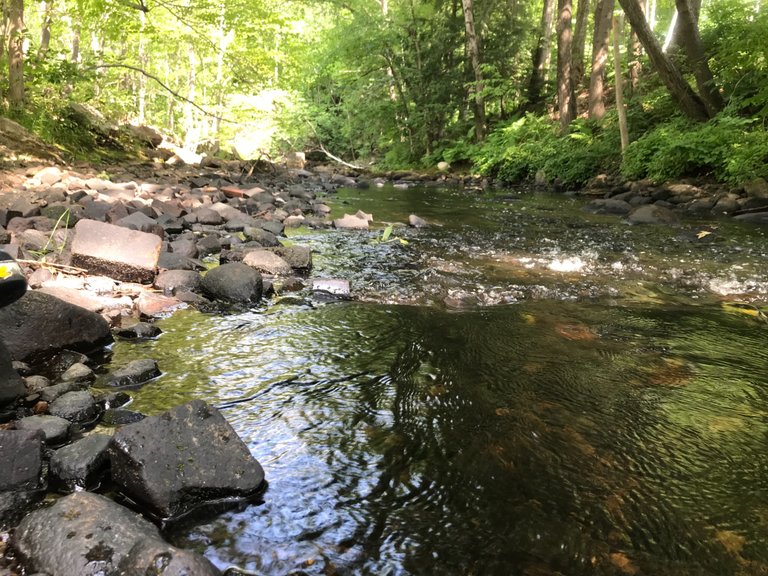 The little man was, as always, poking around and exploring the different pools in the river to see if there were any critters or fish. The only thing we saw in this area was a big frog that surprised both of us lol. The river was actually pretty cool in some areas, it was dotted with pretty deep spots in a few areas! I was shocked and know that in the early spring the area is probably teeming with trout and other fish, with the water levels being higher!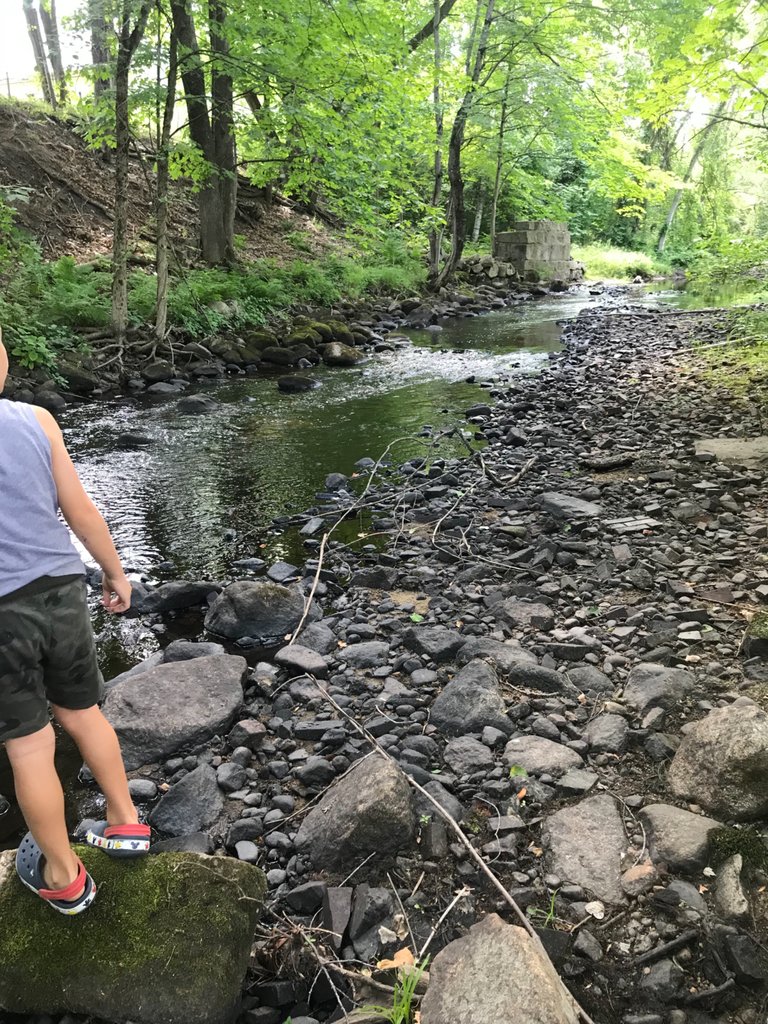 Connect with me!
Do you want to get paid, in crypto, for searching the internet? Try using and signing up for Presearch to earn some great crypto! I've currently got 2,720 PRE tokens, with a market value of $380.27. It doesn't sound like a lot but when you search using sites like Google you get paid $0! Join Presearch to break Google's stranglehold on the internet searches. If you'd like to sign up, use my referral link below and spread the word!
https://www.presearch.org/signup?rid=513043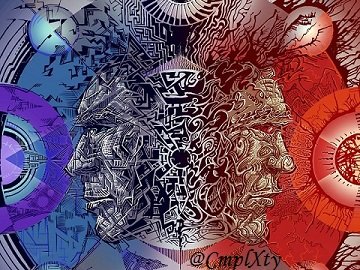 Image source