Last week I took a nice long walk along the Grays Harbor bay, on the edge of my hometown of Hoquiam, Wash.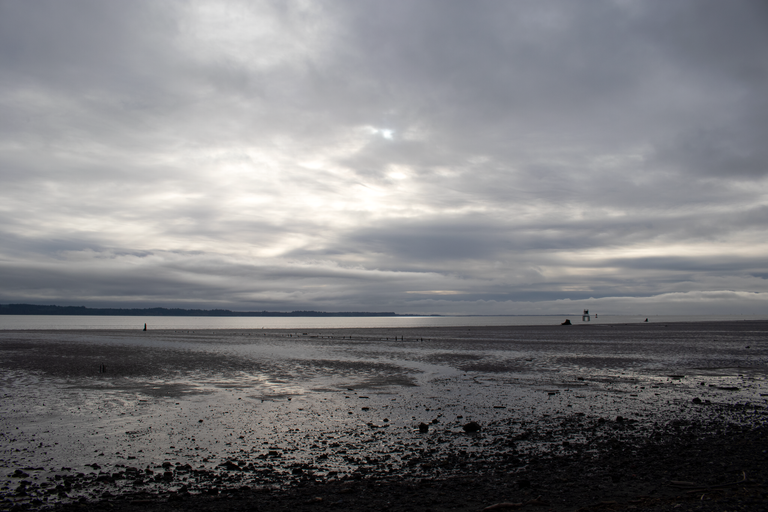 The tug Rachele Brusco was bringing a barge into port. I spotted her on the horizon and made my way down to the mudflat to watch her come in.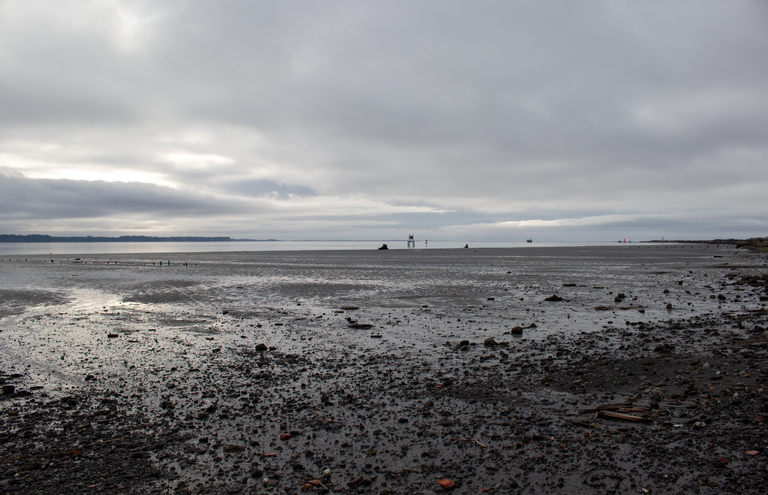 As you can see, the tide was out. The tug was following the dredged channel and moving slowly, so I had plenty of time to move around and try to find the best shot.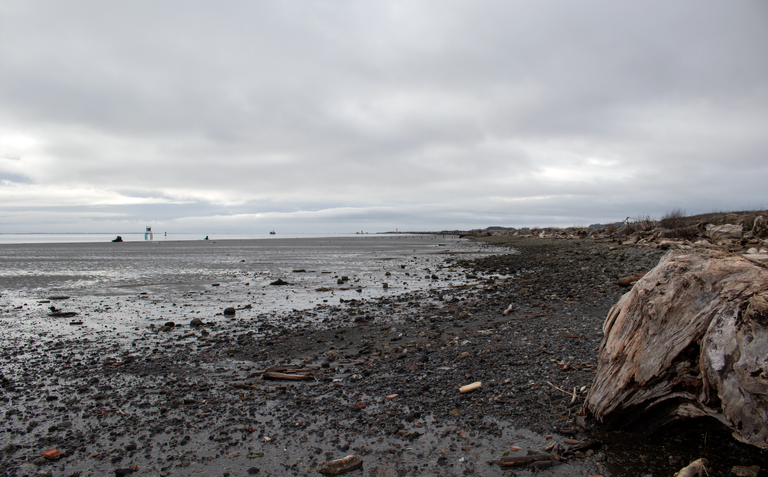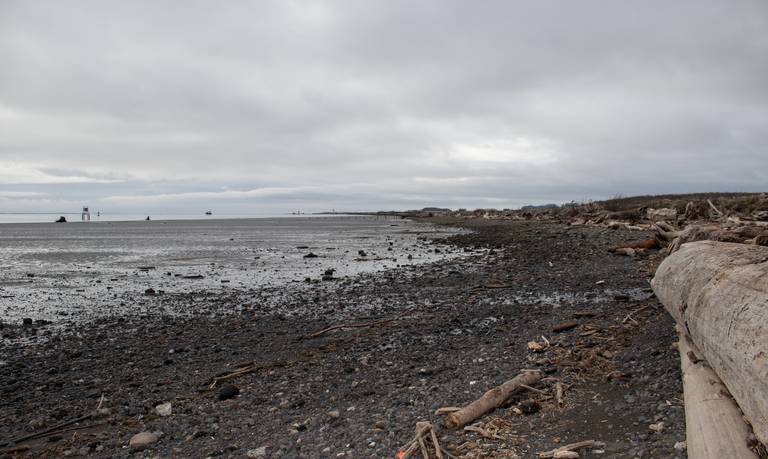 It was the perfect opportunity for a landscape photographer to practice some live action shots. Even as slow as the tug was moving, I found it challenging to find the right focal length and actually snap the photo when the tug was in the best alignment with the other, stationary, elements in the scene.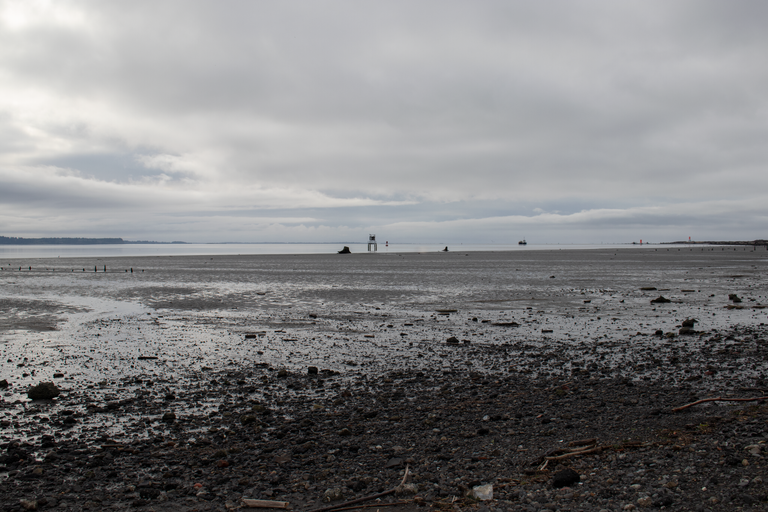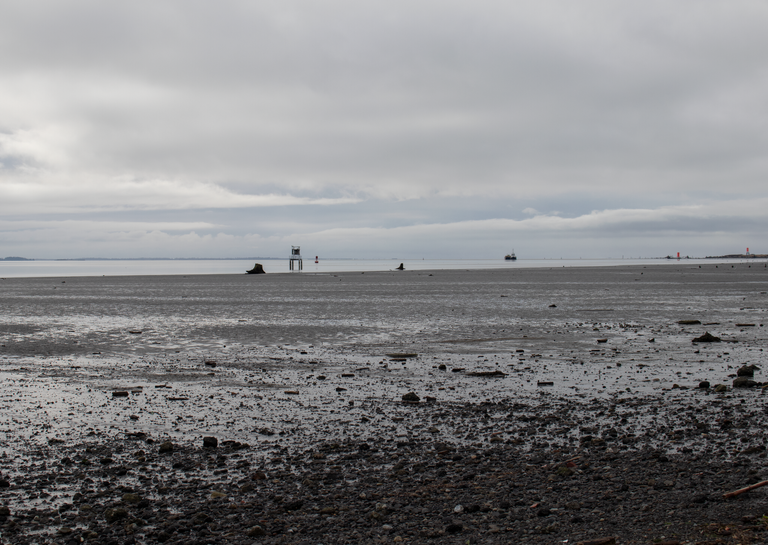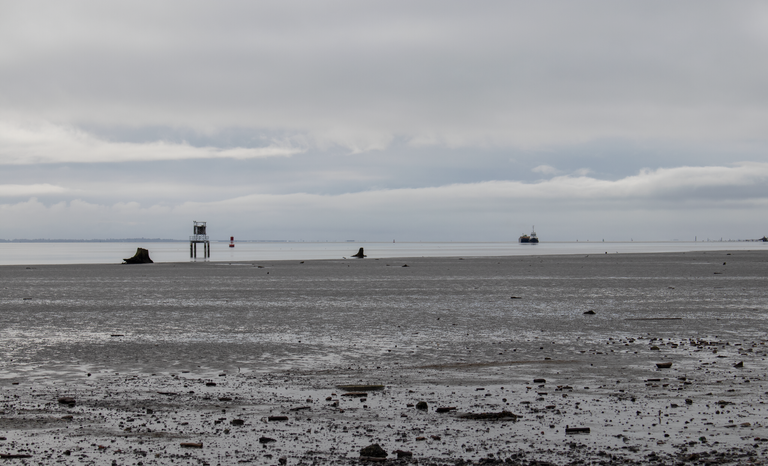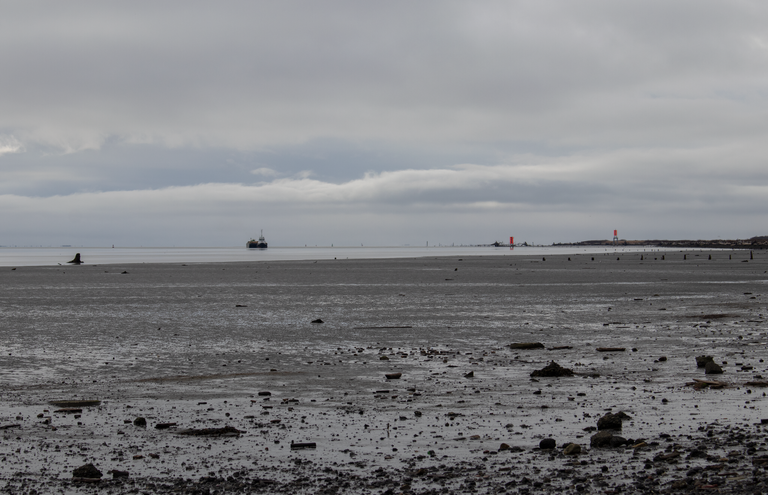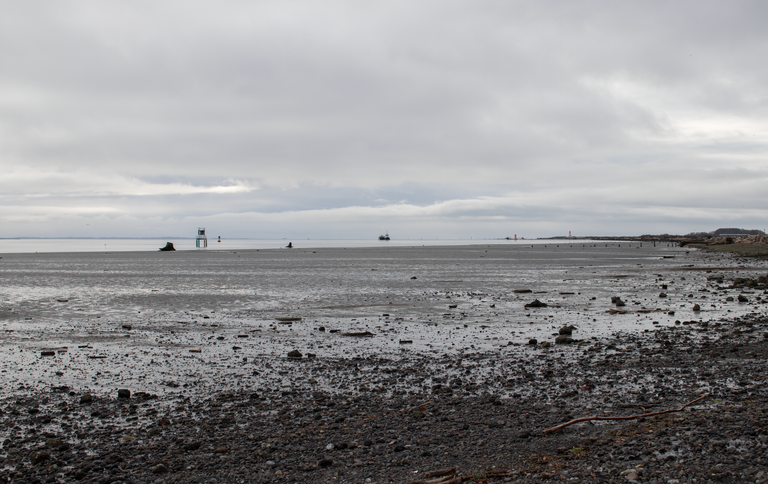 I also had time to track some waterfowl and take an orientation shot of the loading dock immediately behind me.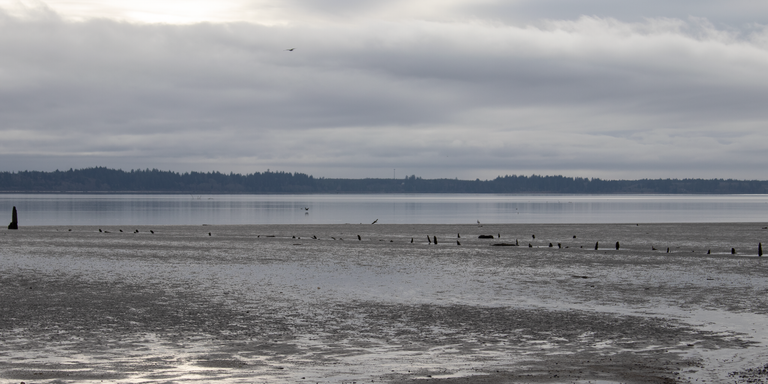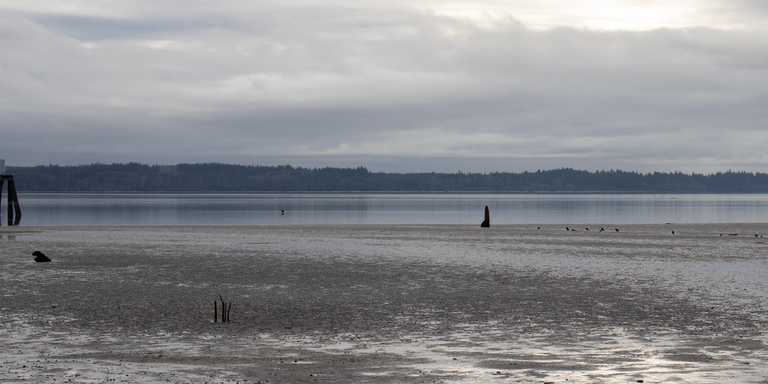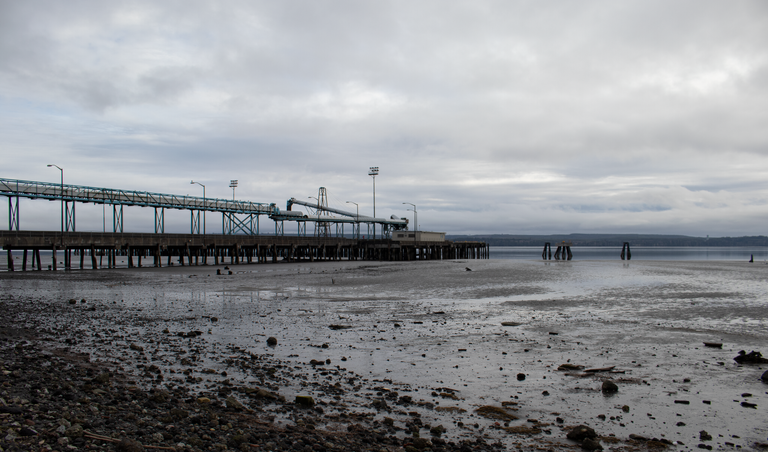 The tug slowly came on and curved around the channel into view.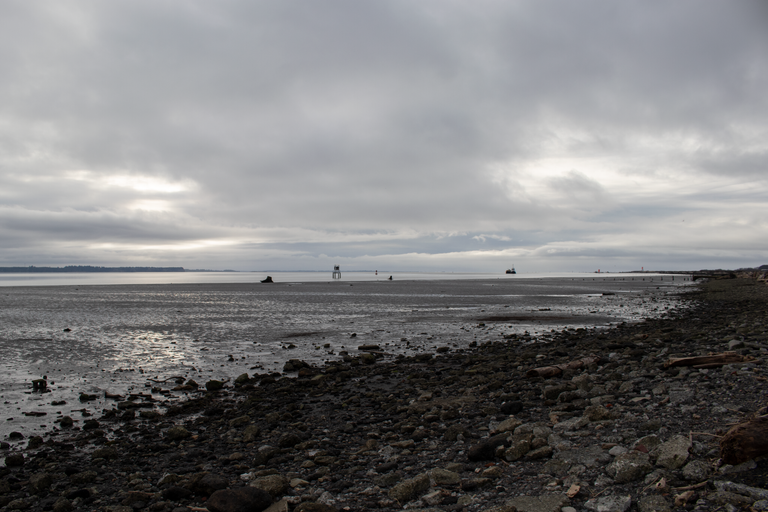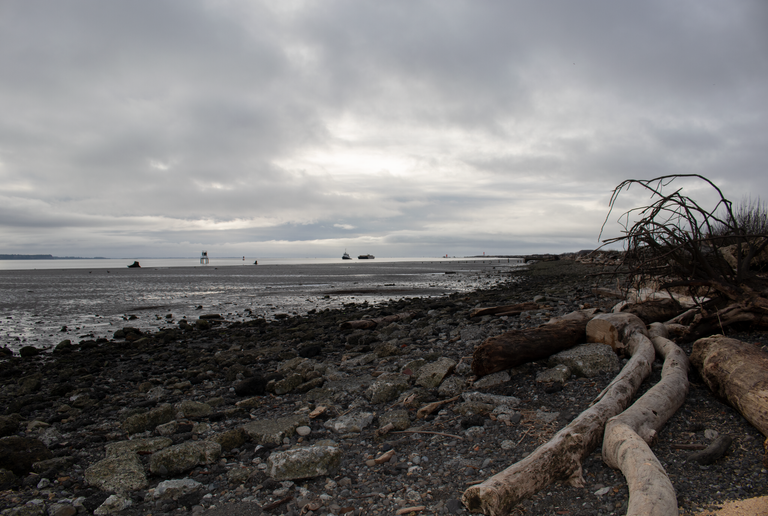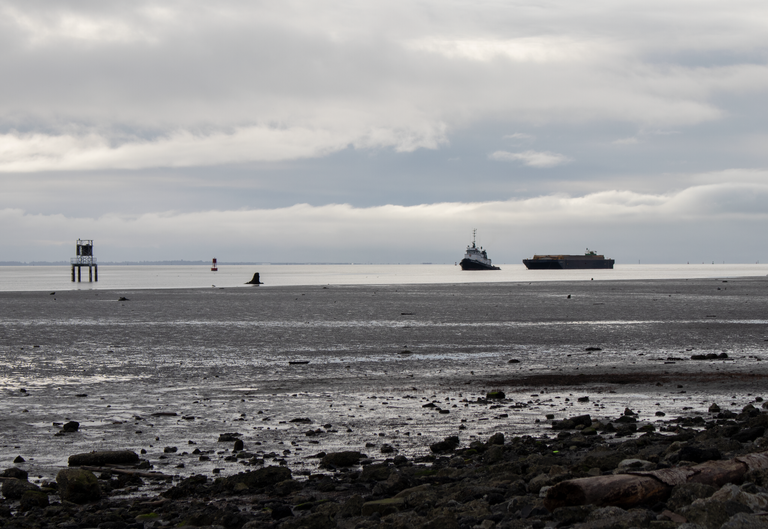 A pair of geese wheeled in and made themselves part of the scene.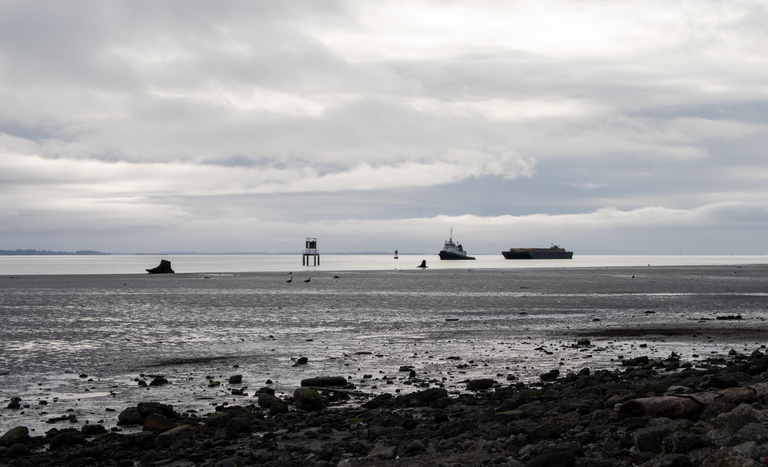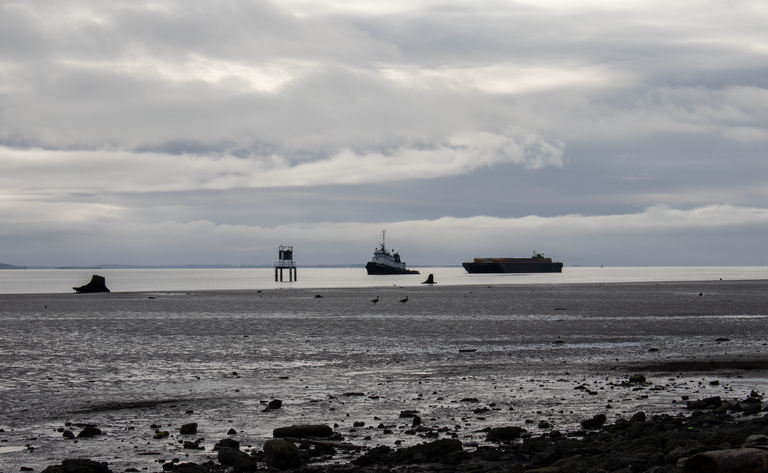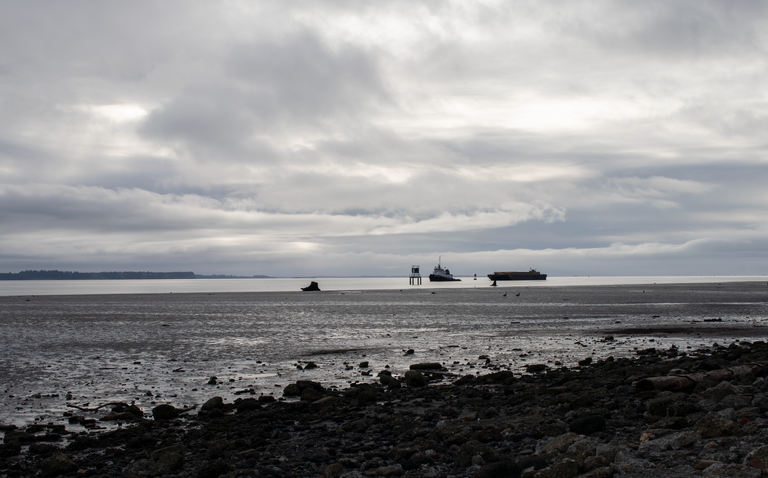 The clouds formed a spectacular ceiling and cast a gloomy mood.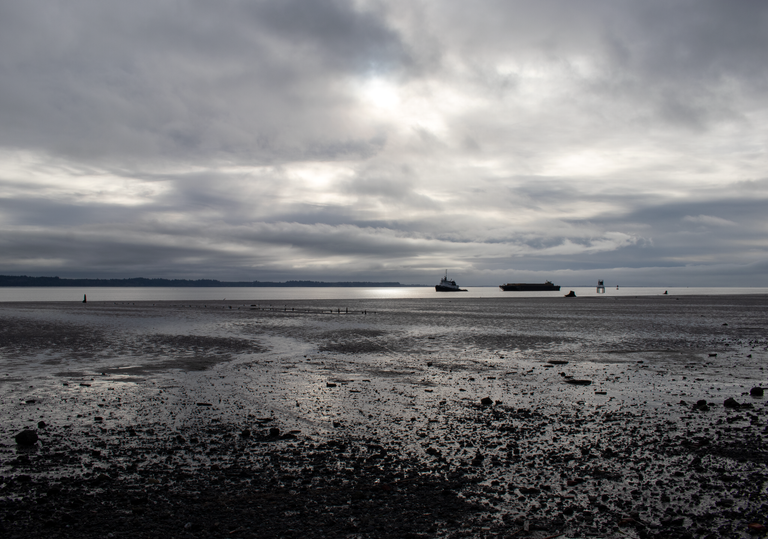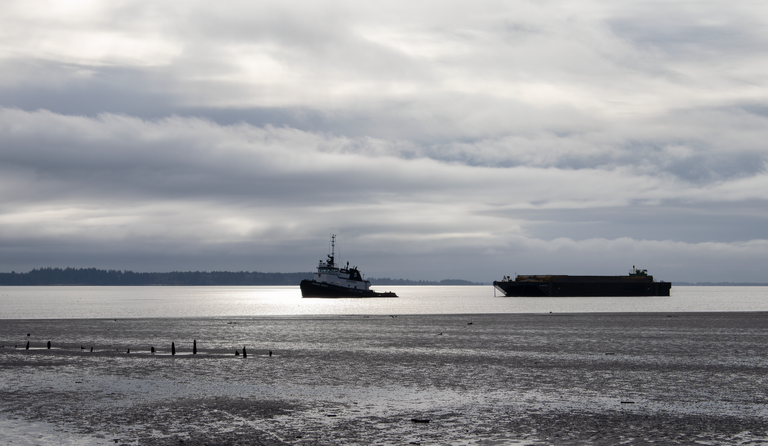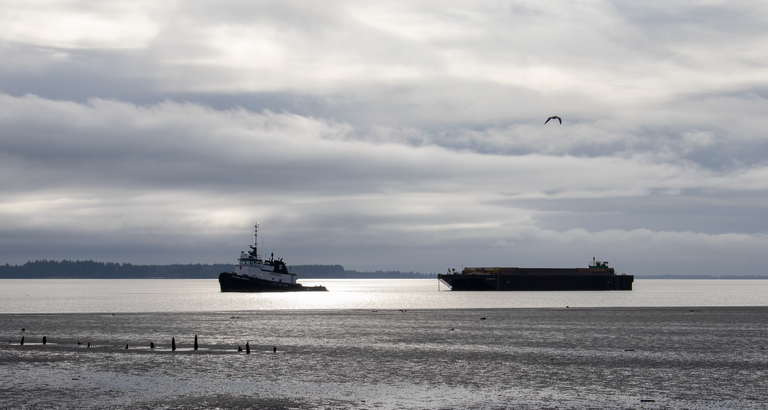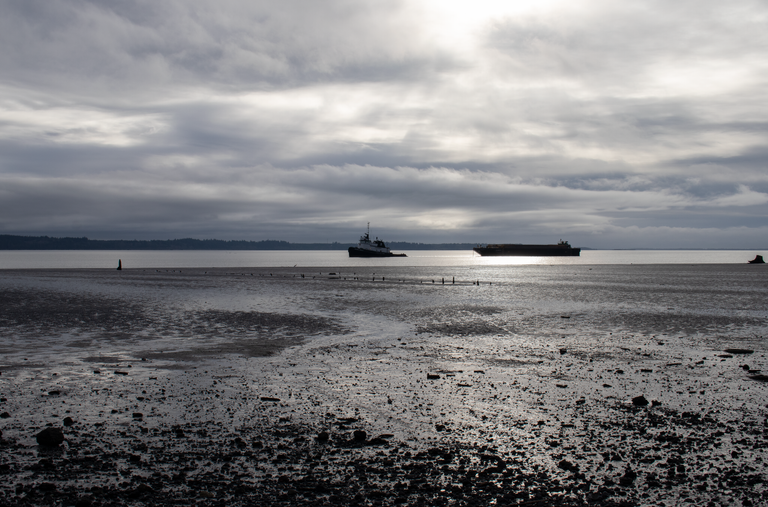 The tug didn't stop at the loading dock next to me. It chugged on, and I suspect, based on the look of the barge and what I've seen in the past, that it continued on to dock on the Chehalis River in neighboring Aberdeen, Wash.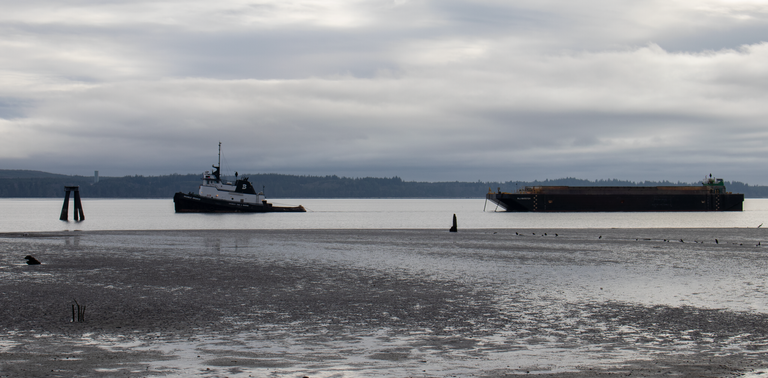 Leaving me alone on the shore.