Today I invite you to take a walk in the Central City Park on Elagin Island in the Neva Delta. Here stands a magnificent palace, which bears the same name as the island... Elagin Palace. The former imperial residence has its own history.
The name of the architect who built the Palladian-style house for I. P. Elagin is not known for certain. Some historians suggest the authorship of J. Quarenghi. The original appearance of the villa on the islands has not been preserved.
At the beginning of the XIX century, the island was bought by Alexander I for his mother, Empress Maria Feodorovna, who was already having a hard time traveling to the royal country residences of Pavlovsk and Gatchina. In 1818, the reconstruction of the palace complex began, Alexander I entrusted the solution of this task to the chairman of the Committee of Buildings and Hydraulic Works A. Betancourt. To implement his plans, Betancourt creates a special commission, in which K. I. Rossi is appointed the chief architect of Elagin Island.
The day turned out to be sunny. Fresh snow, which was a solid blizzard the day before, gave freshness and cleanliness to the park landscapes. We got there very successfully and wandered there until sunset. But this is a separate story.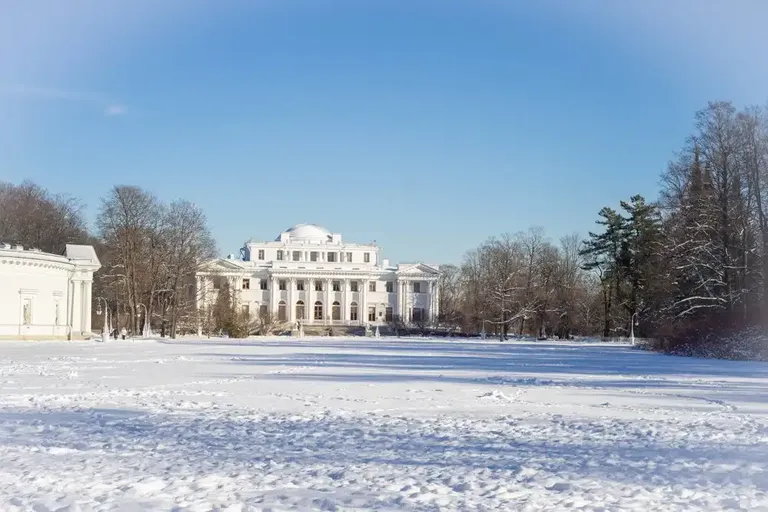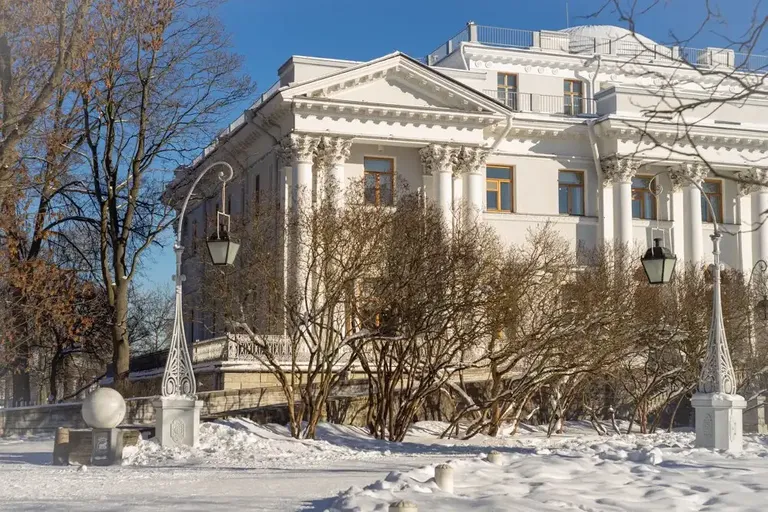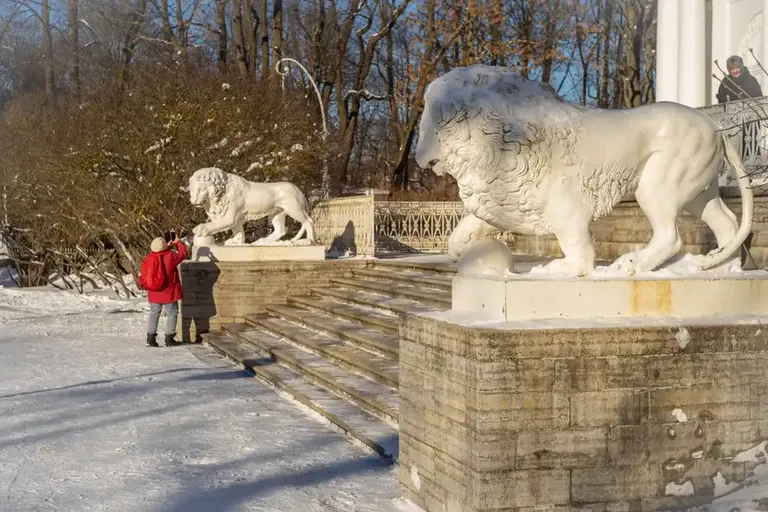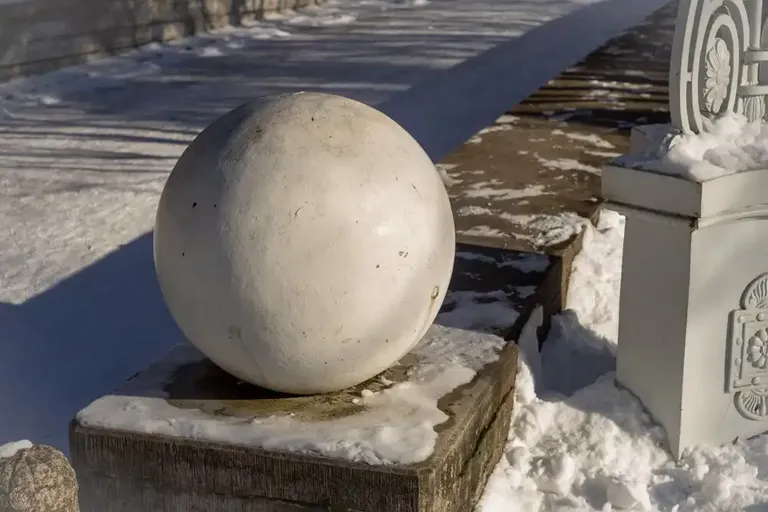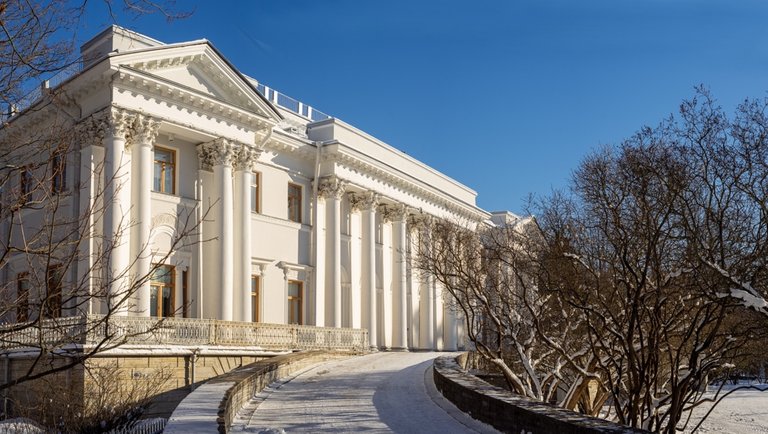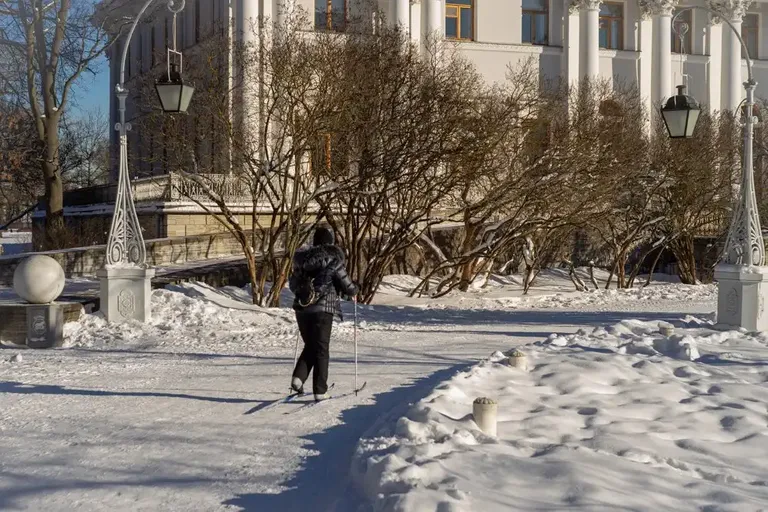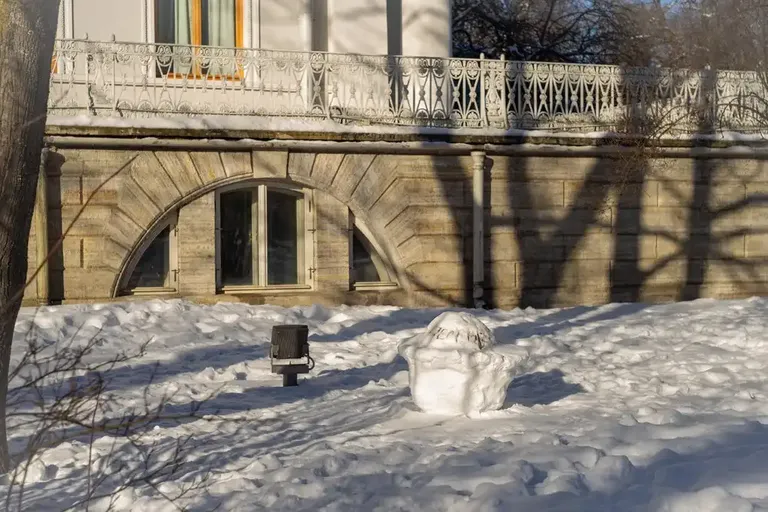 | ▽ | ▽ |
| --- | --- |
| Camera | Sony A7М2 |
| Lens | Helios-44-2 |
| Post-production | in LR |
Unless otherwise specified, text and photos are copyright