Nothing better than a start of the day with the smell of flowers and bird songs.
My work days starts exactly like that. I am arriving around 8 am and the roses in the factory garden are bringing some positive vibes.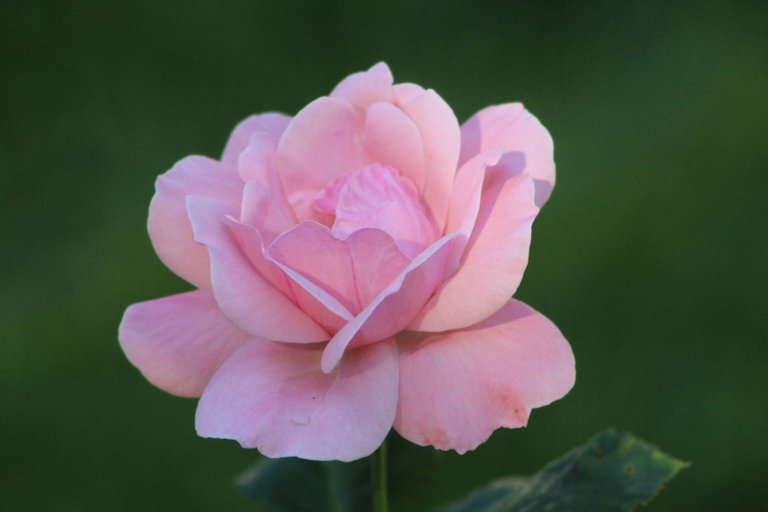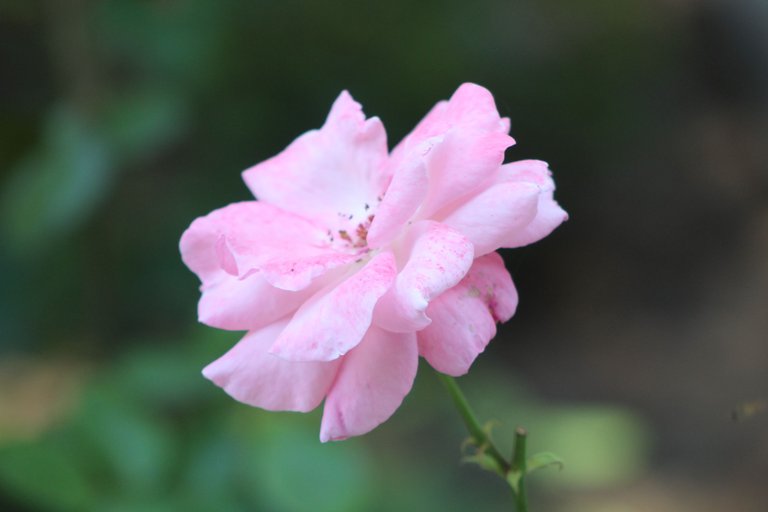 My favourite is the pink one, although most of my collegues say they like the red roses. Red roses have that deep colour and look like velvet. They grow in clusters, while pink is more solitary.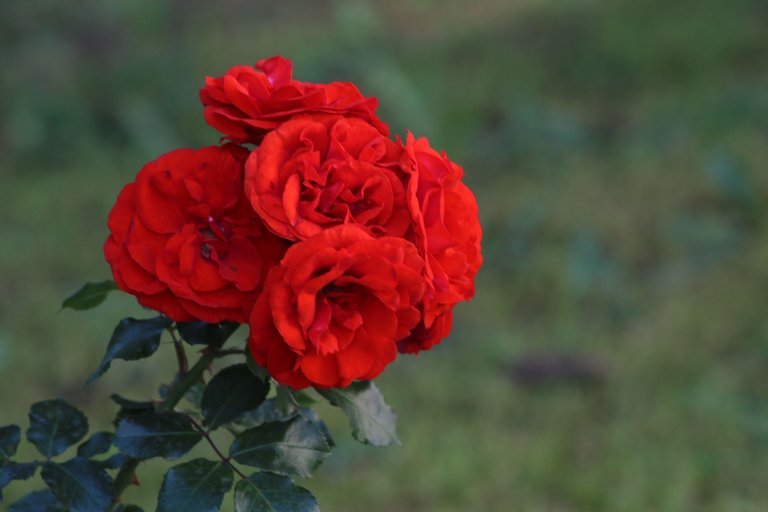 Here is another rose that has a special appeal.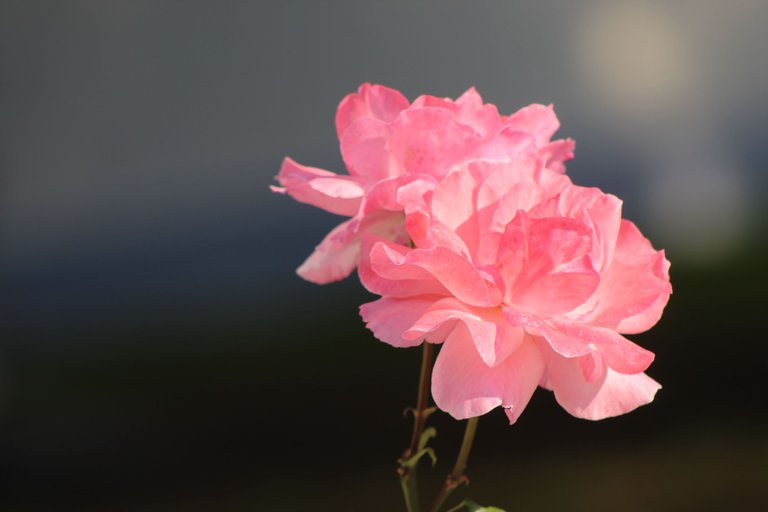 Knowing how busy the day will be and how stressful as well, I stop for few minutes to enjoy the flowers. The roses are my favourite. I have said that many times. I am glad the garden is well kept and looked after and each year when the summer knocks at the door, the roses are awake from a deep sleep.
It's been a long time since I have used Deep Dream Generator to edit my photos and create something different. Now it is a good time to play with the rose photos and see what the results will be. There are new styles to explore and I chose one photo only to edit.
Let me show you what I have made. Or better to say, the program did.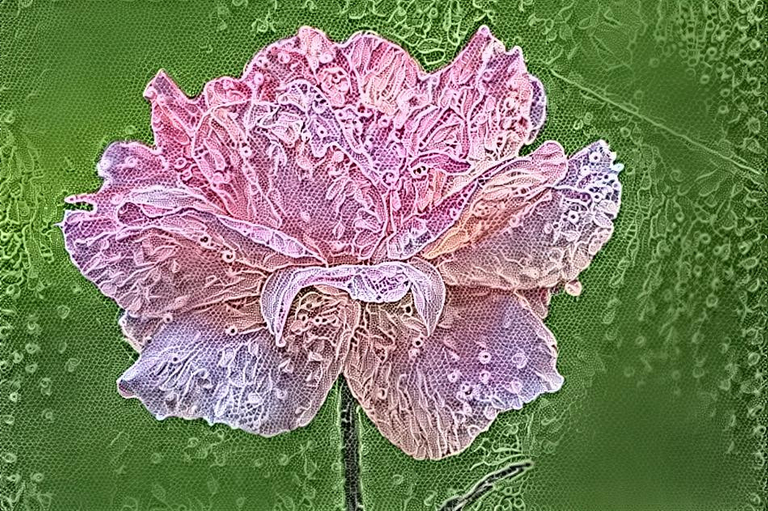 It looks like a lace and yes, the style used is an image of a lace.
Another style and completely different image.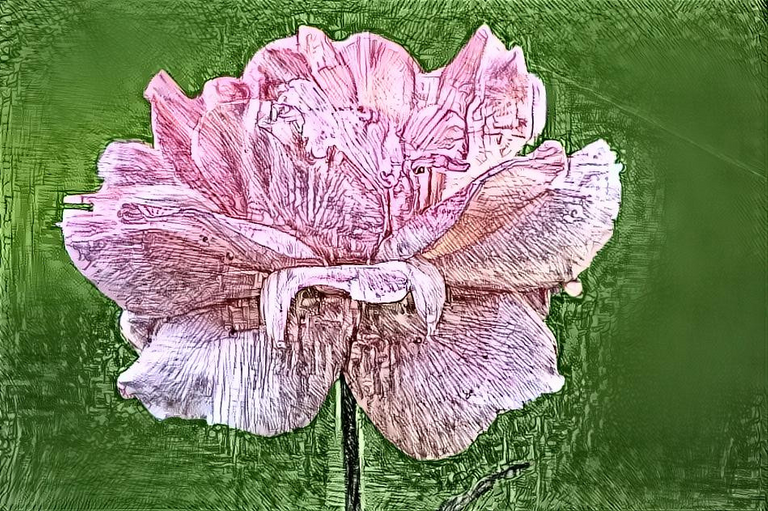 How about something surreal, out of this world?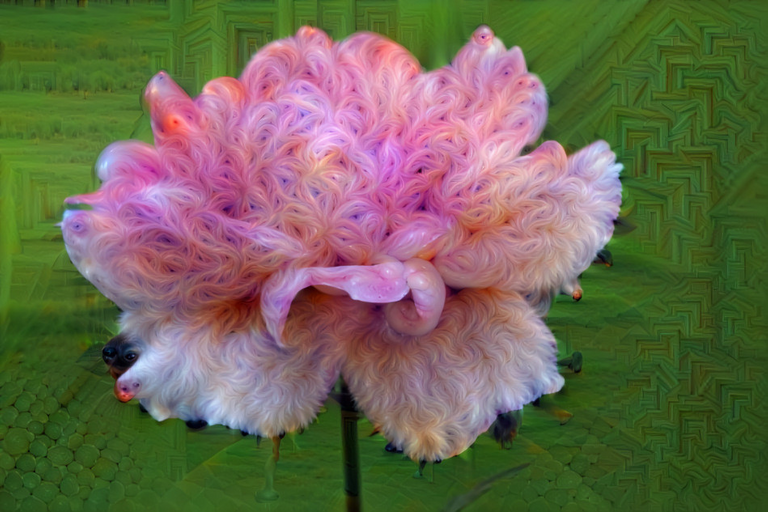 Abd finally the original photo.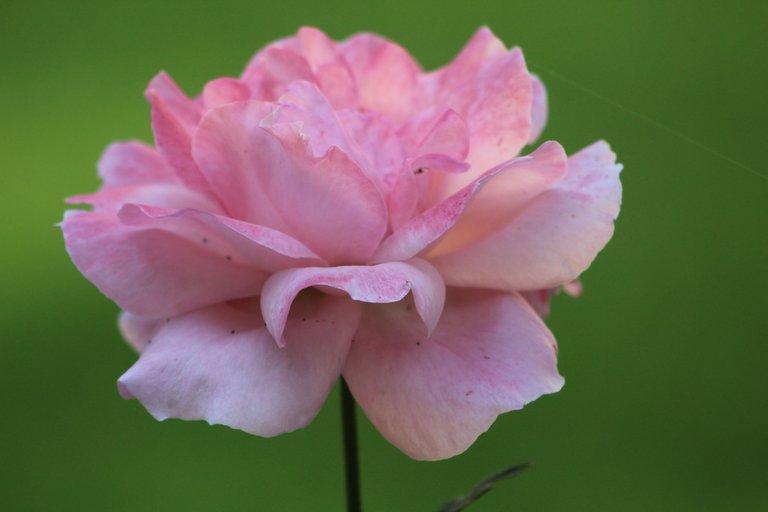 Hope my photos brought to you good vibes and I wish you all wonderful weekend!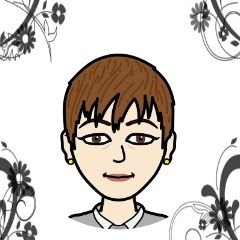 Thank you for viewing.
If you like to share your thoughts you can leave a comment.