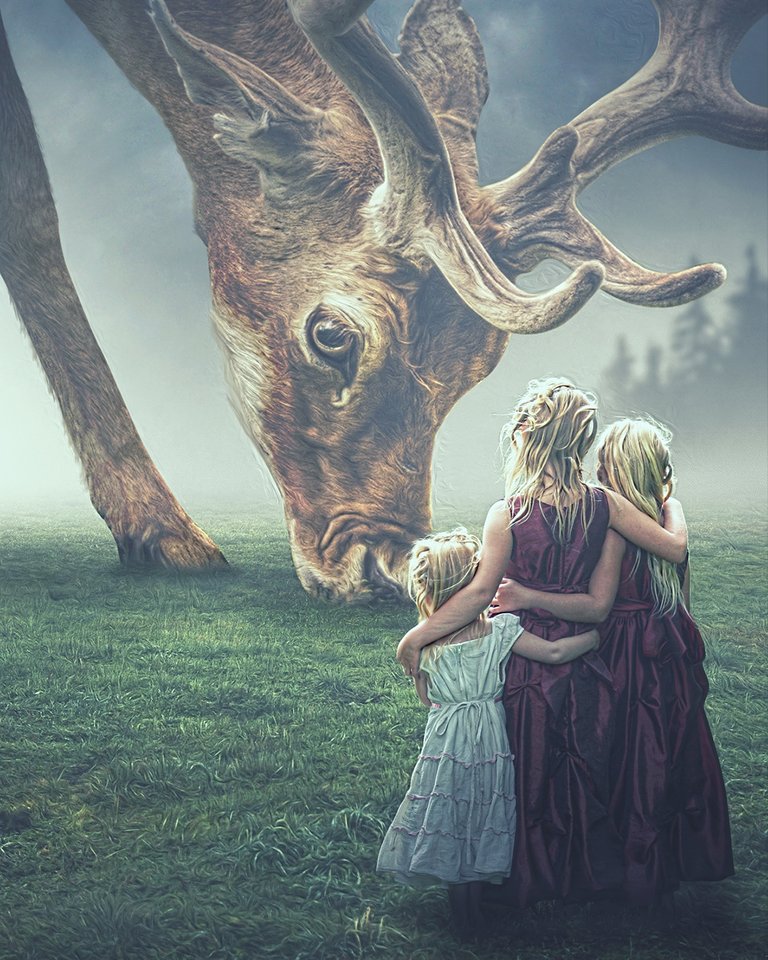 Hello Friends,
Hope you're enjoying your Sunday. Today we will share the #creative-sunday campaign's initiative by HiveLearners.
In this Photoshop Tutorial, Learn how to create a surreal giant deer in the foggy field photo manipulation in photoshop. In this tutorial, you'll quickly learn how to create a surreal deer and a girls watching in the field using photoshop.
It's one of that quick and simple surreal deer in foggy field photo manipulation tutorials you'll learn how to use the adjustment layer tool, hue saturation tool, and photoshop camera raw to put surreal photo manipulation.
I am using Photoshop CC, but it will probably work with earlier versions or other programs.
Please don't Forget ▶"subscribe" and 👍"like" ↗"share" ❤"comment". Because your support is very Important for more attracting and retaining tutorials.
SUBSCRIBE for More Videos ➜ https://goo.gl/vmj6sg
If you got any questions about this tutorial feel free to ASK ME in the Comments.
===================================
RESOURCES USED.....
Photo Credit: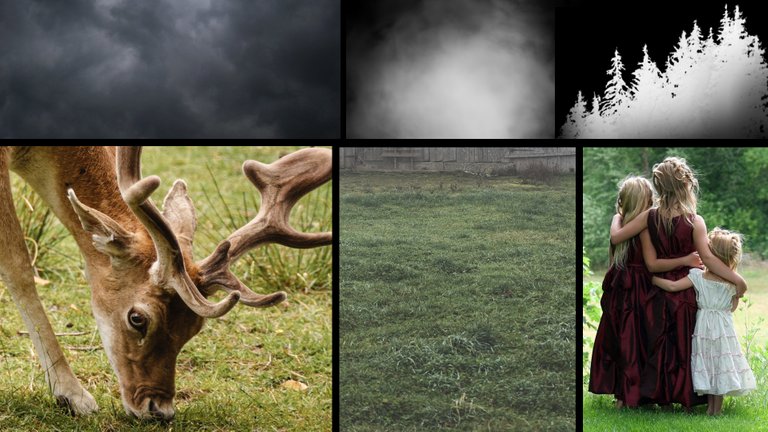 Deer : https://www.pexels.com/photo/adorable-spotted-deer-pasturing-in-nature-7244431/
Girls : https://www.deviantart.com/falln-stock/art/Girls-Everywhere-47-316223645
Field : https://www.wallpaperflare.com/grey-wooden-barn-foggy-farm-rural-landscape-countryside-wallpaper-zzrhb/download
Sky: https://www.deviantart.com/lengels-stock/art/Stormy-Pack-II-255492999
Foggy Brush : https://goo.gl/jmHnC9
Nature Brush : https://www.deviantart.com/chickenbusiness/art/A-bunch-of-free-landscape-brushes-photoshop-857436419

Here are some Screenshots to show how to create this photoshop manipulation effect.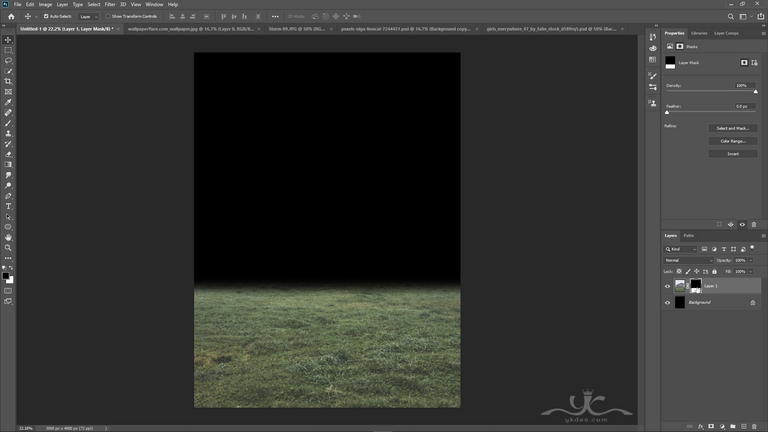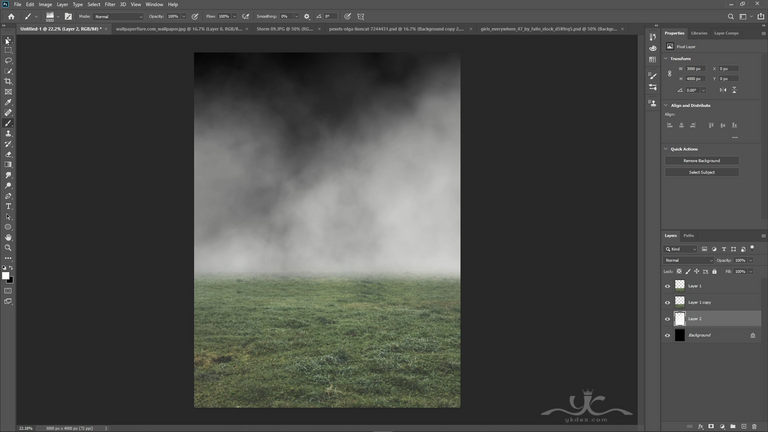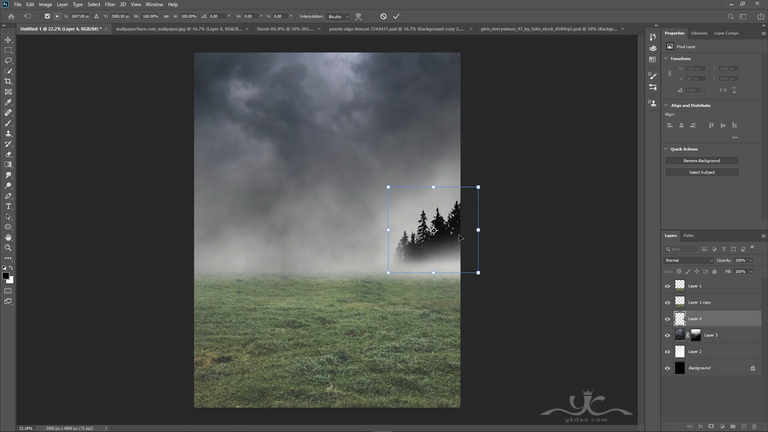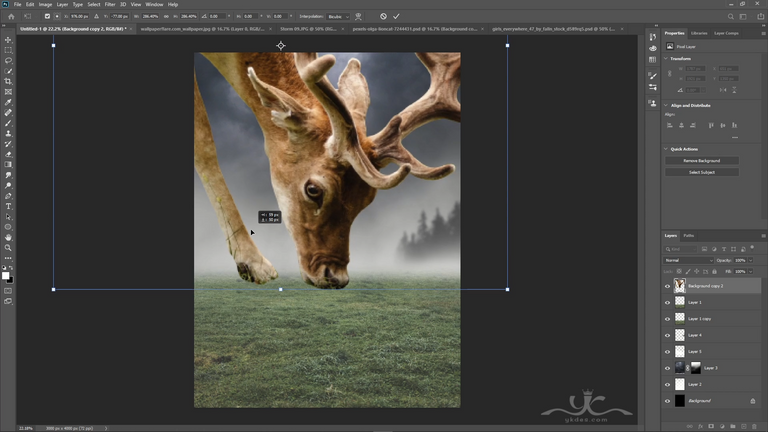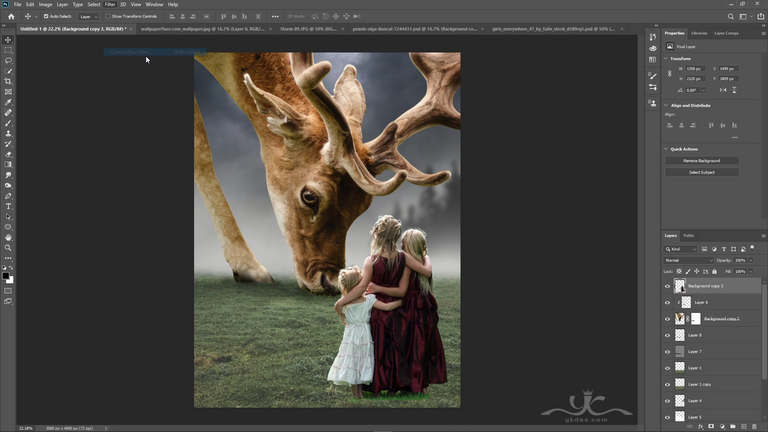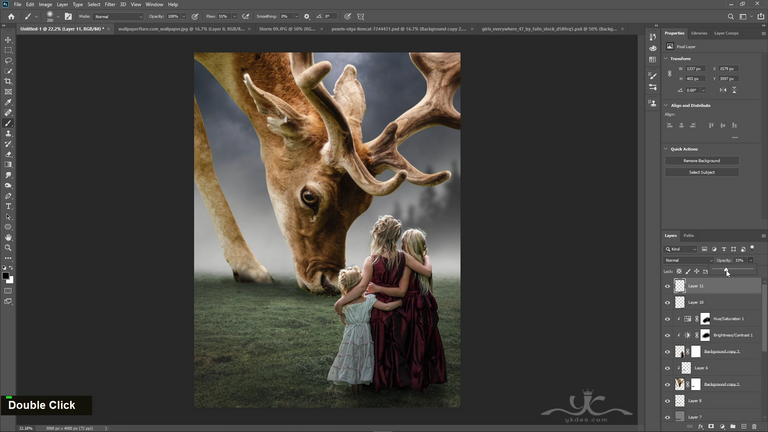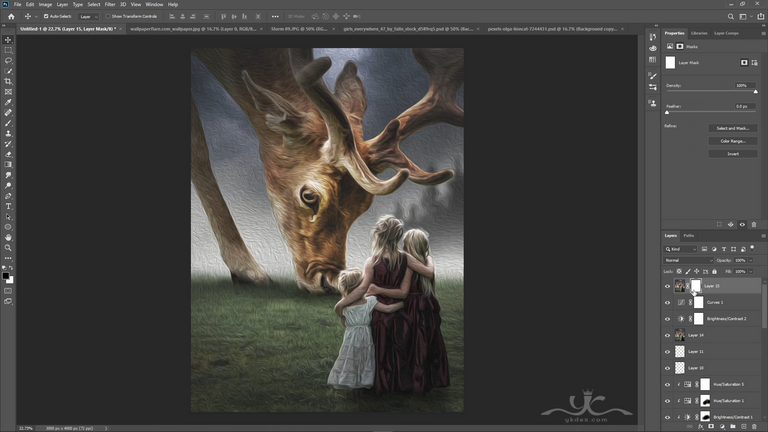 Final Result is ...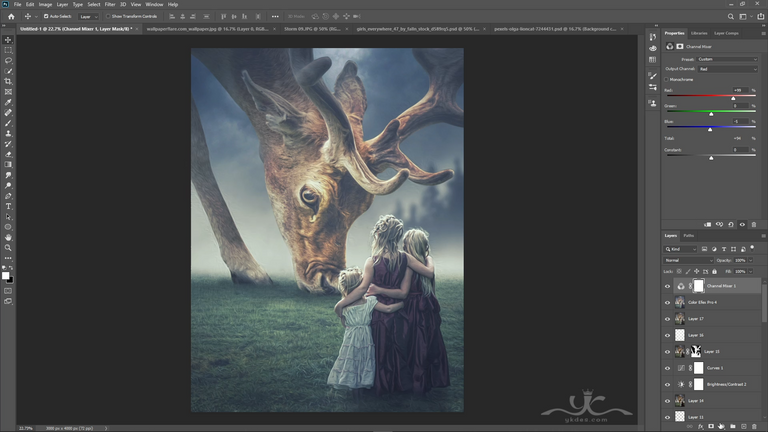 I will keep sharing specializes in clean, efficient and functional best Photoshop tutorials. My aims out to reach those viewers who would like to learn and understand how to create striking, easy, web and graphic design work.
To stay updated on the latest in Adobe Photoshop Tutorials , illustrator Tutorial, and possibly even learn something new go ahead , it's FREE ツ

===================================
More Photoshop Tutorials ► www.ykdes.com
===================================
For business inquiries ► CONTACT ME.
===================================
Do you want to buy me a cup of coffee? ☕
Donation: PayPal or Hive
===================================
► Let's Be Friends:
===================================
✿✿✿✿ THANK YOU ✿✿✿✿
@ykdesign