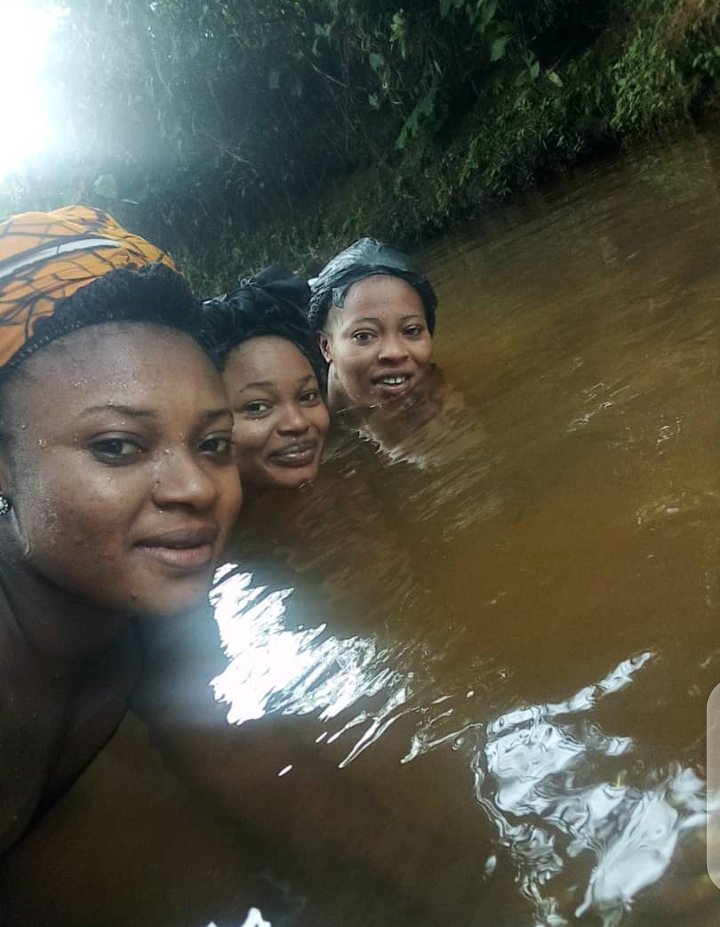 My lovely sisters and I
Beautiful day to everyone!
Honestly I was really Happy when I saw this topic because I am really excited to share those lovely memories I have at home while growing up. let me start by introducing where I come from. I'm uchechi loveth from Enugu, Nigeria but I was born in Katsina state Nigeria my parents base there and they gave birth to 5 of us there, we understand and speak the language very well(hausa) we like it there because things are cheaper but even at that nothing is sweeter than home. We always travel home during Christmas period 🎄 any time the year is coming to an end our joy is without bound...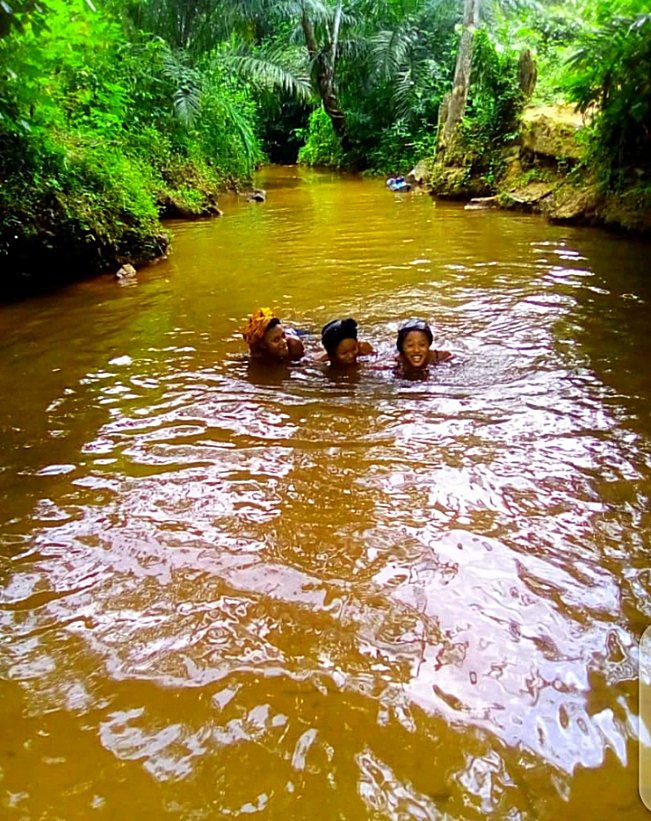 My sisters and I swimming in the stream
We always enjoy our holidays in our maternal home(villa) because is full of fun, is also a time we got to see and spend blissful moment with our loved ones and friends especially grandma. I enjoy going to the stream to fetch water I and my sisters will always swim, bath and play around the river, the river is a bit far from home with alot of hills most at times is difficult to walk through it with gallon of water on our heads even with the difficulty is still fun to me.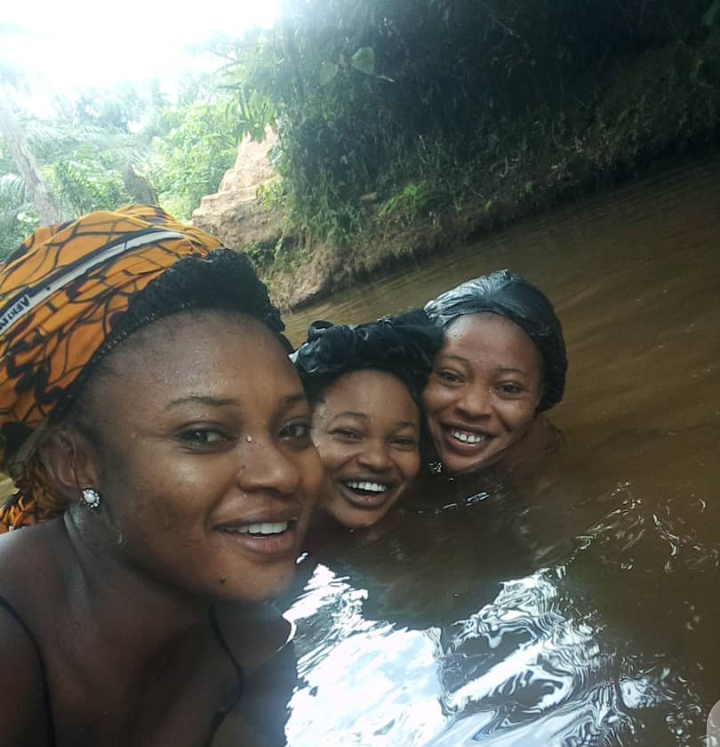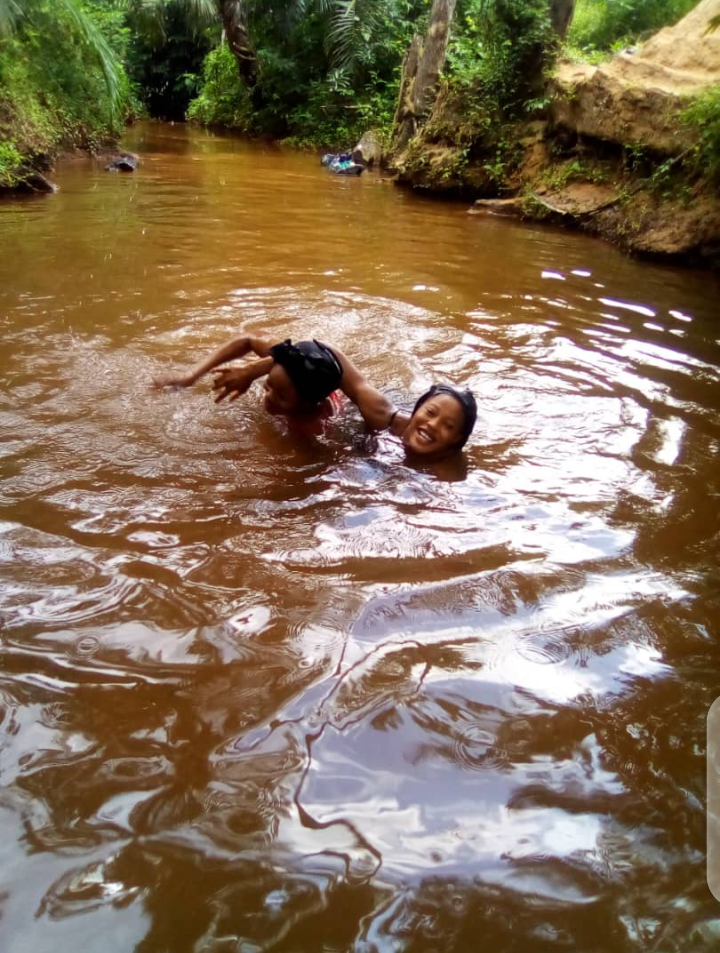 My sisters and I playing
This pictures reminds me the lovely moment we spend with each other, that was actually the day of my elder sister's traditional marriage at the village we decided to go to the stream and have fun before she finally says I do lolz... After the traditional marriage few months she traveled to Dubai with her husband where he base, I miss her each day.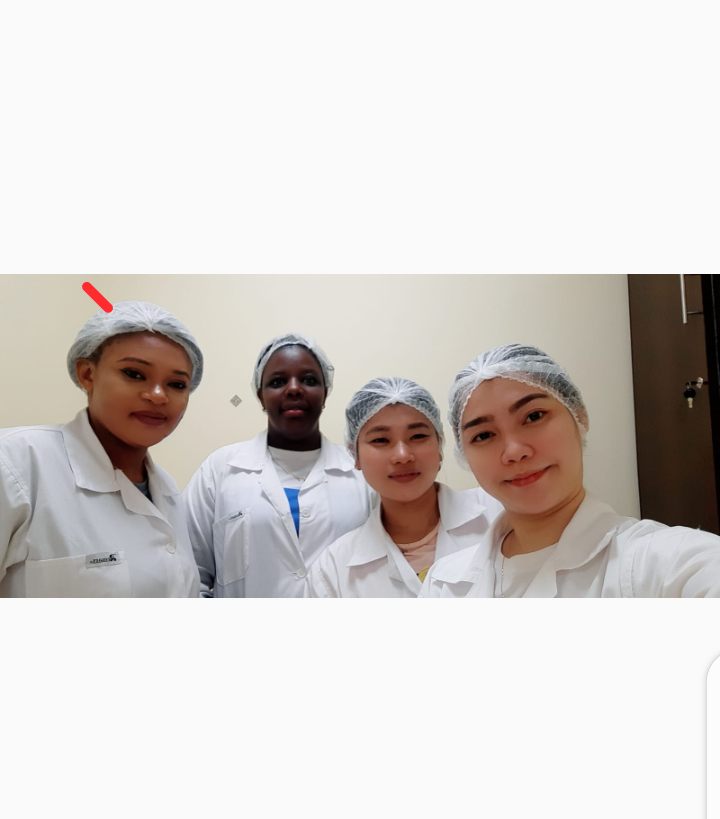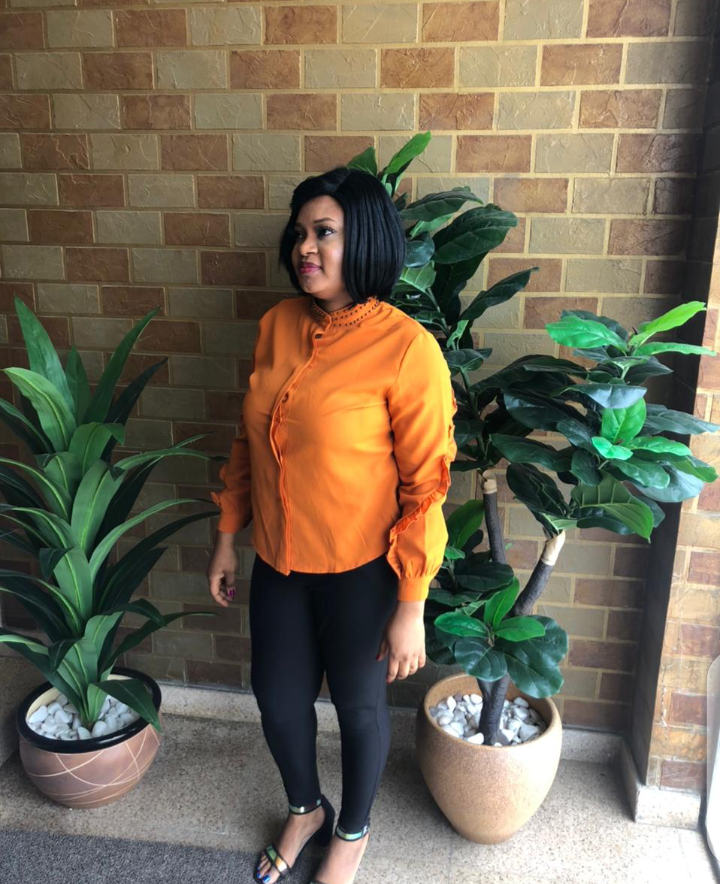 My elder sister
One of the things I don't enjoy doing is fetching firewood, anytime we decide to go to the bush to cut firewood we will wake up very early in the morning walk for a very long time going from one bush to another walking through the hills looking for firewood with our cutlasses and some pieces of clothes to carry the firewood on our heads for comfort because firewood is very heavy. So we do leave home very early in the morning to fetch firewood we always come back in the evening. I must confess cutting firewood is very tedious and tiring to do and the work is very common in the village, some people do it as a business in the village I do wonder how they manage to do that most at times...
Grandma loves it anytime we come home because we always help her with farm work like harvesting some yams and cassava or to help her plant it and also picking of palm oil nuts we use it to extract oil used for cooking or may be sell it.
So after harvesting the cassava, we process it by making fufu and garri, these are one of the familiar food in Nigeria most Nigerians do not joke with, it seems to be most favorite food most people love.
To me home is the sweetest place I love to celebrate my Christmas holidays...we would go to village field filled with many people both young and old dancing, singing, eating, drinking,chatting, gisting, been chase around by masquerade, plucking fruits from trees and meeting new people and making new friends... people traveled far and near even from foreign land just to come home. Spinsters and bachelors come home just to find their missing ribs 😆 even with the way things are local there, people always love and enjoy coming home especially the (Igbos) one the major tribe in Nigeria.
Finally, I love home because that is the only place I got to eat different local dishes made by grandma we hardly see it there where we base in katsina and she is also good with bed time stories so interesting, and I will got to also see my uncles, aunties and cousins far and near and spend time with them.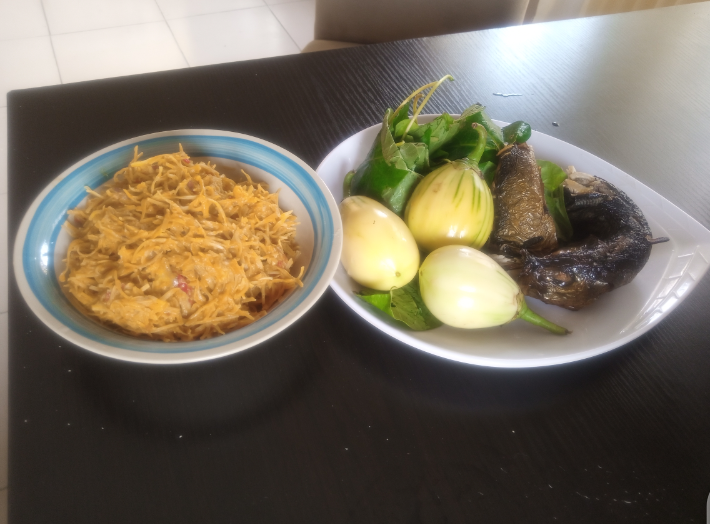 The most popular food in Nigeria love by many, the Igbos don't joke with it and also other tribes too. the first food been served to visitors.
The food is very nutritious, tasty and healthy. The name of the food is Abacha it is mostly served with smoked fish, garden eggs and utazi(vegetable) and other ingredients.
Indeed home is a place of happiness and reunion, thanks for reading my blog. This is in regard of the contest on hive-learners about the topic HOMETOWN
NOTE: all the pictures are mine