Hello everyone…
My name is Gbemisola but some people call me 'Liz' the short form of my other name 'Elizabeth'. And my username is @lizizoo. I love to spend my time alone, listening to music or podcast while sometimes I also take my time to appreciate the beauty of nature. I mean God really created a lot beautiful creatures including us.
I also enjoy studying people and spending time with my loved ones. I love to write because I just feel like writing helps relieve the brain, so most of my free time I spend it on writing, cooking and crocheting. And yes, I am from Nigeria.. a country in Africa.
This is me..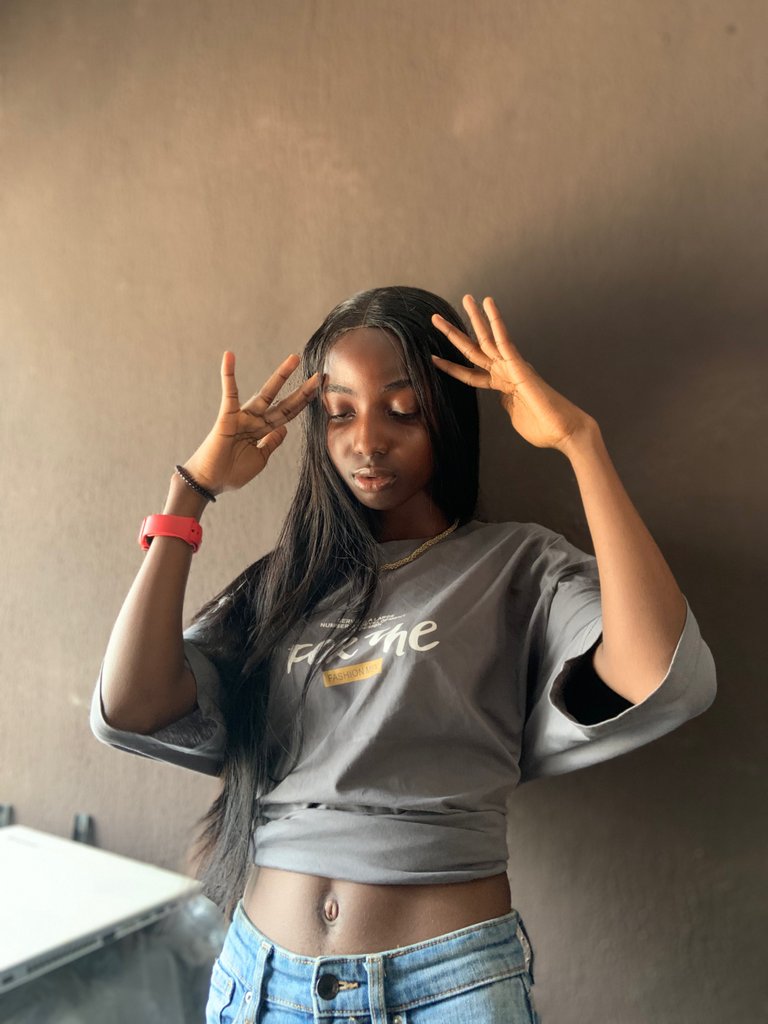 On this hive platform, I am looking forward to a lot of things, most especially about life experience sharing my thoughts about life. Mostly, I write about how to improve our life and our standard of living; mentally, physically, academically and spiritually.
I dearly believe in God because he has also been there for me. I tend to write about this because situations around, the way people worry, the way depression is kinda getting hold of most youth is kinda alarming and most times I see people need that word, that encouragement, that ideas to heal or get back to their feet.
I am actually a science student and I really love science. People find it kind of surprising when they see me write, they be like 'you should be solving mathematics not writing' don't get me wrong mathematics is like my favorite subject. It is a really nice subject that you wanna learn more and more about it.
So, I basically like to motivate other students or my peers. Mostly, people who are still in secondary schools or high school or what ever you want to call it but who knows? It might be useful for someone more than that. I try my best to make learning fun.
On a rare occasion, I also write about other topics. I am young girl with different ideas, like I've mentioned I love cooking, so I can also write about African cooking or dishes.. I can also share my ideas about fitness, we all know exercising is very good for the body. Although, I have a natural waist and tummy but I keep a process to maintain them and still keep them fit.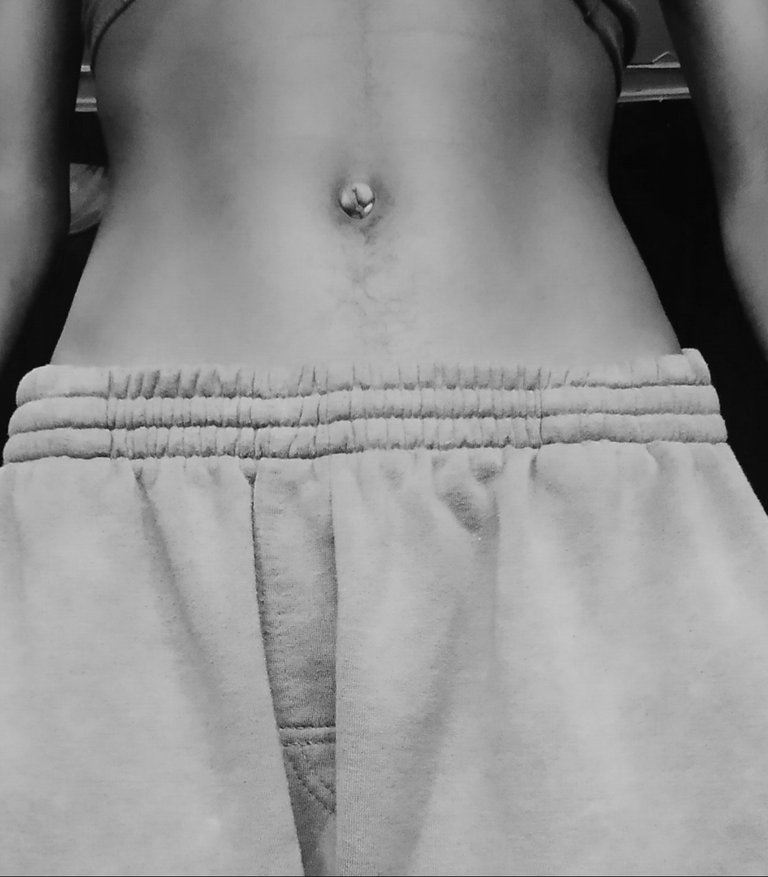 I also crochet when I am less busy.. and it is part of my side hustle. These are some of my works.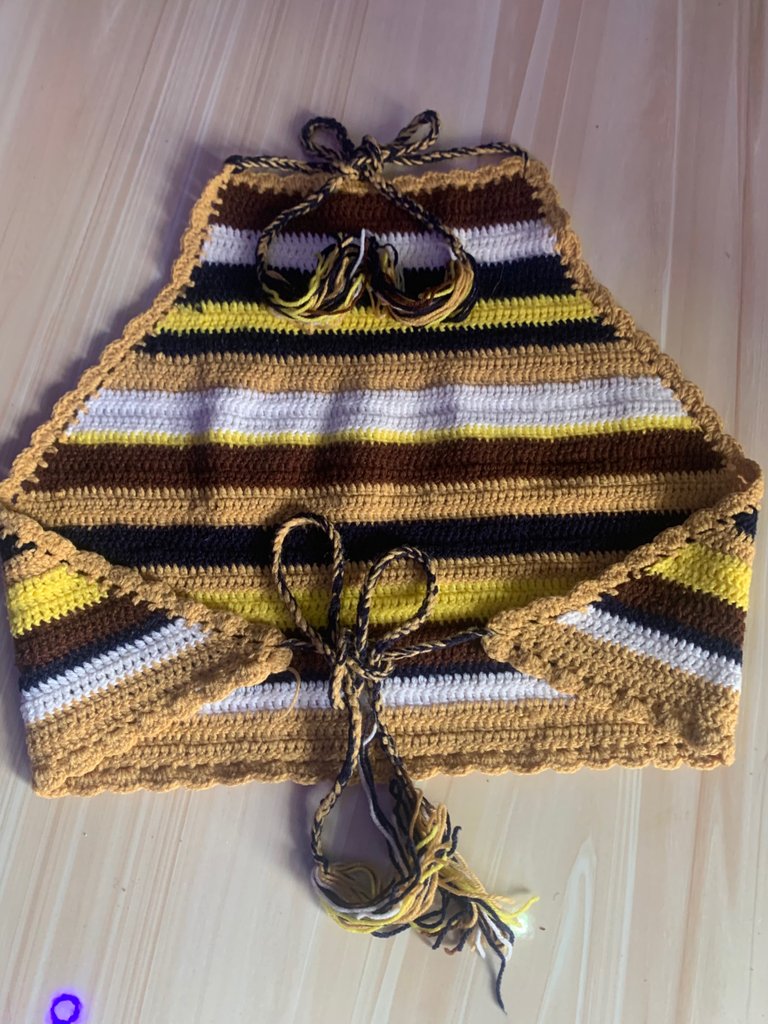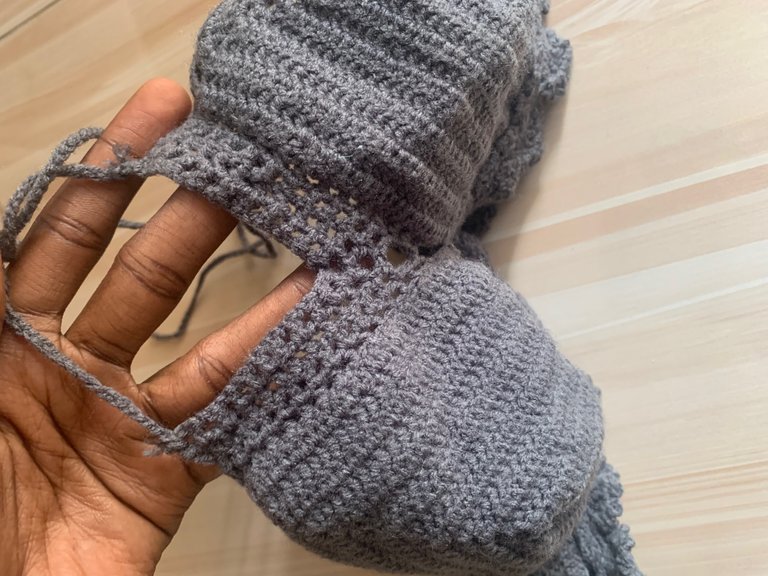 And yes, I love watching movies too and reading novels that deals mostly with supernatural .. well, I have a thing for supernatural(witches, vampires, werewolf…). So, I write supernatural stories too.
Hey, if you feel bored. Feel free to check my profile because yeah, I write stories most times (and not just supernatural)
I believe I'll take my time to read other's posts and also learn because everyone learn new things at some point and I believe I'll also learn a lot here like cryptocurrency. I joined this platform basically because it is a place where I can express my thoughts through writing and where I can also learn a lot from different aspect.
It is like a great opportunity for me, it just sounds like the place for me and I really hope for the best. I got introduced to hive through a friend of mine @StarStrings01 who actually linked me up with @hive-bootcamp which actually helped me through the processes and also the understanding I need.
I can't be more grateful to @hive-bootcamp. This project has helped me a lot and I believe it has for many others who were on this project. They took time to explain to us basic things we were supposed to understand; like the functions of the keys, how to use 3speak and many others.
The team leaders are so much nice, they took their precious time to share part of their knowledge. A big 'grateful' shoutout to @Monioluwa, @Olujay and @StarStrings01 y'all are so amazing.
This project helps give understanding and clarity about hive and also I feel like it reduces a lot of stress like searching around for enquiries. I can gladly recommend it to anyone. And personally, I also feel like it brings some motivation and encouragement. God bless those who brought this project.
I am glad to be in this platform and I am really looking forward to meeting new people and friends from around the world. I really hope y'all gladly accept me. Kindly, follow me, share, vote and comment on my post. Thanks!!