Greetings Hive Learners
Am so excited that am giving a chance to express my Wish here, my wish is not just a wish, it's a done wish because it's happening already, starting from the time I joined #Hive in December 2021.
I know people think wishes are just something that doesn't come to pass, but in my case wishes come to pass.
Wishes are not just fantasies they are realistic. All you have to do is just wish and believe it will surely come to pass.
The question that gave me Joy to put up this post was.
What is your Wish
My Answer
I Wish to have,
100 billion Hive
100 billion HBD
In my Hive Blockchain account. I want to be powerful in the platform, that any post I upvote, the person will be so happy to have Wish he/she is me! I will become a celebrity on hive. People will start inviting me to their country, to Host a Hive part, and also show them how to make money on hive. I will actually become Hive ambassador.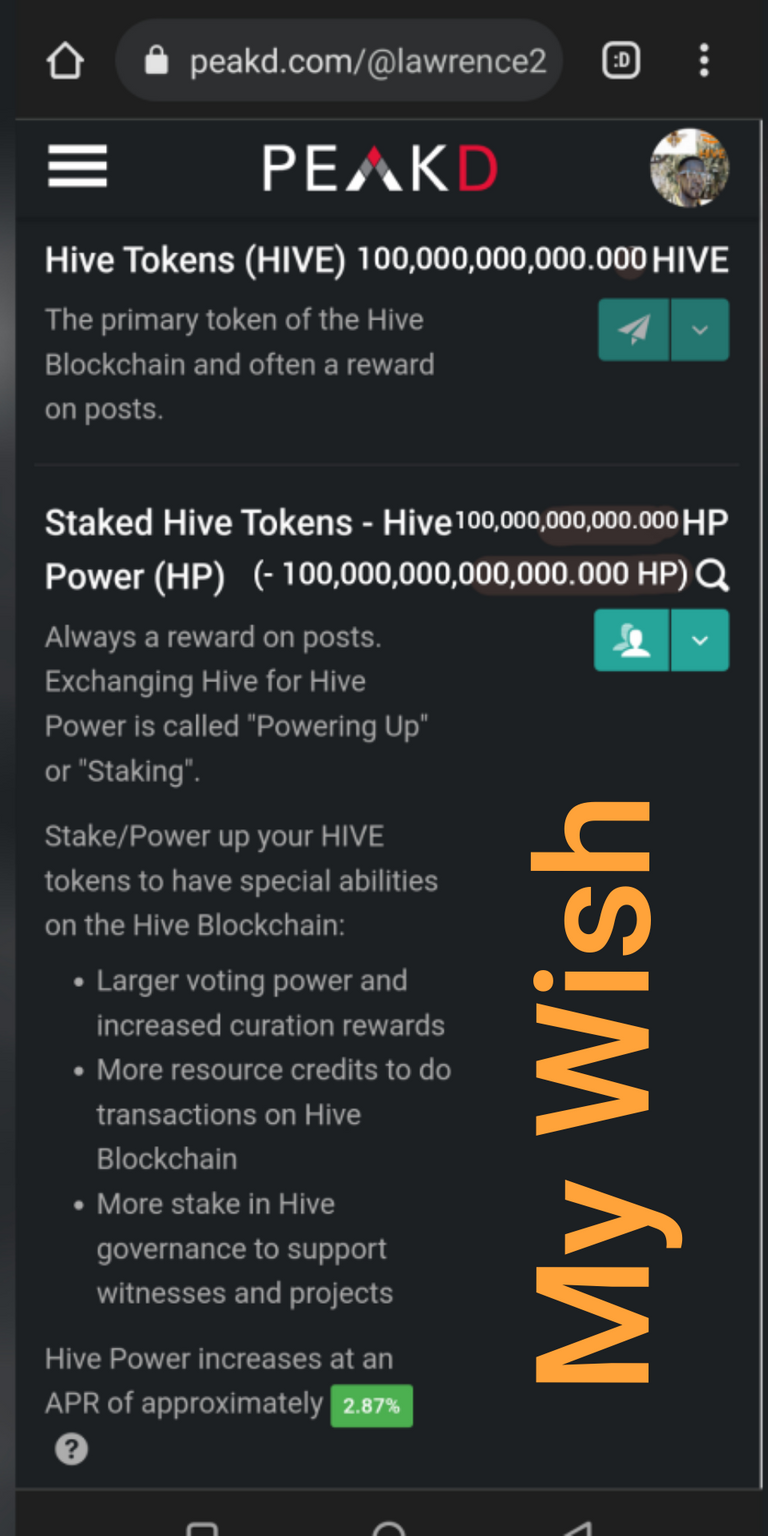 Yes with this amount in my Hive Blockchain account, I don't have to bother myself with the increase in price of everything in my country Nigeria. This increasing of price happens every day by day.
Let me tell you a little experience I had, on Monday 14th March 2022, I went to get a pack of Eva soap at the supermarket, the park was sold out #950 naira, so my younger sister how to go back to school actually a private school, because schools in Nigeria and strike. She decided to go with the pack of ever soap I bought. I had no choice than to let go. so this morning being Thursday 17th March, I went to the same supermarket to get the same ever soap.
guess what the price is? #1050 naira. You can imagine that!!
Yeah I didn't mention about the fuel scarcity in Nigeria, what am I saying not only fuel we have scarcity of kerosene, gas etc. Actually presently in Nigeria before you can get a fuel you have to take out one day to cure in a fuelling station just to get a fuel. Is too bad that the government are not even doing anything about it they just left the people to suffer.
All this happened when NNPC stated that it will commence 24-hour operations to restore normal supply and distribution of petrol across the country, on Tuesday evening.
You see people stranded after work, they can't go back to their various destination. workers returned from work and students returned from schools, stranded at various bus stops. Some people struggling to enter a cab. And this has led to increase in transportation in Nigeria. Source
Sometimes I wonder why the government has to treat her own people like this. I wish I don't have to look at the government, and I have my own money to solve my own problems, without looking at the fact that everything has increased in price. Well I'm happy I started from somewhere with time my dream will come true and I believe that I don't have to look at anyone for money I will make my own money myself, from the Hive blockchain platform
I just wish there will be other activities included on the Hive platform, that will make earning of HIVE and HBD faster. one won't have to rely on content write-ups and gaming alone.
Thanks for coming around, And don't forget to visit again tomorrow.