I found this flock of wild pigeons at the end of my walk around the dying lake (i have a post about this walk).
They sat on the wheat field and happily ate the harvested but not picked drying ears of wheat. They were sitting in the middle of the long field and I decided to run there and to bring them to the air for this picture.
---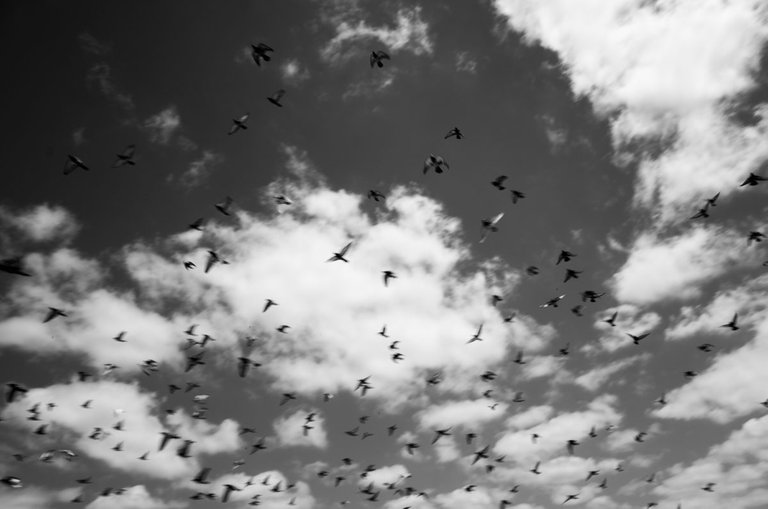 ---
Not some special story, but memorable for me :-)
I was really fascinated by the wings raking air in simultaneous flight.
---
Please visit my Analog (FILM) Photog community.
Find me on Twitter and on IG
my NFT ART * opensea * hicetnunc *
Stay safe
Stay alive
Stay free
All rights reserved.
Photography © Victor Bezrukov
Check my blog site - https://www.victorbezrukov.com/
And my Youtube channel :
---