Brenda is confused. She only remembers sleeping peacefully in her bed the night before.
But she has a confused dream entangled in her own hair and dressed in a white wedding dress. Suddenly the nightmare turns into a peaceful dream and she wakes up as a luxury mannequin in a party dress shop window.
Not understanding, she closes her eyes and waits for her next dream.
Brenda está confundida. Sólo recuerda haberse dormido plácidamente en su cama la noche anterior.
Pero tiene un sueño confuso enredada en su propio cabello y enfundada en un traje blanco de novia. De pronto la pesadilla se transforma en un sueño tranquilo y despierta convertida en un maniquí de lujo en un escaparate de tienda de vestidos de fiesta.
Sin comprender, cierra sus ojos y espera su próximo sueño.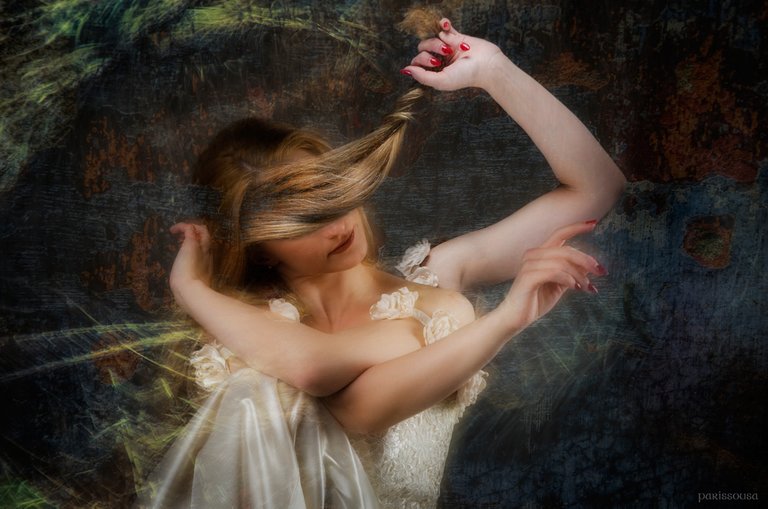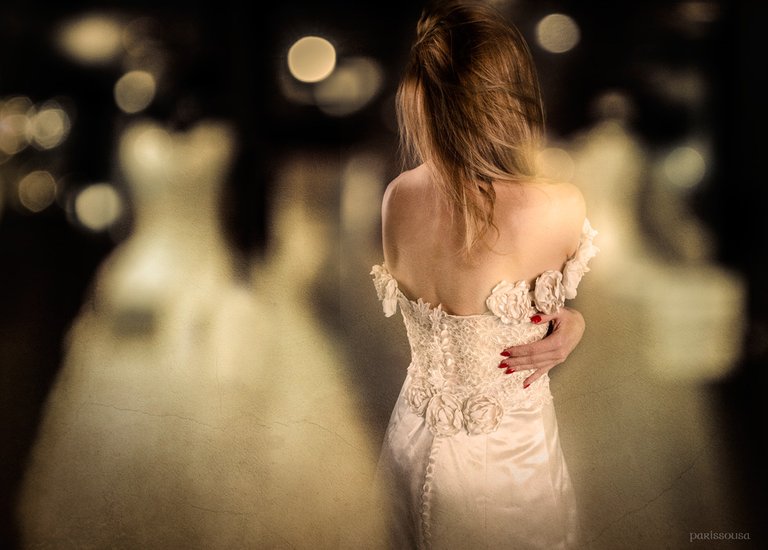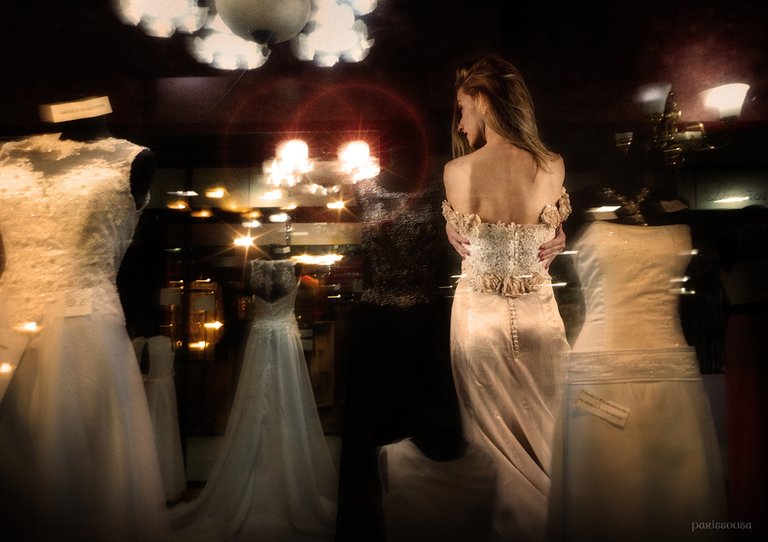 https://www.facebook.com/photo/?fbid=3167459010232384&set=pcb.3167459340232351
https://www.instagram.com/p/Cgz0MhyuXaW/