Hello, my friends.
There are good people in this world!!!!
@melinda010100 helped me solve the question.
Thank you very much!!!!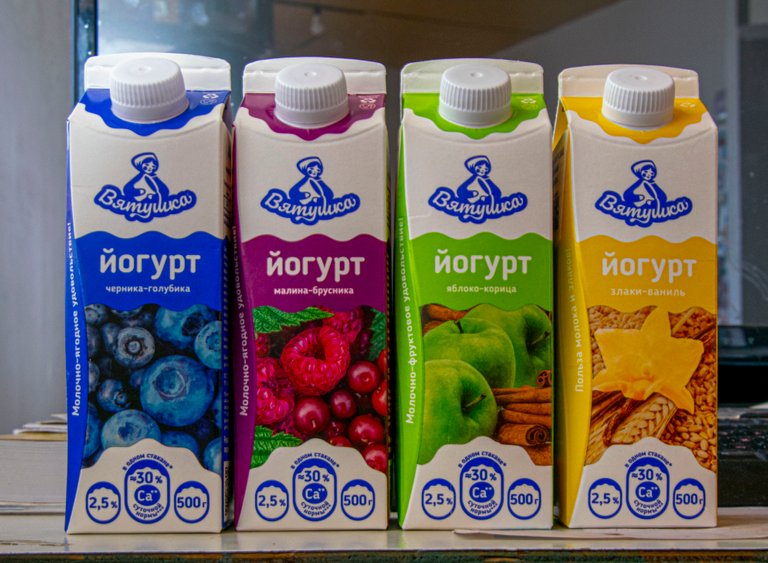 Nikon 5300, f/5.6, 1/200, ISO-800, 92mm


4 colors, 4 flavors. This morning I bought 4 different yogurts from our local manufacturer. For several years, there has been an action called "buy local products" in our region. But even without such an action, we always buy milk, sour cream, yogurts produced in our region. And, of course, we often take ice cream from a local manufacturer.


But guys, girls, I decided to write this post, for a slightly different reason.
I have a little problem.
You probably all know that Russia is now under sanctions because President Putin sent troops to Ukraine. In response to these actions, the World Community announced sanctions against the ruling elite of the country, but all citizens of the Russian Federation also fell under it. I'm talking about blocking the use of Visa and Mastercard payment systems.
Because of this, I can't pay for my Adobe subscription for the second month. And as a result, I had problems using Photoshop products.
What do I want? And if someone helps me pay for my tariff plan? Of course, I would transfer this amount in crypt, in hive or in some other coin to some specified crypto wallet.
I will have the courage to address this question to @melinda010100, @nelinoeva, @shasta, @trincowski, @steampunkkaja, @sketch.and.jam.
The amount is about $10 per month.
---
If anyone is ready to try to help me, then I leave my coordinates for communication.
Discord - apnigrich
Email - chigrinap@gmail.com


I add my beloved @archon community as a 5% beneficiary of the post.




Thanks for reading...
Follow Me For Daily Posts!
Good luck and have fun
@apnigrich