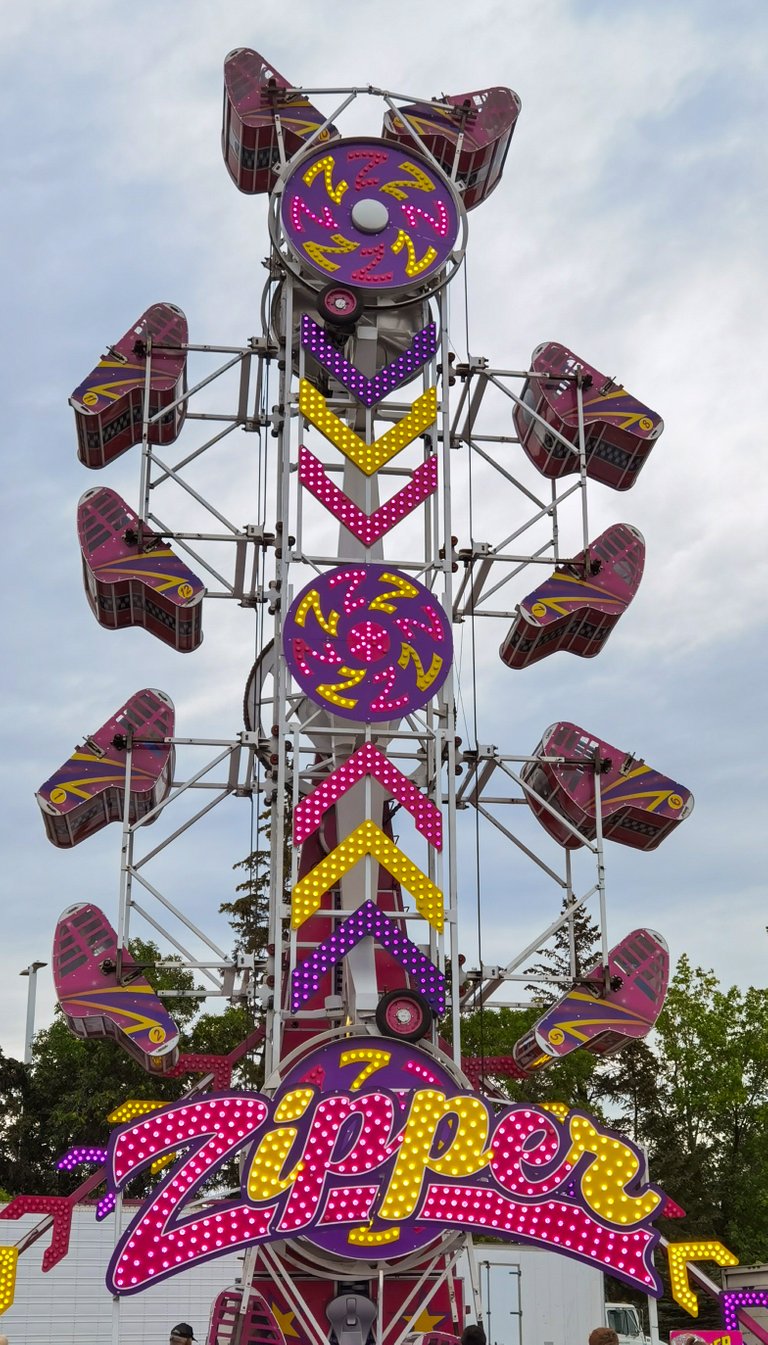 Today I present to you, "the Zipper". Some love it, some hate it. But without a doubt, it's always fun to watch! Why do they even call it the Zipper? Probably because it goes Up & Down, and other flips (my zipper don't flip though..). Now once a upon a time ago, when I was a wee bit younger, I used to partake in these crazy rides, no problems. Nowadays, I am more of a watcher of rides you might say. I do remember my last Zipper experience, and it wasn't a great one. After exiting the ride there was dizziness, nauseousness, and all around discomfort. That was the last time for me. I'm out. I'm done!
---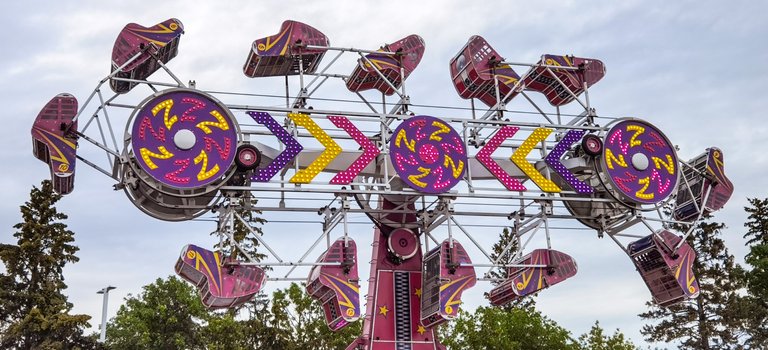 ---
Camera: Huawei P40 Pro
Lens: Leica
Editing: Lightroom & Camera+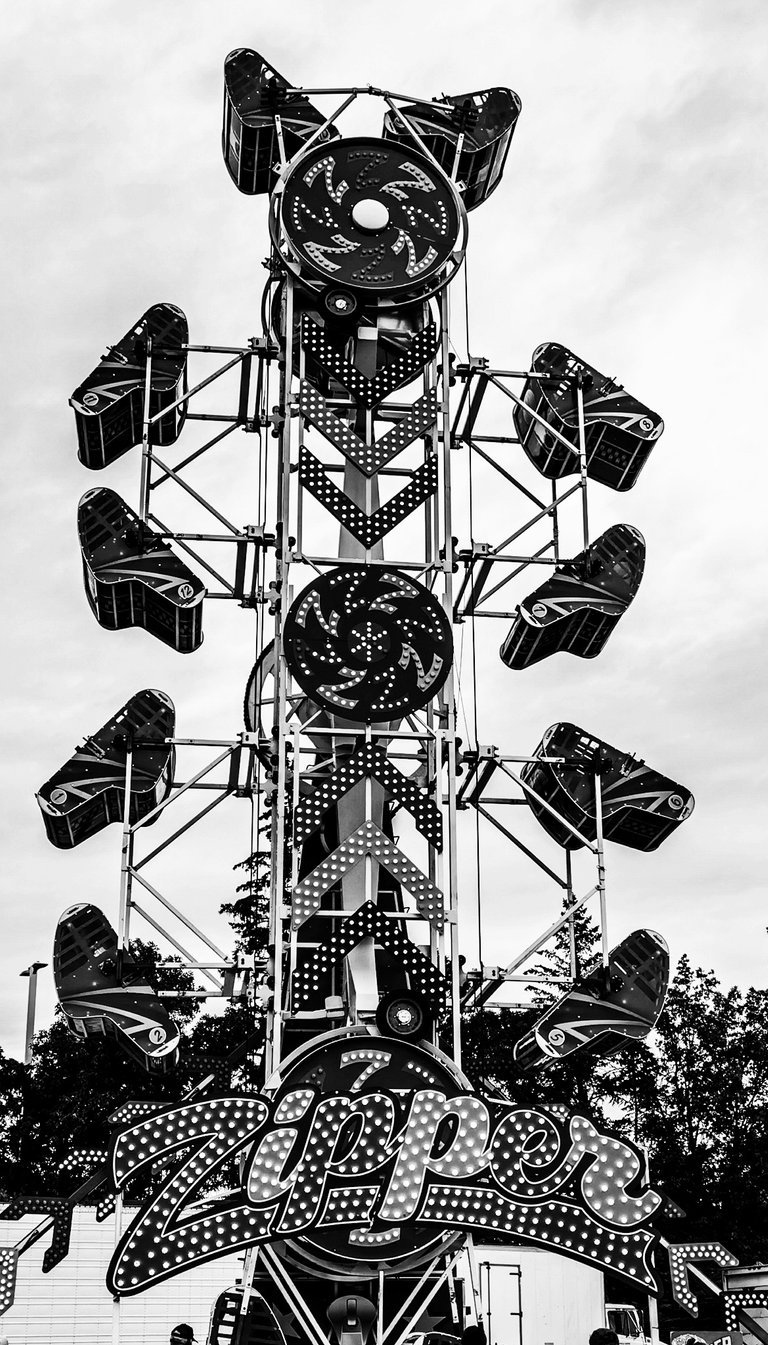 Come join my new community which is called "Colour / Black & White", well it's not exactly my community, it's everyones. Created for those that especially like colour and black & white photography. I will be personally curating qualifying post. Join now!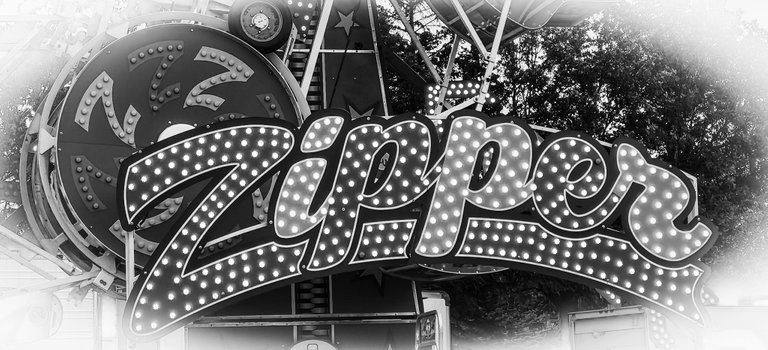 ---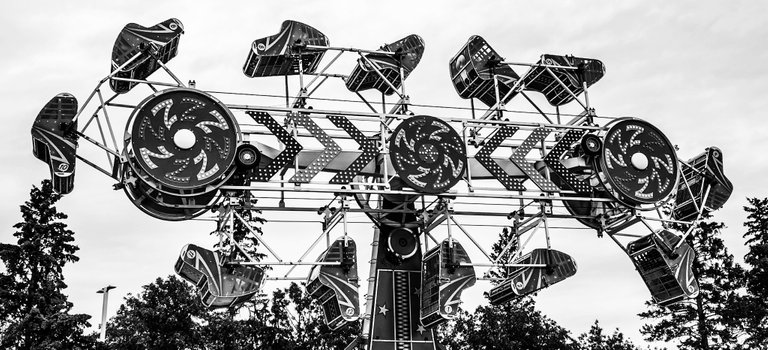 ---