Sharing two musical improvisations improvising by megalithic prehistoric stones. Both recorded January, 2022.
They are in a way a sneak peek of a longer video, but this post is more focused in these candid moments of grounding and relaxation and a lovely hike to visit these remarkable archaeological landmarks. First part of the post are the short musical improvisations by two dolmens in Navarre, Spain. The rest of the post is a little blog of my hike, an explanation of the different types of prehistoric megalithic structures and a sneak peek of a longer video in the making.
Music improvisation: Dolmen incantation (Koshi chimes, voice)
This is me chanting and improvising with my koshi chimes at a very special location This is Arteko-Saro Megalithic Dolmen in Urbasa, Navarra (Spain).
Time is not a line but endless ripples, but you are Here and Now ❤️ and this moment matters.
Take a little pause and a deep breathe. Inhale and count to 4, hold for 4 and exhale slowly 6 times. Repeat and stay as long as you like until you feel calm. Close your eyes, the birds sing for you and you are cloaked in light. May you find peace, growth, healing, inspiration and encouragement today
The place was so special and had such vibes ❤️
Musical improvisation: Dolmen Incantation II (tin whistle)
I have always found ancient stones to be do mysterious and how people in ancient times would place them strategically to synchronize with nature cycles and seasons. When I'm standing at such places lots of thoughts rush through my head, and it's impossible not feel inspired. So here me playing for the birds bathed in clear winter light, early 2022
Starting out the year with a lovely hike to megalithic dolmens and a glorious clear Winter day
Sharing a magical hike through megalithic Ancient Stones and some musical improvisations candidly recorded on that day. I have not been much outdoors since the year started because It was mandatory to rest, but when the temperature and energy allowed I always try to go outdoors. There's something utterly magical about Winter Sun. And this day was spectacularly clear. @hedac and I love to plot hiking trails in which we stumble upon these megalithic structures from the Stone Age and they are particularly abundant in the karstic landscapes of my region. They are always cloaked by a mysterious allure and strategically placed in such amazing landmarks but their archaeological value is undeniable.
Here are some impressions of the day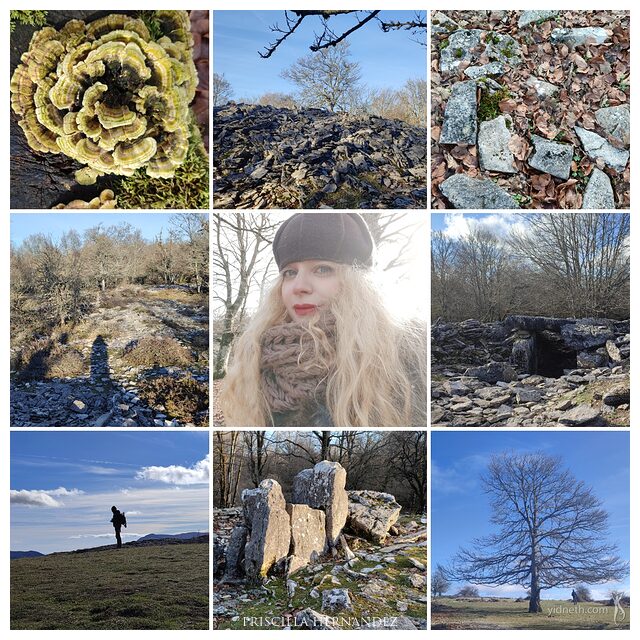 Above, some highlights from my hike (January, 2022)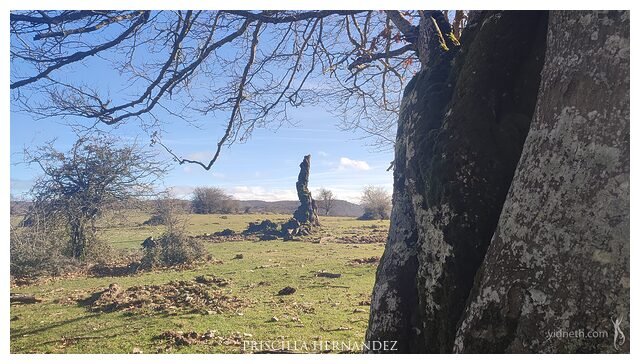 Pilato's balcony vertiginous cliff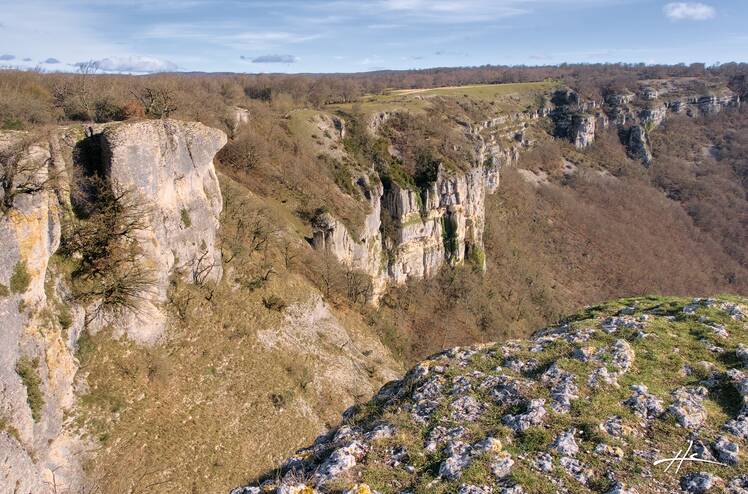 photo by @hedac
The "Balcón de Pilatos" viewpoint also known as "Balcón de Ubaba", is a spectacular viewpoint located to the south of the Urbasa-Andía Natural Park, with some flat plains that abruptly end by a cliff with a drop of over 300 m from which we can behold an spectacular valley and also another famous regional landmark, the source of Urederra River (Urederra means "beautiful water" and its known because of its strikingly turquoise waters). I fear heights so I never get close to the edge (unlike @hedac who made my heart leap out of my chest XD) but it is impressive to see the view while giant vultures hover over your head. He has been sharing some of his photos.
Megaliths: Dolmens, Menhirs and Cromlech
Megaliths (literally means "big stones" are prehistoric structures. Most of you may be familiar with Stonehenge but there are over 35000 of them scattered all over Europe and many of them can be found where I live., close to one hundred structures.
A dolmen is is a type of single-chamber megalithic tomb, usually consisting of two or more vertical megaliths a flat cover like a table.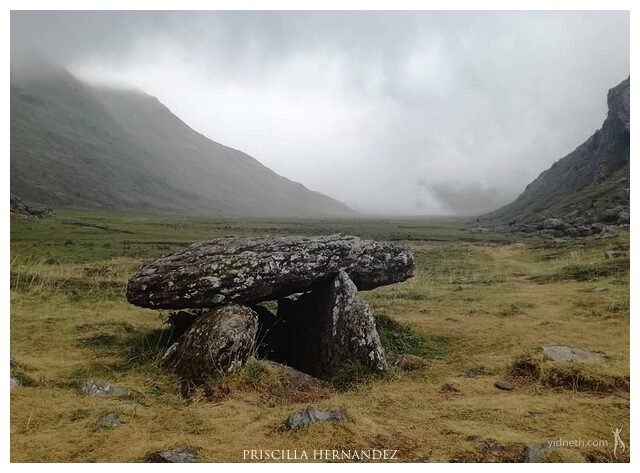 Above: Photo Aguas Tuertas Dolmen (Huesca, Spain) (from another hike I'll share one day)
Menhirs on the other hand are standing megaliths, usually a single stone (monolith) anchored vertically on the ground.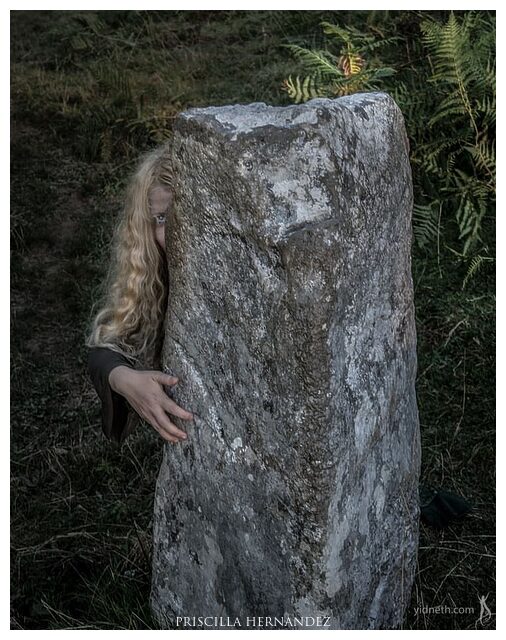 Above: Roldan's stone Menhir
When these structures are set in a circle they are called "Cromlech", a word derived from Welsh that means "circle of stones"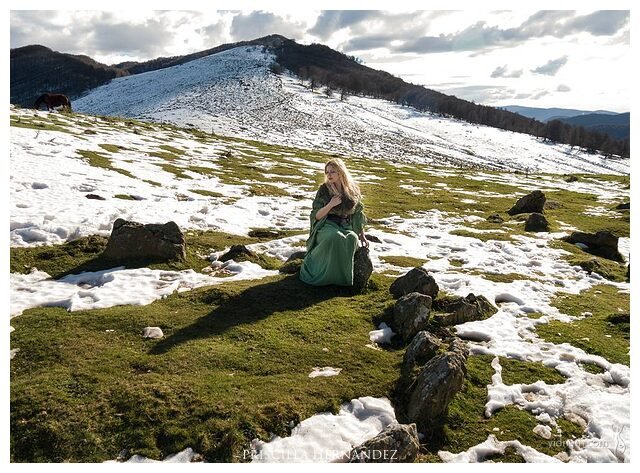 Since Ancient times they have been considered places of o magic and surrounded by Mystery. Defiantly standing after thousands of years. These Ancient sites are sometimes aligned with solstice and equinoxes and cardinal points. Were there astronomical observatories, burial grounds, places of power and magic? Maybe they were a combination
Arteko-Saro and La Cañada Dolmens
These are the ones we visited early this year, both located on the karstic landscapes of Urbasa.
Some dolmens are covered with smaller stones to form a tumulus. This is the case of Arteko-Saro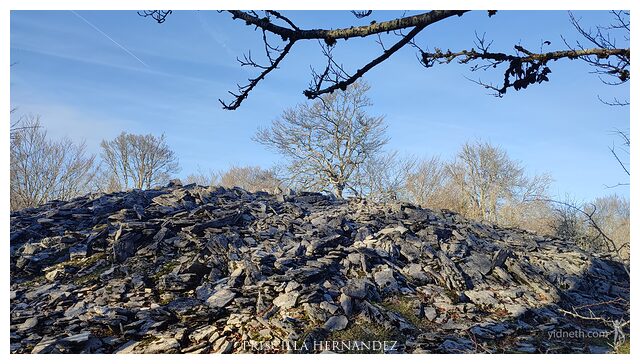 These are mostly regarded as burial grounds and some artifacts and remains are found in some, but this has not been strictly proved. The date of some of the older megaliths is uncertain if some of the original stones were already set in place and considered places "of magic".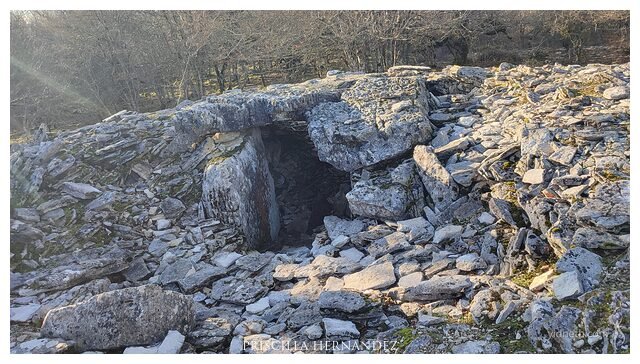 Dolmen de Arteko-Saro, Urbasa, Spain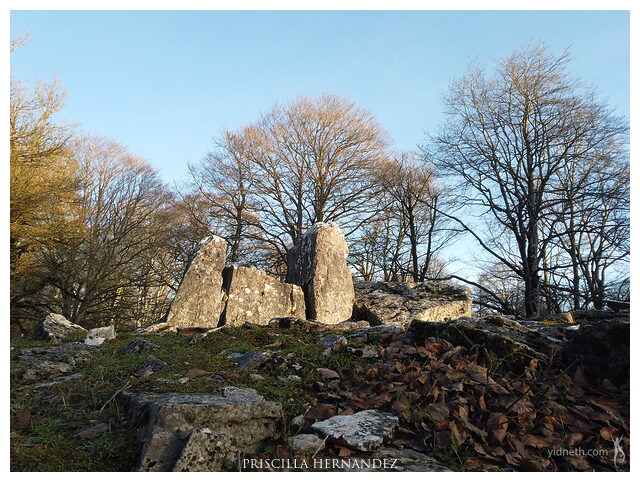 Dolmen de la Cañada, Urbasa, Spain
On our way back from the dolmens we walked such beautiful plains.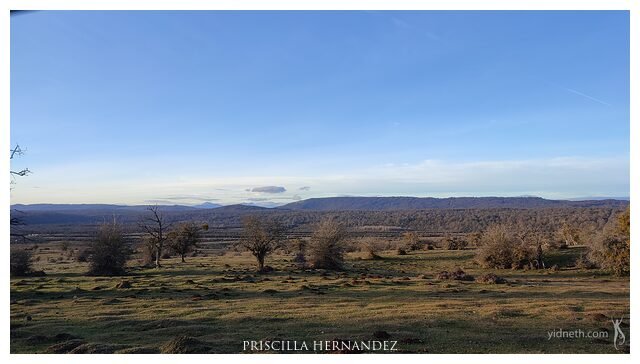 We made some jokes and called it "vole-land" because the whole landscape was full of burrows scattered as far as the eye could sea. I left some crumbs in some of the openings, but unfortunately had no time to leave a gift in every single one of them hahah (there were thousands). I love to imagine the intricate network of galleries the burrowers have made under the soil to endure winter, and also brings me comfort that milder temperatures are on the way.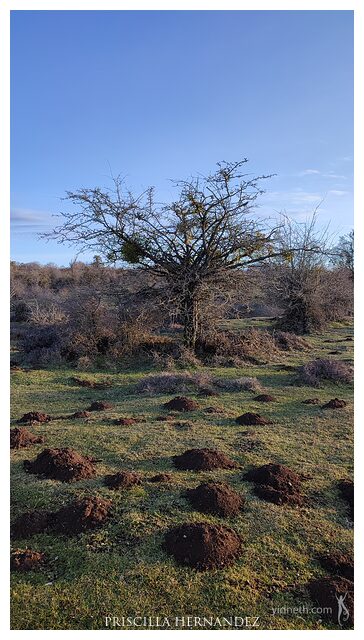 Thousands and thousands of mounds, we spotted some cheeky voles doing their work
As sun went down it got really cold so we hurried our pace. But the vivid blue of the sky and the so much needed light remained imprinted for many days to follow.
Sneak peek of forthcoming video
Both music snippets in this post were entirely improvised. As you may already know I love to go outdoors into Nature and just play what my spirit tells me to without much overthinking. But besides these short videos we filmed some scenes for a longer project that features not only these two dolmens but several others we've visited before. And here is a first glimpse of how it's going to look like. The music will be very minimal pretty much with my koshi chimes (carrillons) and layered vocals, uttering the words "why don't you let go of that burden" because it's meant to be an affirmation or meditation exercise. Stay tuned for that.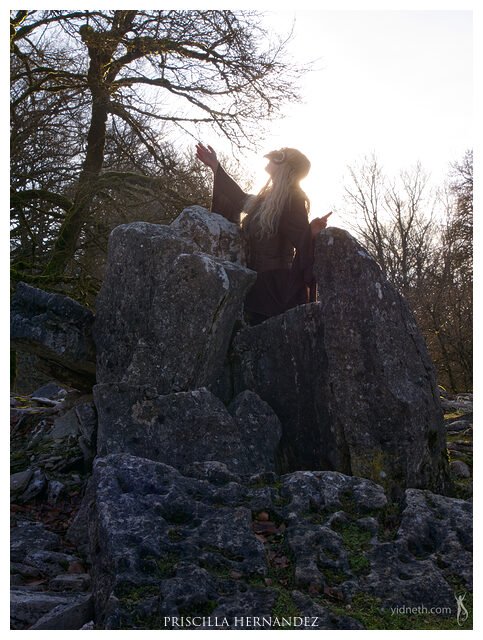 Above "behind the scenes" of a forthcoming music video I'm currently working on
Support me following on my network. Sígueme en las redes
Please comment to encourage. I will upvote every meaningful feedback with proof of reading
Until next! And thanks for your support!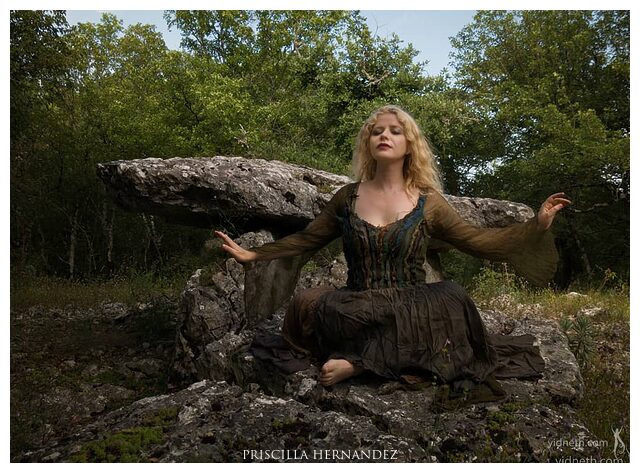 Meditating and grounding by the old stones
All pictures in this post are my own, Priscilla Hernandez
@yidneth
in collaboration with my partner
@hedac
. All Rights Reserved.
Priscilla Hernandez singer-songwriter & illustrator. Cantante e ilustradora http://yidneth.com