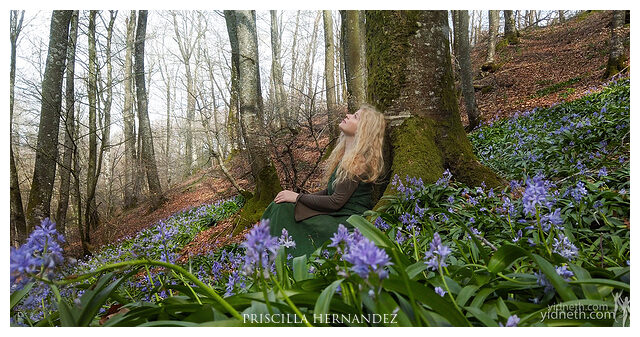 Oh finally a #sublimesunday in the woods... I very much needed a day off grid,in order to disconnect from the current news (no need to explain) at least for a day... A little time for introspection, and healing and grounding. And of course, inspiration for my music, as Mother Nature always is.
This Spring has been rather cold and leaves have delayed... though my little Oak tree (grown from an acorn) has grown new leaves, in the forests oaks and beech trees are still naked and bare, with fragile little green buds and tender baby leaves. But the light striking through has made blooms grow like gorgeous tapestries on the forest floor.
Here is a mosaic with highlights of the day :) (all pictures from 10/4/2022)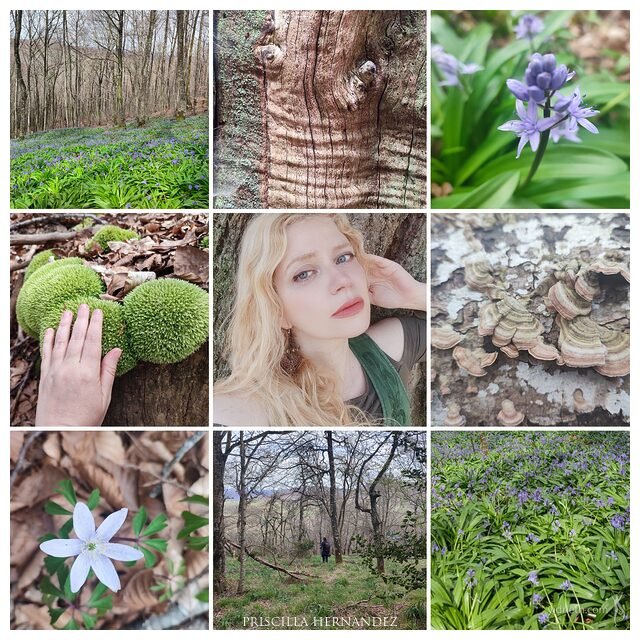 It reminds me to my song "Longing to Bloom"
Longing to bloom...
unfolding into the sun
gilded by light
I'm fire
The beginning of our hike was not promising
I have been a bit tired and we needed an "easy" hike. Oh I miss going to the woods every weekend but as I have mentioned in previous posts I have been very fatigued and slowly coming out of my hibernation. It's also been cold and just last weekend it was snowing!! So that's a good 15 C temperature increase in a single week! It takes a little time to adjust but I really needed some forest bathing and hug some trees while grounding in the forest.
@hedac and I parked at a charming country village and headed to a stroll in the woods. The trail was moody and bumpy and It was already midday, the day was clear, the sun a bit bleak but almost hurting after so many shady gloomy weeks, and the forest ahead had all sounds of having been cleared in a messy way and did not look precisely like a fairy tale enchanted forest.
So our start was not promising...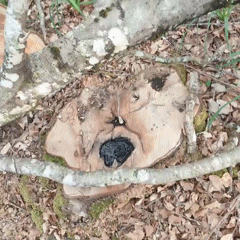 Above: some of the severed trunks seem to be screaming (pareidolia is when something resembles a face)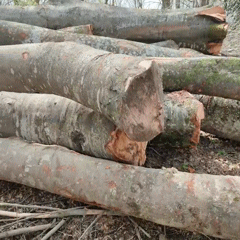 All in all, we wondered if we had chose the right place and day...
But we went forward and uphill until the magic unfolded... 🌿🌎💚
One of our first stops was this lovely, old and venerable chestnut tree I had this picture taken.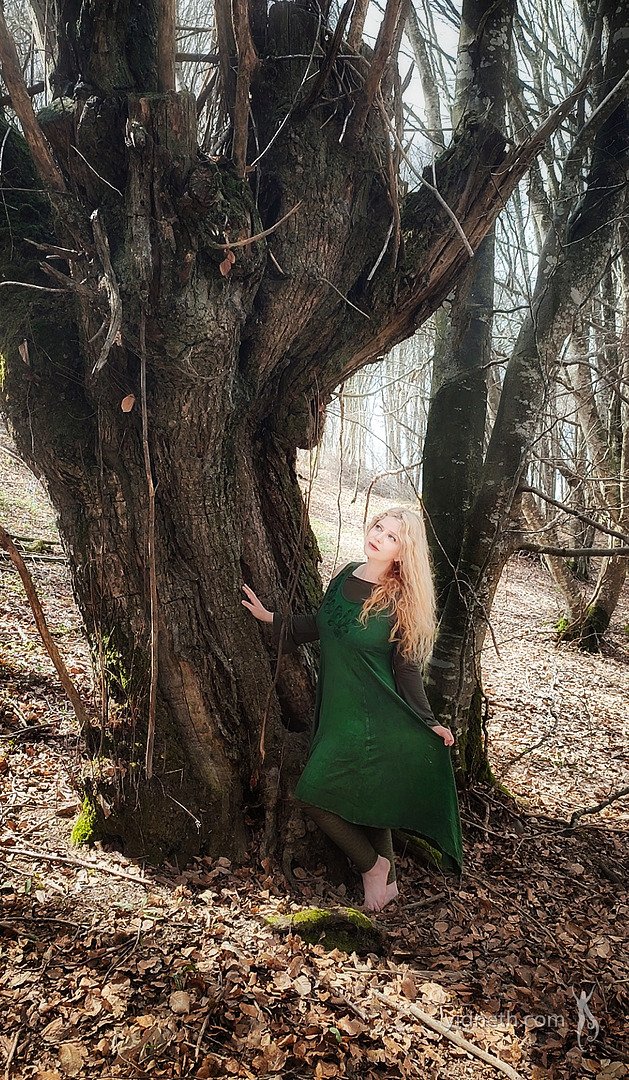 There were some early blooms scattered here and there, but overall it felt very wintry... The trees are still dormant, though there are some seedlings unfolding into the light. In a few weeks the canopy will be green (my favourite colour, the one I am wearing probably from now on until the fall takes away the leaves from the branches). For me green is a symbol of growth and hope, and though it's taking a little bit longer than usual, it's definitely on its way.
We noticed the little details... mossy trunks, fungi, spiders and little bugs crawling among the dry leaves... and bees rejoicing on the forest flowers on the first weekend with mild weather we've had so far.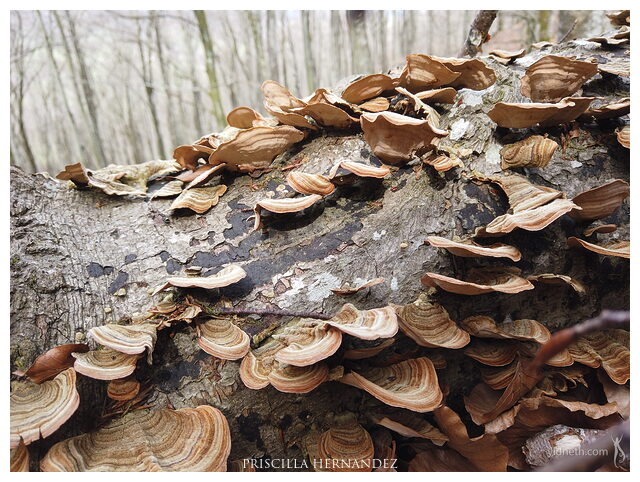 Spongey green moss...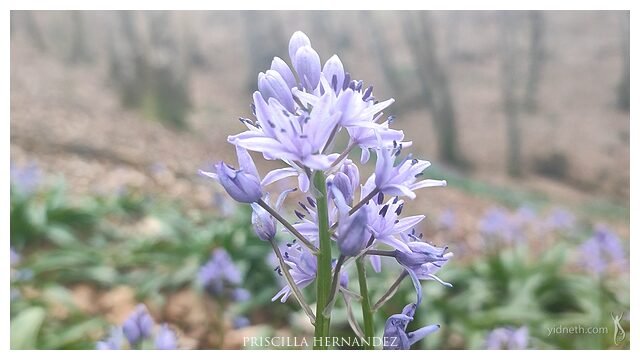 Have I ever mentioned I'm obsessed with moss? I wish I could lay my head every night on a mossy pillow.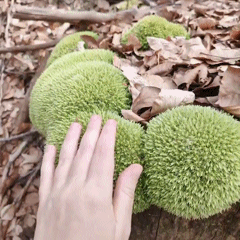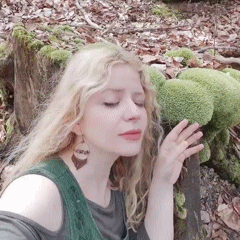 But the most rewarding highlight of our hike was a tapestry of flowers. We do not have bluebells but we have this Scilla (Squills, coming from greek) flowers blooming spontaneously in the woods. Bear Garlic and Daffodil patches are also easily found in these woods.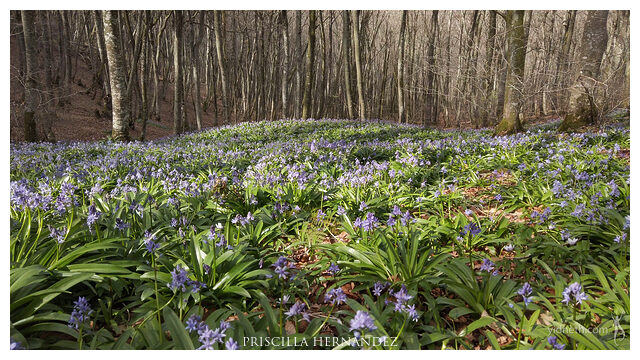 Scillas is a European native herbaceous perennial plant growing from an underground bulb The genus includes several species. There are several species but in my area is likely likely Scilla Verna (Spring Squill) or Scilla lilium-hyacinthus (wood hyacinths). Scillas bloom in March-April under the deciduous forest before the leaves grow and block the light of the sun. Flowers in the genre Scilla symbolize loyalty, fidelity and constancy and are used often in gardens too as they are not difficult to grow. But finding this tapestry in the beechwood forest was magic, and I filmed a little video but that will take some time to edit.
And nothing to do with the monstrous Greek Nymph Scylla that was a supernatural female creature, with 12 feet and six heads on long snaky necks, though the plants are not edible and are toxic, and in fact it's even recommended to wash hands after handling them :) They also have no fragrance but aren't they beautiful?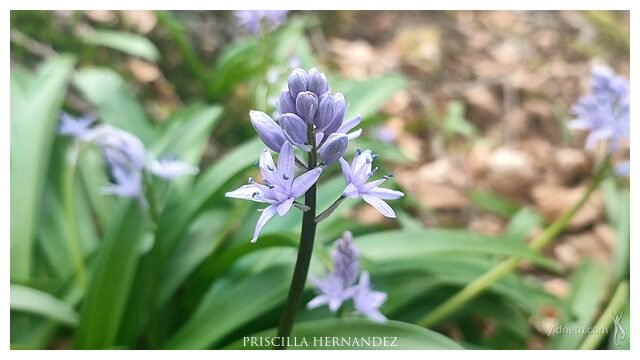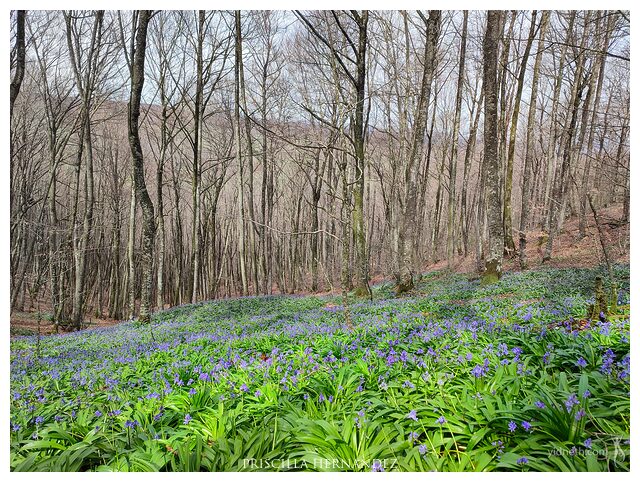 Above: The tapestry of Scillas gives a beautiful wash of colour to the forest floor
We rested there and I took out my flute and improvised a melody... I love to compose songs right in the woods, so stay tuned for the results, that will take some time but I wanted to share my lovely Sunday with you just as it happened.
And this was on our way back when the light was already darkening... and there was that cloud blocking the sunlight... for me it looks like a little rat... because of course there had to be a "fufunchi" 🐀 in this post.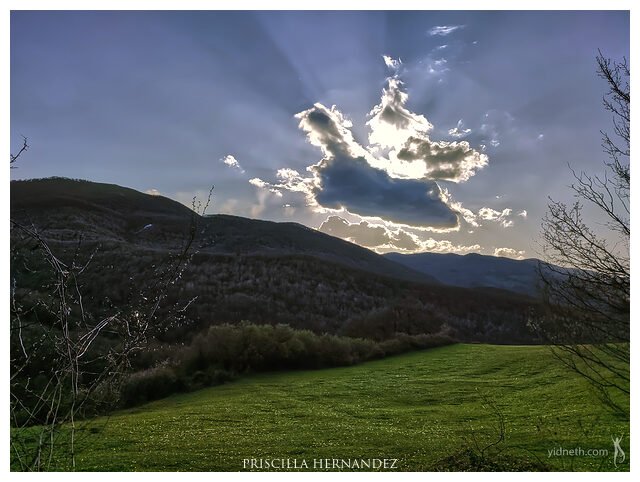 Support me following on my network. Sígueme en las redes
Please comment to encourage. I will upvote every meaningful feedback with proof of reading
Until next! And thanks for your support!
Thanks to @c0ff33a for the Sublime Sunday tag initiative and @ace108 for Beautiful Sunday
Thanks always for supporting my music... if you don't know my work as musician, here is always a good place to check and I really appreciate it. And you can find me as "Priscilla Hernandez on Spotify" 🎵
Priscilla Hernandez
singer-songwriter & illustrator
http://yidneth.com