Hello friends
Happy Thursday on a Thursday with rain, which seems more autumn than summer.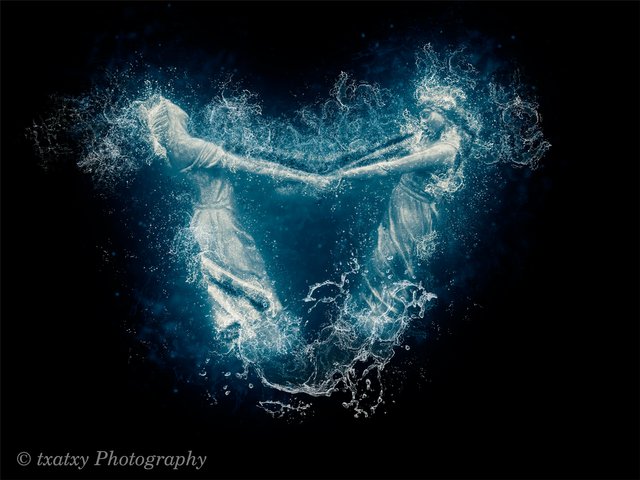 That's what inspired me this week for the #createthatlook Photo-filters Contest. Round ~ # 14
Hosted by @bliss11 & @drakernoise
I have submerged these figures in a dream lake.
As if the life that we have had to live in these times has us submerged in a deep lake of blue waters and the bubbles cover and caress us.
But at the same time I have given them color since hope is the only thing that we must never lose.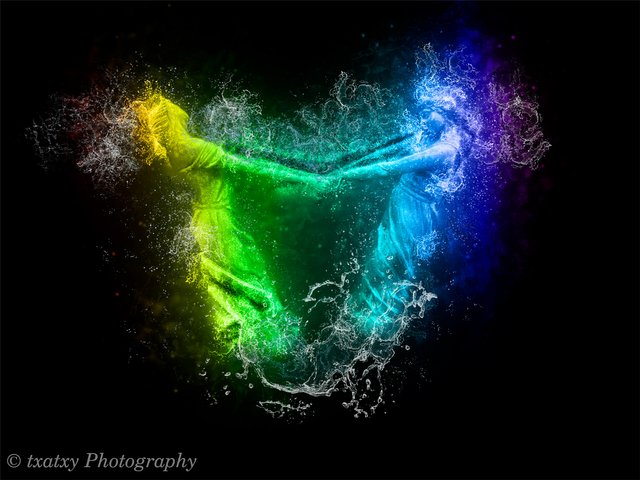 photo for the challenge
I created the effects with photoshop 2020 testing this year's program.
He is faster than the one he had in 2017.
After many layers, gradients and brushes, the result seems pretty to me, the image of a statue of two dancing girls seemed appropriate to me.
It transmits hope and joy to us, I hope you like it.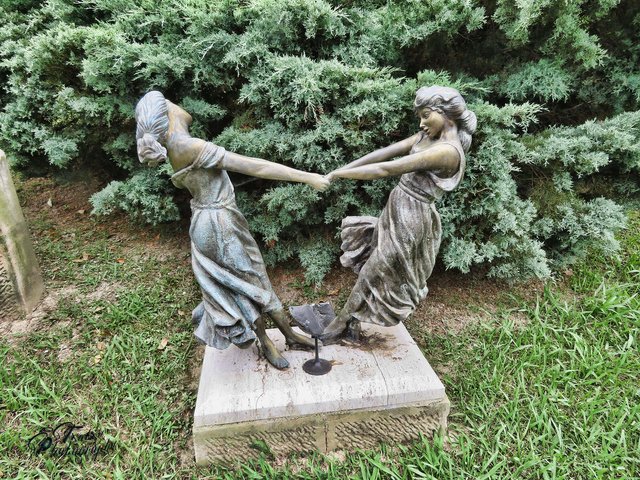 Editing and filters in the images make our art different and more like we really are, how our subconscious works almost without realizing it.
In my case I want to create something that is thought but as I work on the image, something completely different from what I had thought comes out and that surprises me and I like it.

Image © txatxy. All Rights Reserved.
Original content by Original content by @txatxy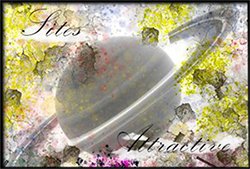 me Designing Banners - you can use it if you like