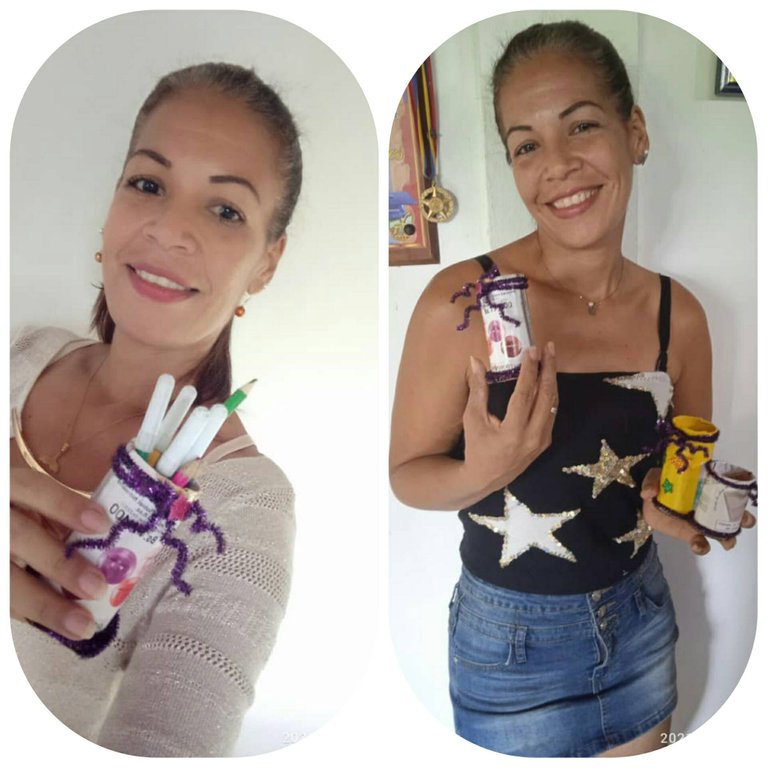 Good morning, wonderful community, today is my second publication in hive, and I bring you something made with recycled material for the children and also for us and our pencils to create new ideas.
Buenas madrugadas comunidad maravillosa, hoy es mi segunda publicación en hive, y les traigo algo realizado con material reciclado para los niños y también para nosotras/os y nuestros lápices para crear nuevas ideas.
Materials. tubes of paper, old magazines or colored paper, silicone, cardboard and to decorate the ones you prefer, in my case some pipe cleaners
Materiales. tubos de papel, revistas viejas o papel de colores, silicon, cartón y para adornar los que ustedes prefieran en mi caso unos limpia pipas <3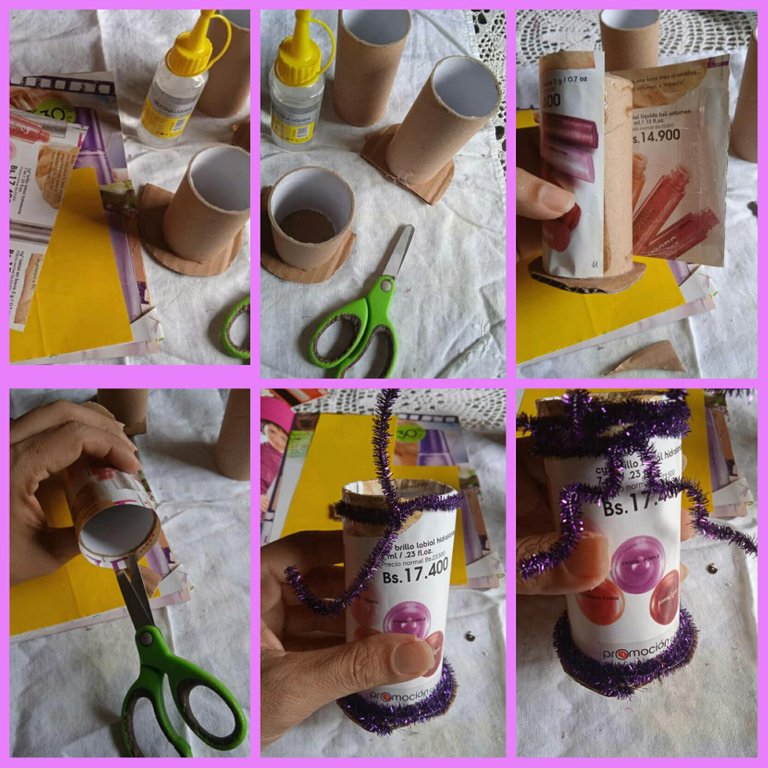 Process: The first thing I did was cut a small base for the cardboard tube and glue it to it.
Then I lined it with magazine paper in my case, for me to put some lipsticks.
Finally, I put some pipe cleaners around it and ready to put what we like the most inside.
Proceso: Lo primero que hice fue cortar una base pequeña para el tubo de cartón y la pegue al mismo.
Luego lo forre con papel de revista en mi caso, para yo colocar algunos labiales.
Por último le coloque unos limpia pipas al rededor y listo para colocarle dentro lo que mas nos guste. GRACIAS POR PASAR POR MI BLOG NOS VEMOS PRONTO.