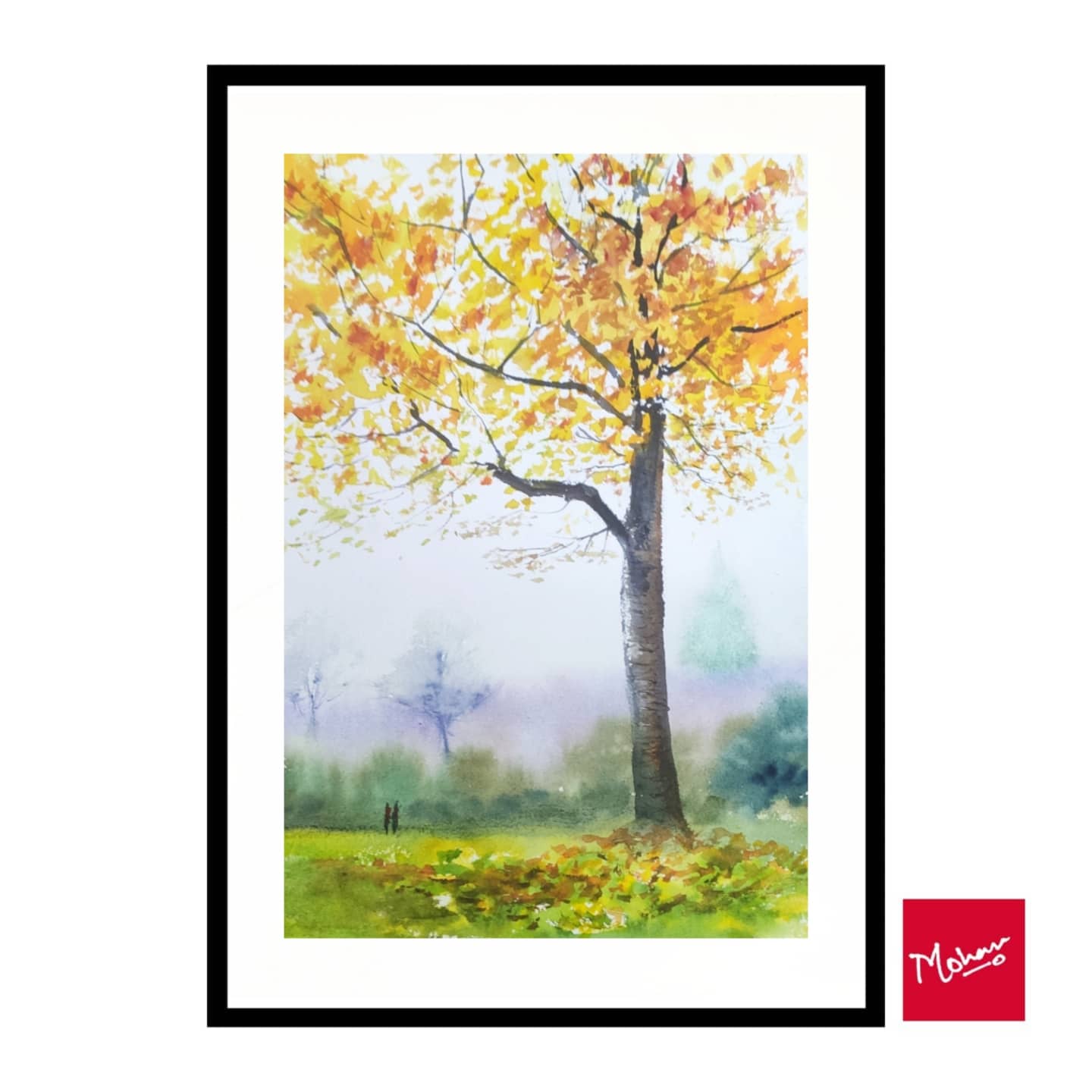 Today I painted fall colours, the yellow and red tones beautifully complemented by the green grass below and the far purple.
Sketch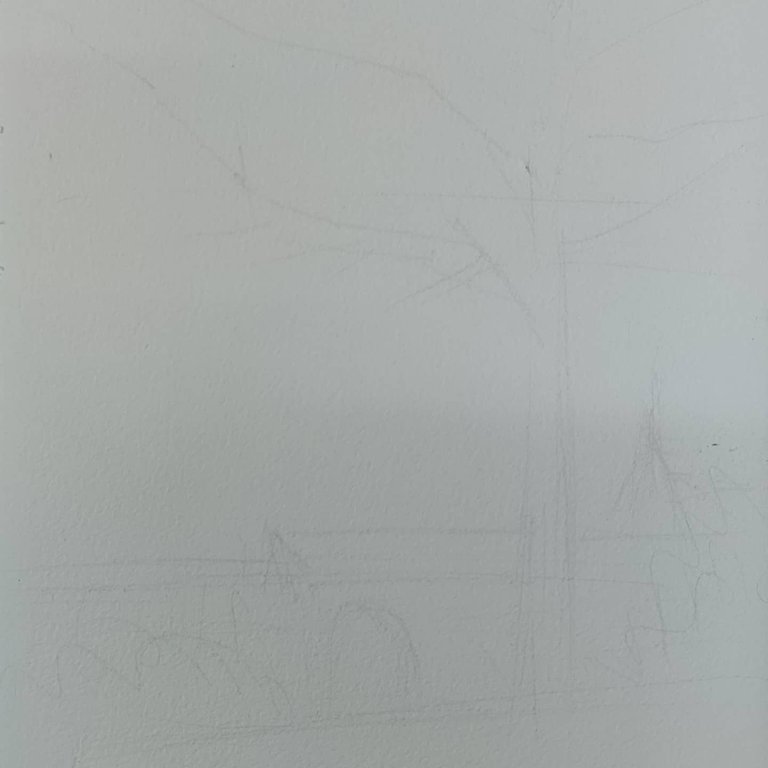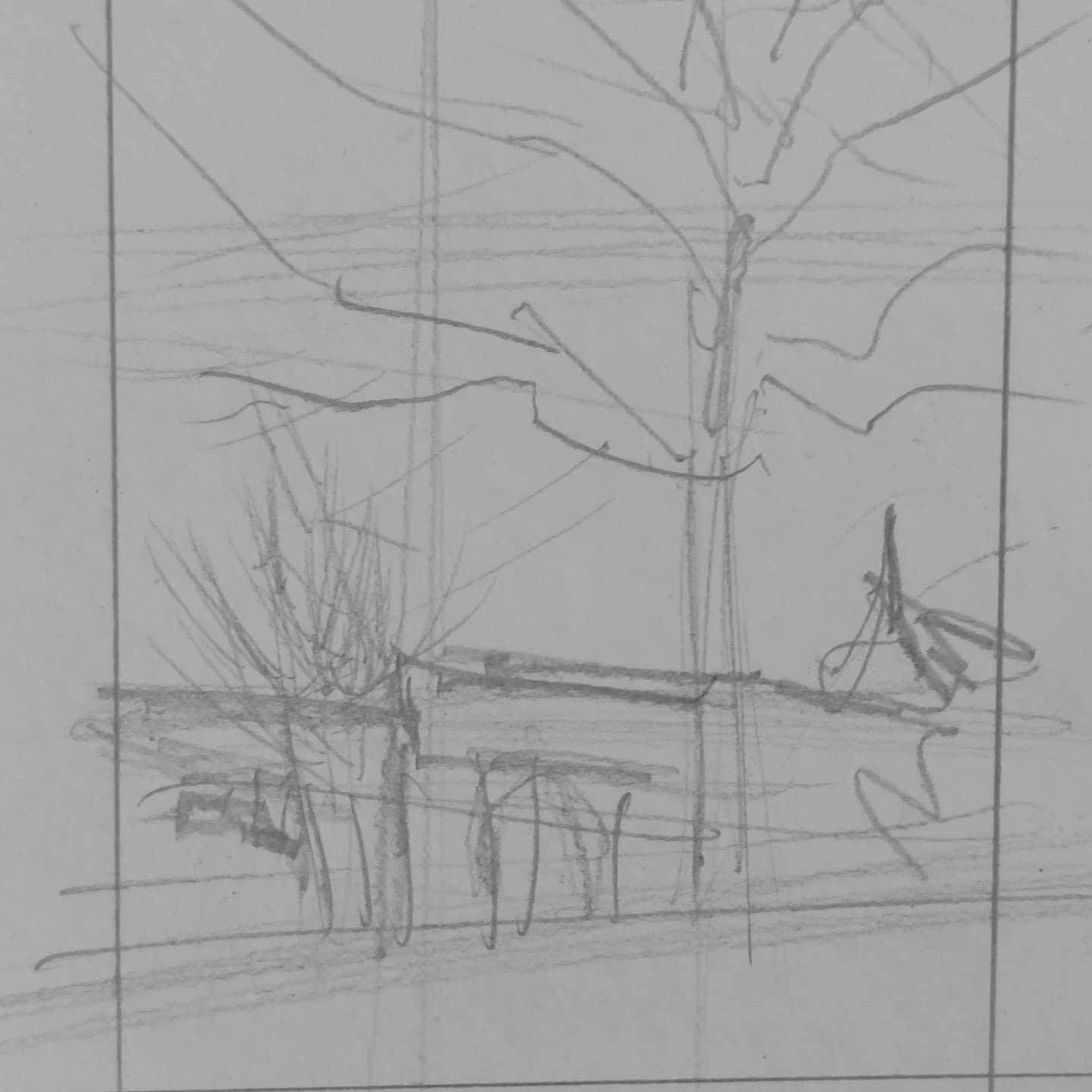 I made a rough paper sketch to study the tree branches mostly. It's one of my weak points. Final Sketch on Watercolor paper was too light to be seen in pic
Process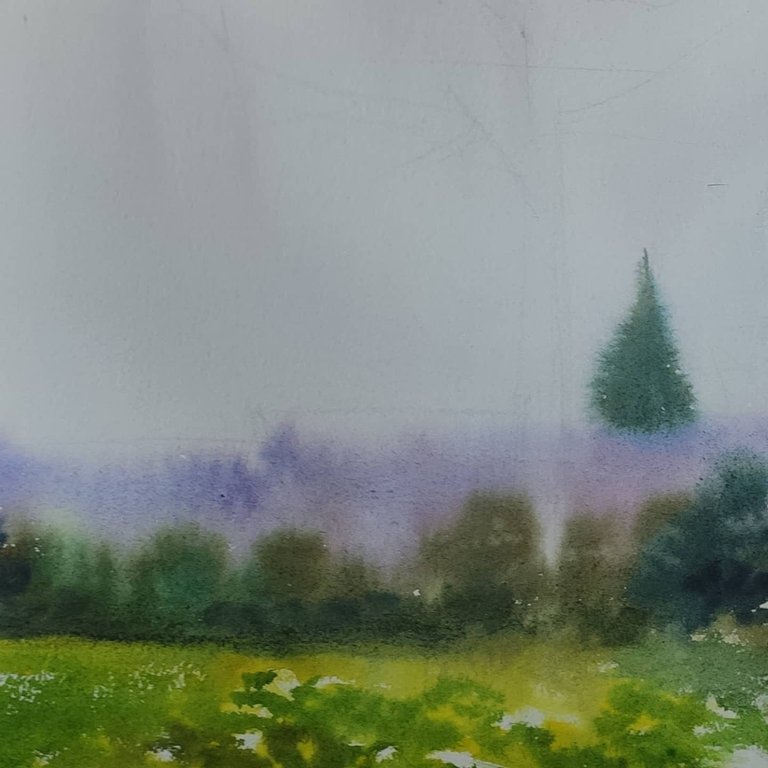 Started painting with full wet on wet.. a mild tone for the sky with blue and Payne's grey .. followed by purple and Sienna and the far green plants using sap green pthalo green and mix of violets and Payne's grey.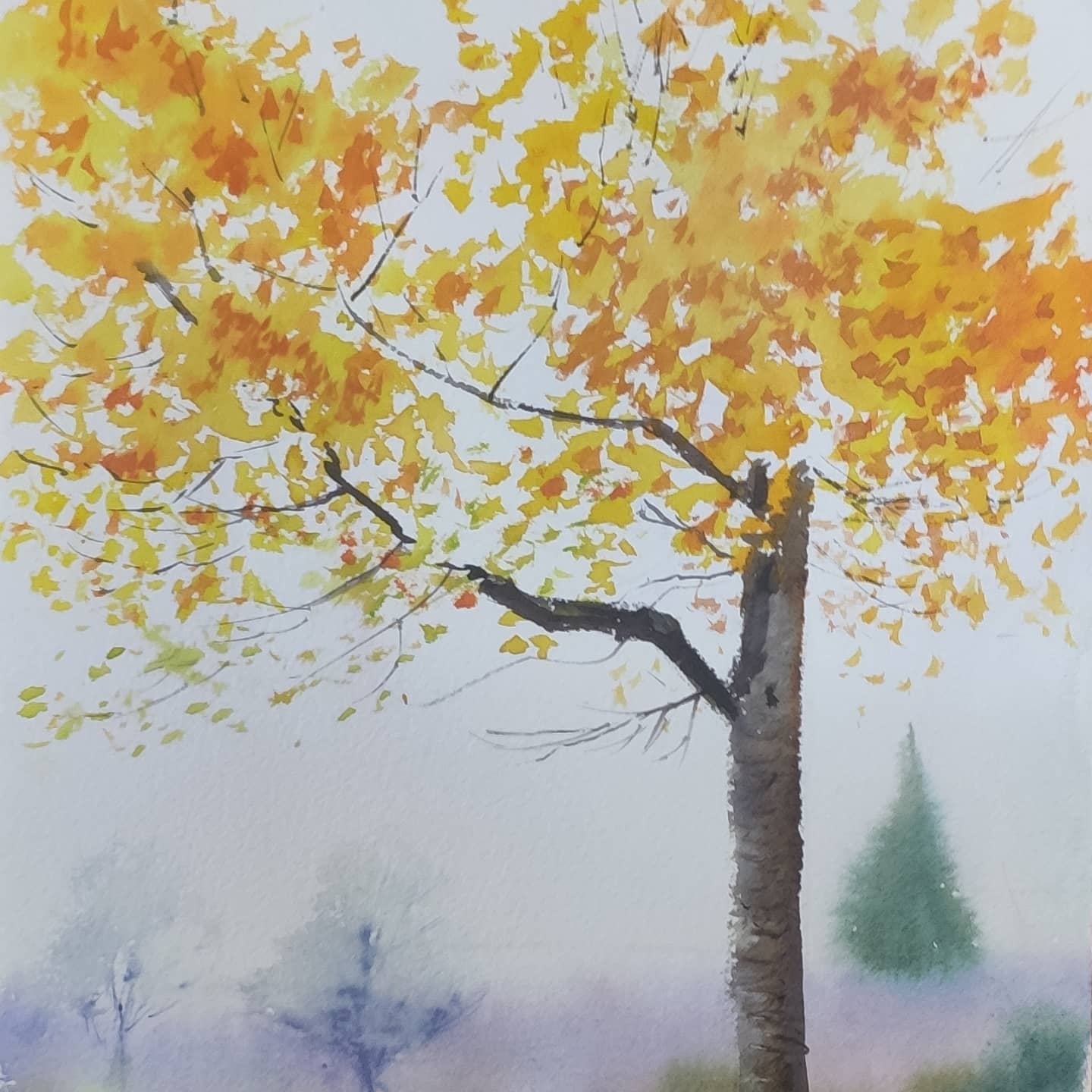 Started to paint the tree when it was ready.
First the yellow leaves and then added oranges and red to it followed by main branches and the trunk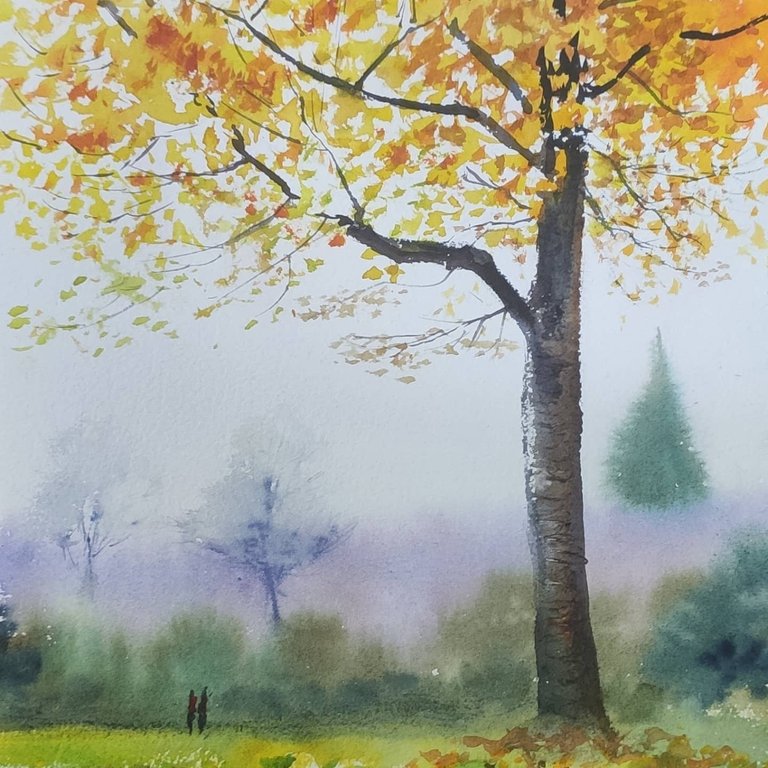 Burnt sienna mixture with violet and Grey's again here for the trunk with few lines made by scrapping the paper when wet
Final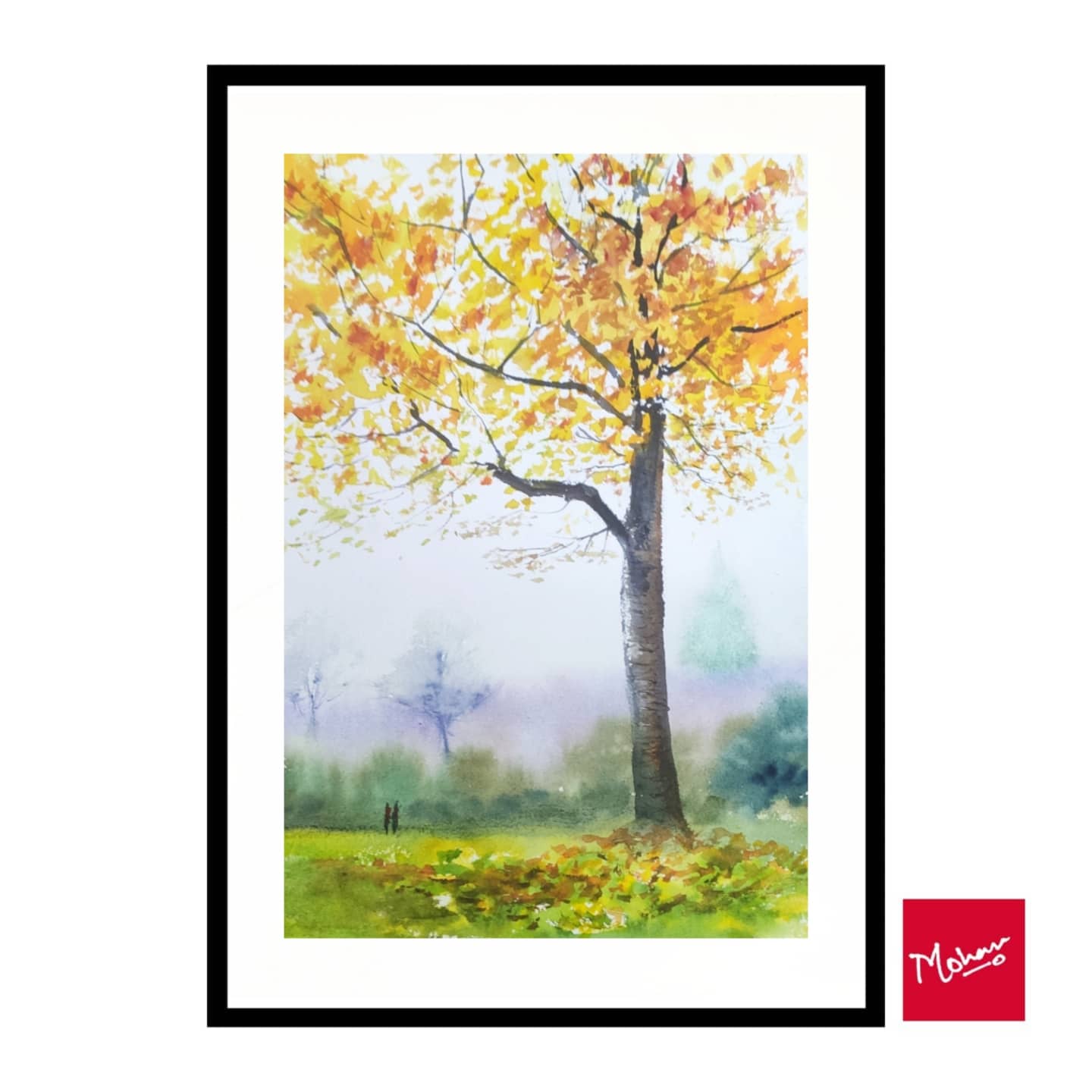 Total time 1hr
Size: 10x14 in 440gsm
Handmade cotton paper
Hope you loved this too 😊