This is my entry for the photo quest of @Qurator with the theme Similarity theme.
It is a very interesting and visually striking subject, it makes you be a little more perceptive, because as I understood it tries to look for similarities between certain things, here I present an example of it, it is the eye of my little silver cat and the shape that a piece has acquired made of wood, the similarity between them is obvious.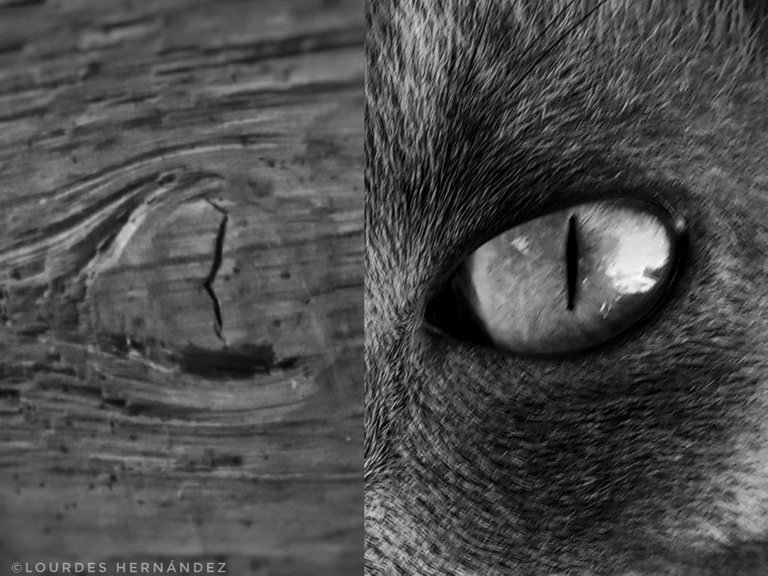 Esta es mi entrada para la busqueda de fotos de @Qurator con el tema Similarity
Es un tema muy interesante y llamativo visualmente, te hace ser un poco mas perceptivo, pues según entendí trata de buscar similitudes entre ciertas cosas, aquí presento un ejemplo de ello, es el ojo de mi pequeño silver y la forma que ha adquirido un trozo de madera, la similitud entre ellos es obvia

In these photographs you can see the similarity in the first on the left a leaf and its veins and my daughter's hairstyle, the similarity is not perfect, it is rather something natural, in the second photograph on the right it is a messy hair and some branches of hay.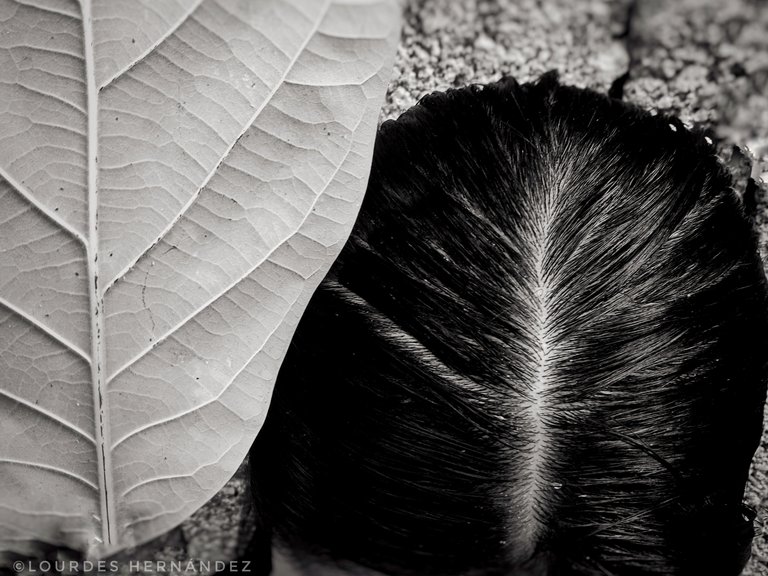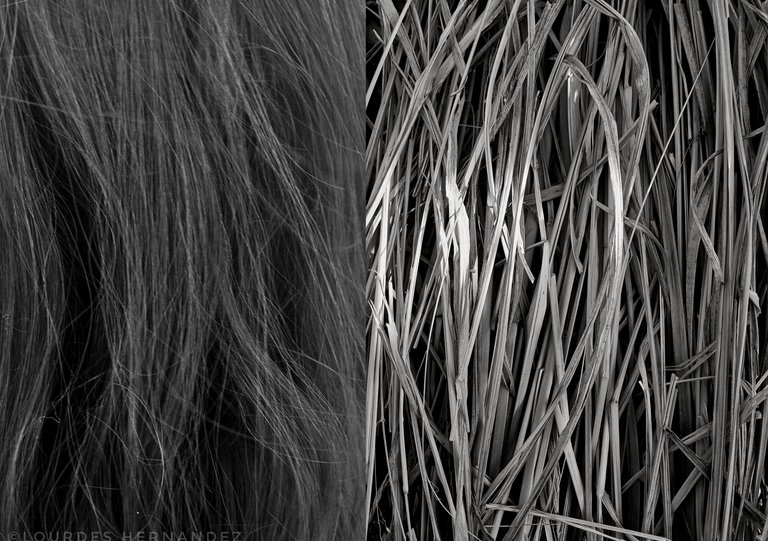 ---
En estas fotografías se puede observar la similitud en la primera a la izquierda una hoja y sus venas y el peinado de mi hija, la similitud no es a perfección es mas bien algo natural, en la segunda fotografía a la derecha es un cabello despeinado y unas ramas de heno.

Looking for similarities, I found a small branch that had been clipped days ago and the pattern that was formed by the rubbing of the cut resembled fingerprints, so I put my finger next to the branch and made the shot, I decided to apply the black & white edition, to enlarge the details, I did tests with the index finger and the thumb to see with which footprints the pattern of the wood most closely resembled.
---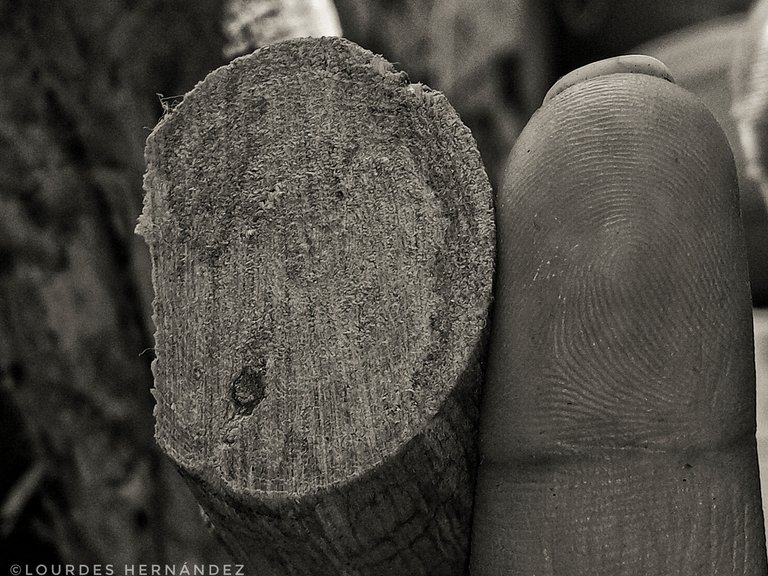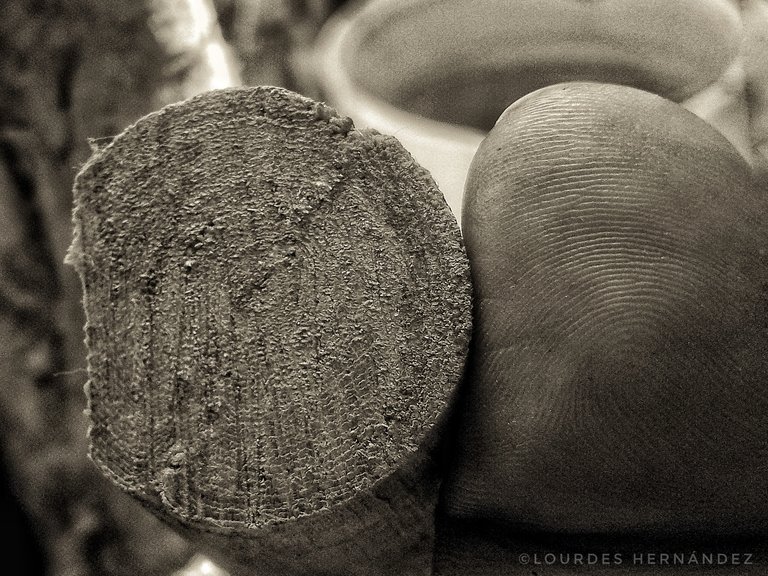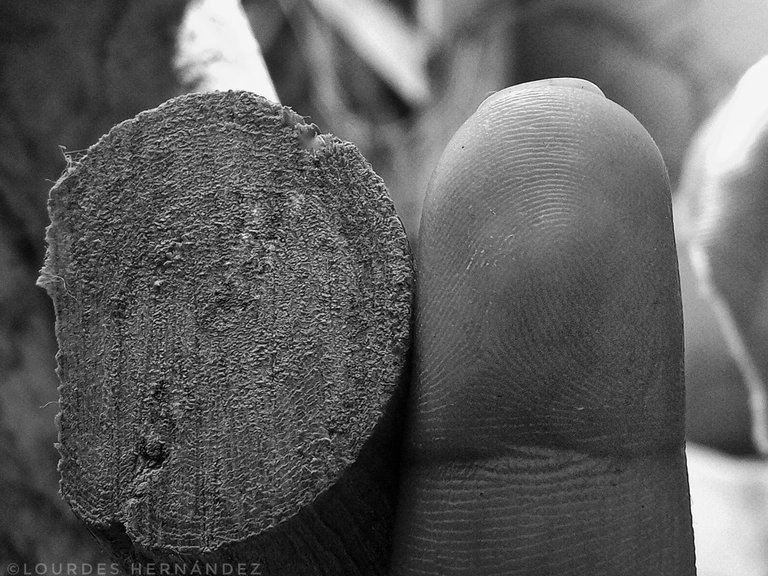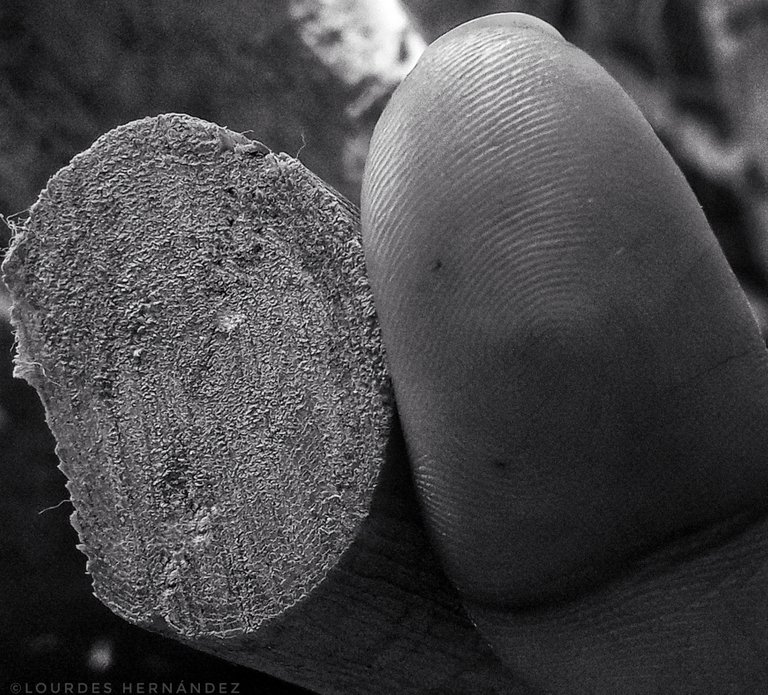 ---
Buscando similitudes encontré una pequeña rama que habia sido recortada días atrás y el patron que se formó por la fricción del corte, asemajaba las marcas de las huellas dactilares, por lo que coloqué el dedo al lado de la rama e hice el tiro, decidí aplicar la edicion en blanco y negro para amplificar los detalles, hice pruebas con el dedo índice y el pulgar para ver con qué huellas se asemejaba más el patrón de la madera.

Trying to find more similarities, I found this small dry leaf, the pattern that its dry veins become more visible and the lines of the palm of the hand create a very similar pattern, a detail that I accentuated thanks to the black and white edition.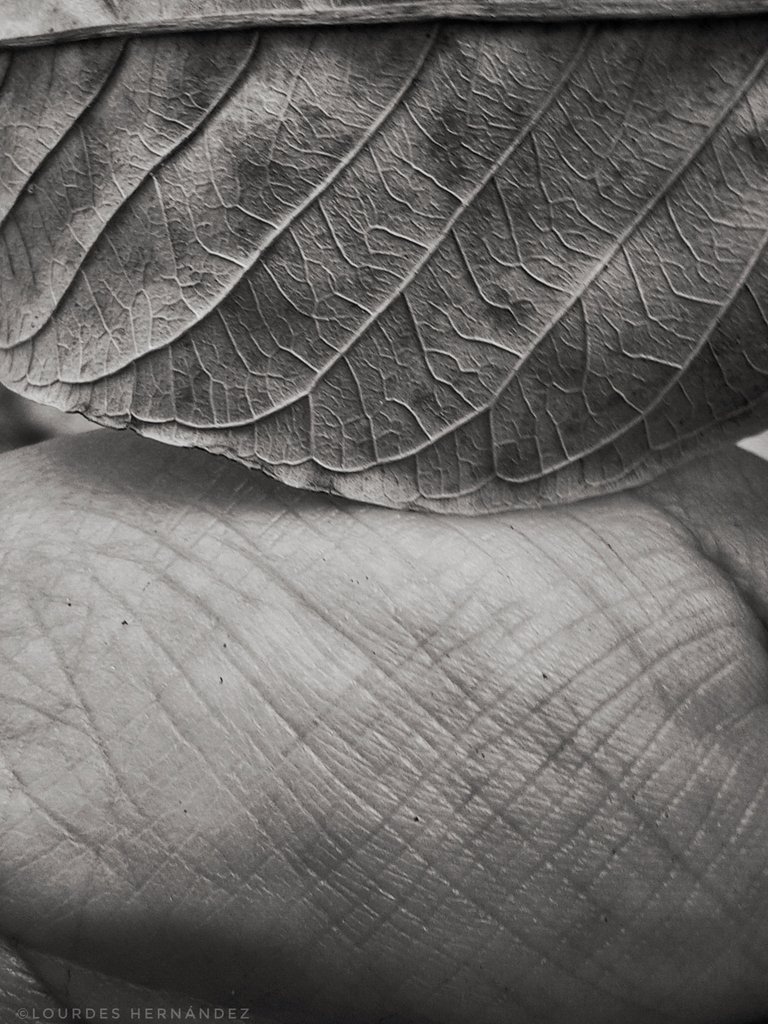 Tratando de buscar más similitudes encontre esta pequeña hoja seca,el patrón que se forman con sus sus venas ya secas, se hacen más visibles y las líneas en la palma de la mano, crean un patrón muy similar, detalle que acentué gracias a la edición en blanco y negro.

---
PHOTOGRAPHS TAKEN BY ME, WITH MY LG Q60
---

---
A PROUD MEMBER OF
Densifying Nature Appreciation (DNA)