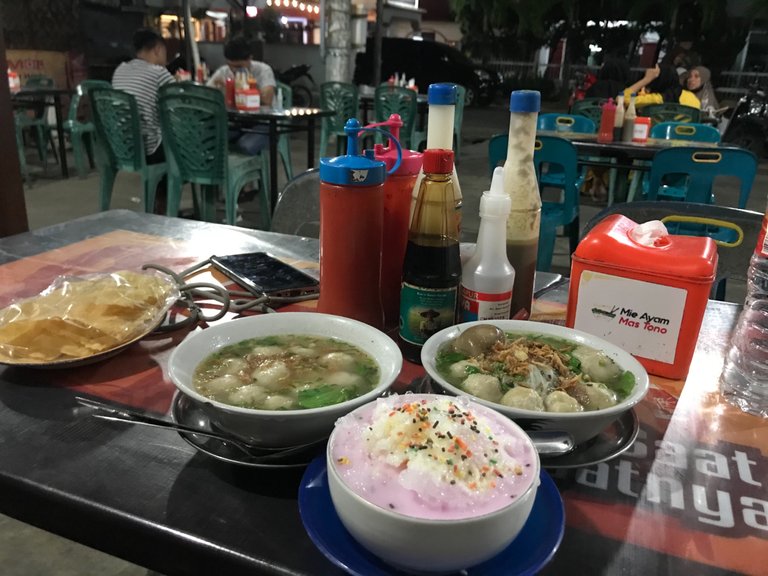 photo by me
Yoo hello my fellow hivers and the whole community. Come back with me Jodi Pamungkas. Thank you for reading and stopping by my previous post. Happy Monday to all of you. For the last few days Ema and I continue to look for meatball culinary delights and in my opinion there are only a few meatball culinary in my city left. Ema and I headed to a place that was quite popular and everyone would know this place. My family and I are also customers at this place for a long time. I hope you always like my culinary post every day. Give the best suggestions for me to do better. Immediately, I looked for a seat at the meatball shop.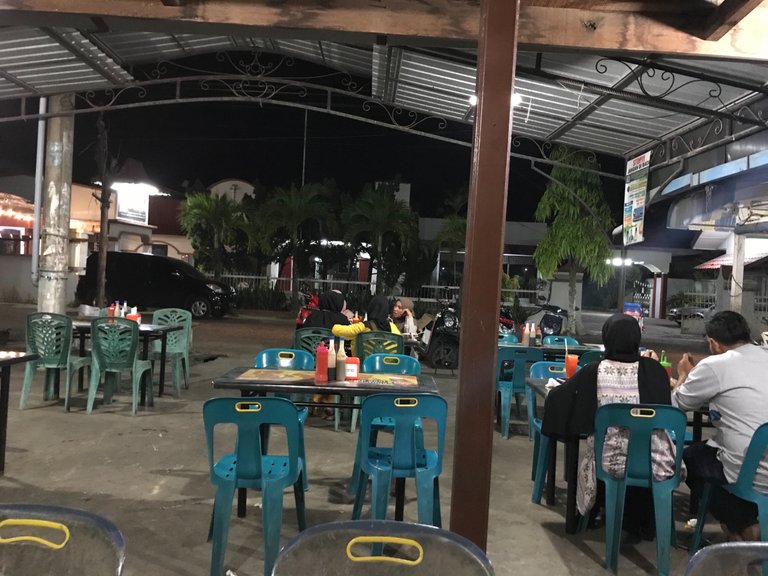 photo by me
Welcome to Mas Tono's meatball shop. This place has been around since I was in middle school class and I used to come and eat together very often with my friends. This place has undergone many changes and this place is increasingly spacious and has many customers. Mas Tono's meatball shop only sells specifically for Bakso and Chicken Noodles and several other drink menus.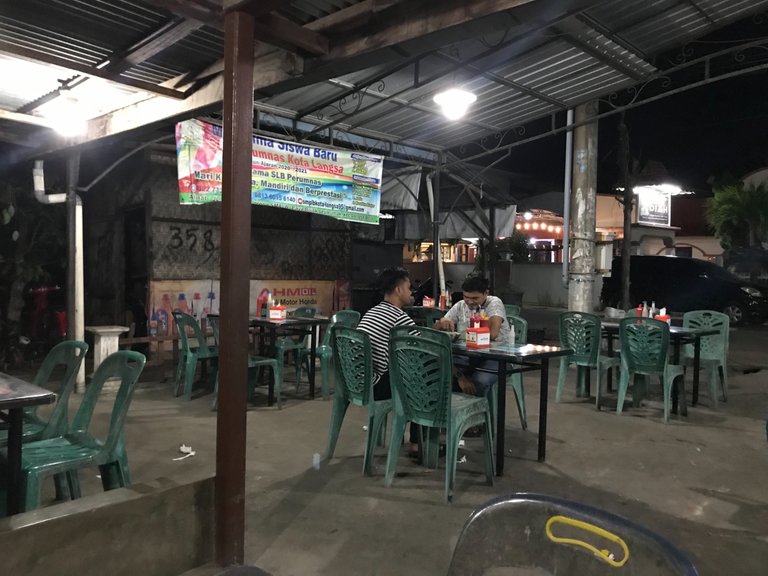 photo by me
The name of this place is taken from the name of the owner of this meatball shop, namely Tono. Tells the story of the history of this place and how it has survived this far. Mas Tono used to be quite difficult and very struggling for this meatball business. I heard a story that this place has its own meatball making place. All the raw materials for meatballs are made here and Mas Tono is now quite successful and can compete with other meatball shops. You can see some teenagers enjoying meatballs in this place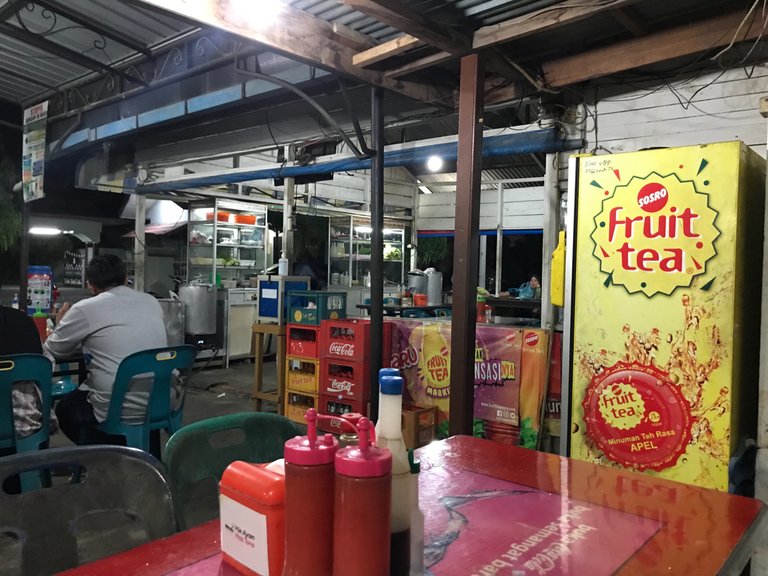 photo by me
Most of the meatball shops do not have a meaningful decoration and indeed they do not attach importance to it. As long as the meatball tastes good. No matter what the circumstances of the place around. All of them still use wood and some use iron and aluminum. as usual When I sat down the waiter gave me a menu and I immediately ordered my favorite menu in this place.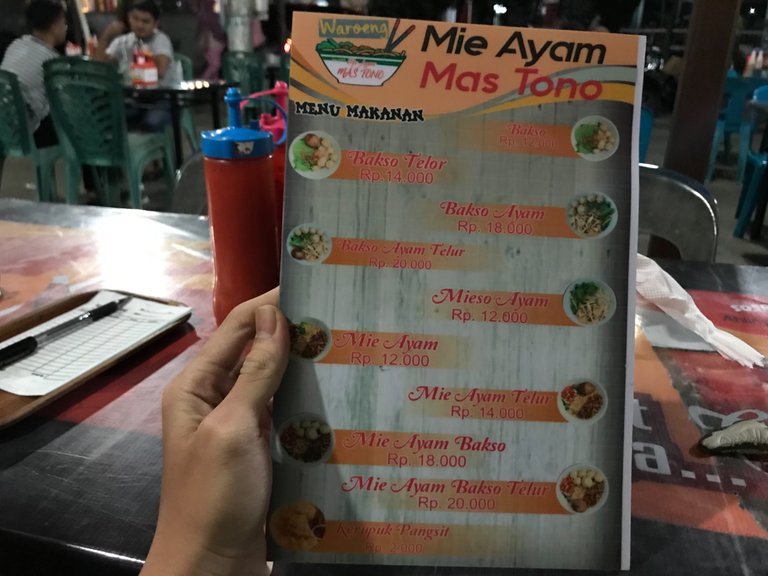 photo by me
Now I am holding the menu for this meatball shop. On the front there is a menu of foods that are most often ordered by people. The most dominating food in this place is Chicken Noodle and meatballs, only 3 mixtures. The first is regular meatballs, egg meatballs and chicken meatballs. Because I haven't eaten in this place for quite a while. I ordered the food menu that I used to eat quite often, namely chicken meatball noodles and Ema as usual, only empty meatballs.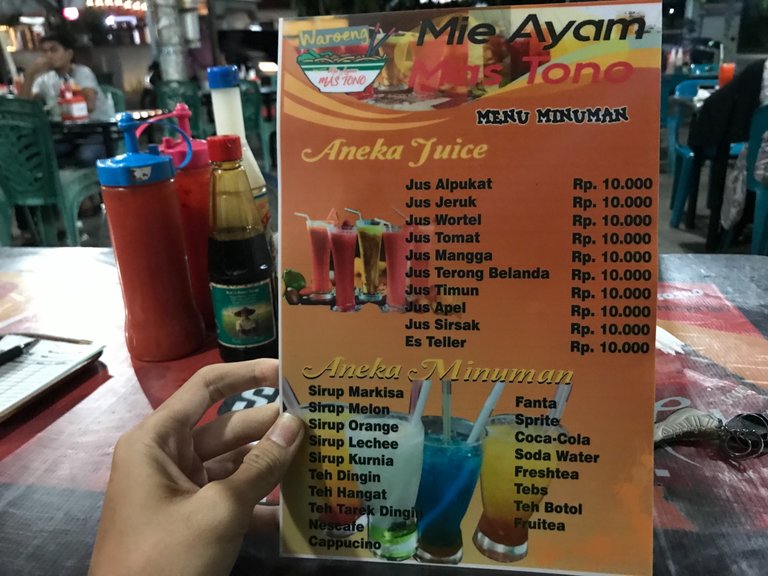 photo by me
Well, the drink menu in this place is a little cheaper than other places. Why can I say that? Because in this place they sell a variety of fruit juices at prices that are quite far from other places. Apart from various juices, this place also sells various kinds of drinks such as syrup, tea and packaged drinks. I ordered an Es Teller drink and Ema only mineral water. After I ordered the food and drink menu. I have to wait about a few minutes.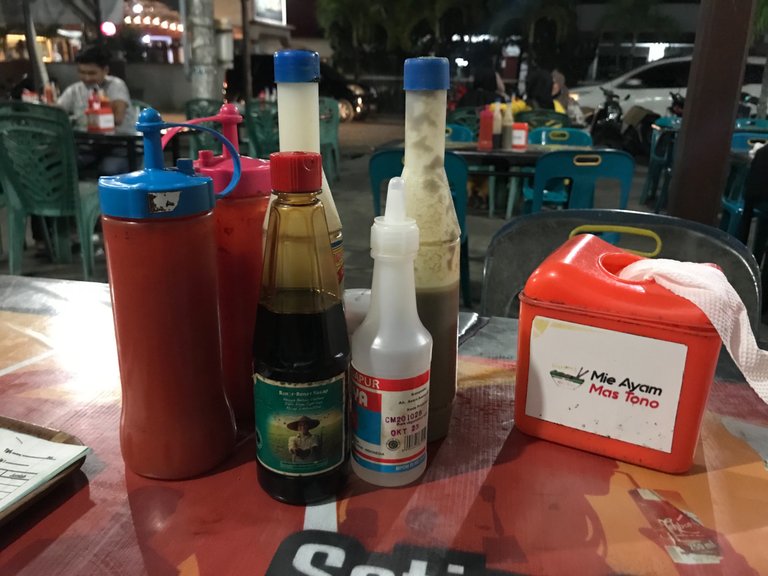 photo by me
As usual, they also provide essential spices to enjoy meatballs or chicken noodles. Well, all meatball places provide it all. But every place has a different brand and taste. One of the most influential ones is sweet soy sauce, green chilies and sauces. These three are the most important seasonings before eating meatballs or chicken noodles.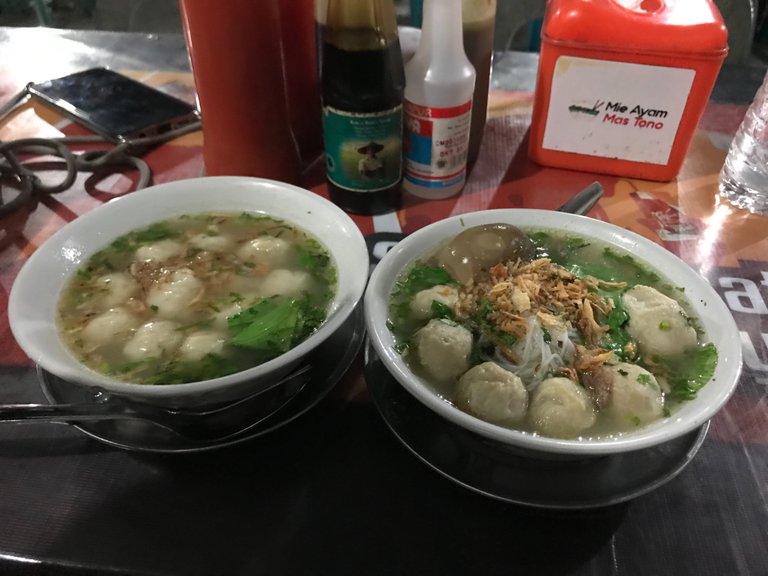 photo by me
Finally, after several 5 minutes of waiting, both orders had arrived. Honestly, the service here is super fast and this is the first time my order has arrived in 5 minutes. Looks like my chicken noodles are quite different from before. They provide lots of meatballs and also vegetables. Without lingering, I immediately gave the spices and immediately ate. It turned out that the taste didn't change and I really enjoyed it. I will give a score of 8/10 for the taste of this meatball chicken noodle.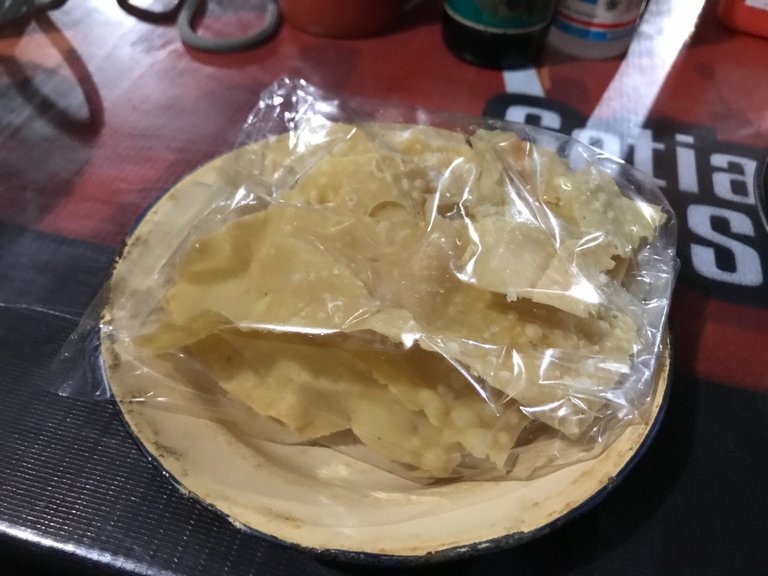 photo by me
Well, the most interesting thing and what I like the most about this place is that they provide dumpling crackers for visitors who order chicken noodles. Dumpling crackers are my favorite food when eating chicken noodles. They will give 2 packs of dumpling crackers and then mix the dumpling crackers into the chicken noodles.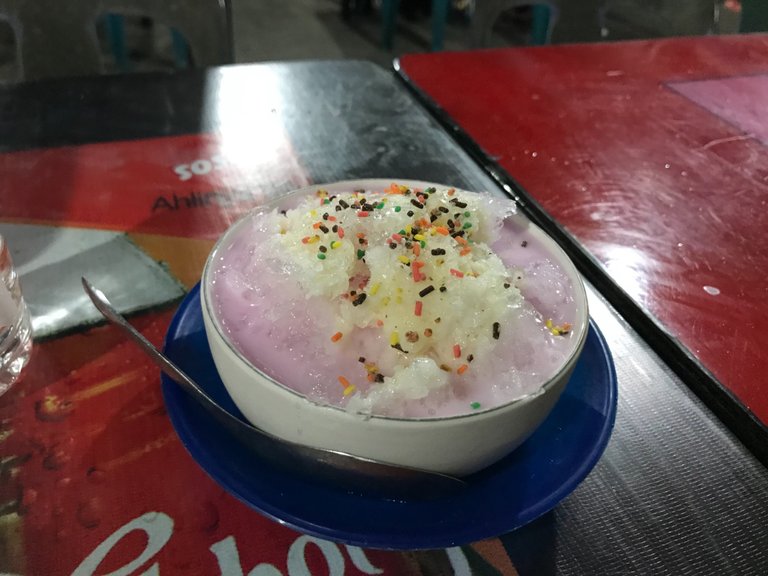 photo by me
The last menu to arrive is Es Teler. What's in this Es Teler? They put a lot of fruit in it, milk and so on. The taste of Es Teler is really very fresh and I have been wanting Es Teler since last week. All I have to pay is about 4 $ in total and I am really very full. Thank you to those of you who have read and stopped in my post today. Give your advice and support. See you in the next post.