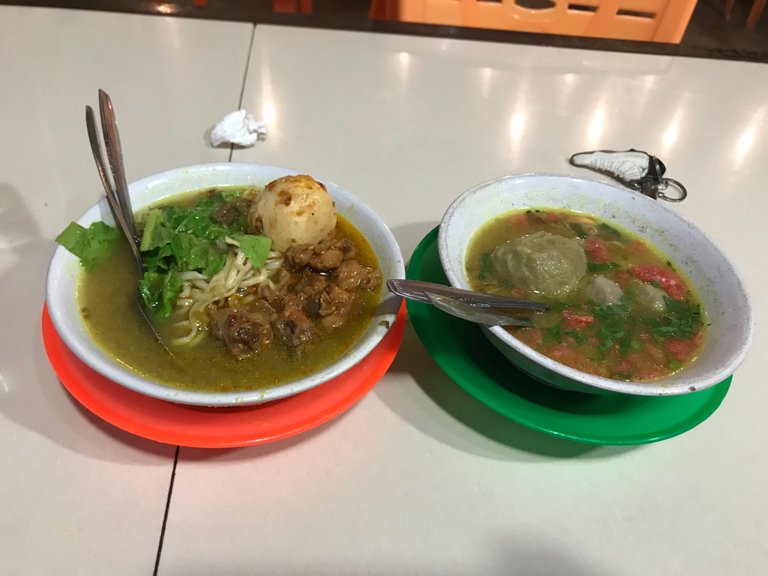 photo by me
Yooo hello my fellow hivers and the whole community. Come back with me Jodi Pamungkas. Happy Sunday to all of you. What are you doing this Sunday? How about the holy month of Ramadan so far? Hopefully you will always be given health. Thank you for reading my previous post about Dirgantara Ramen. Today, Ema and I are looking for other meatball culinary delights in the city of Langsa. I got a recommendation from one of my friends named Andre. He said the meatballs in the place were completely different and had distinctive features. Me and Ema then headed straight to that location. Is it true what my friend said? I hope so hahaha.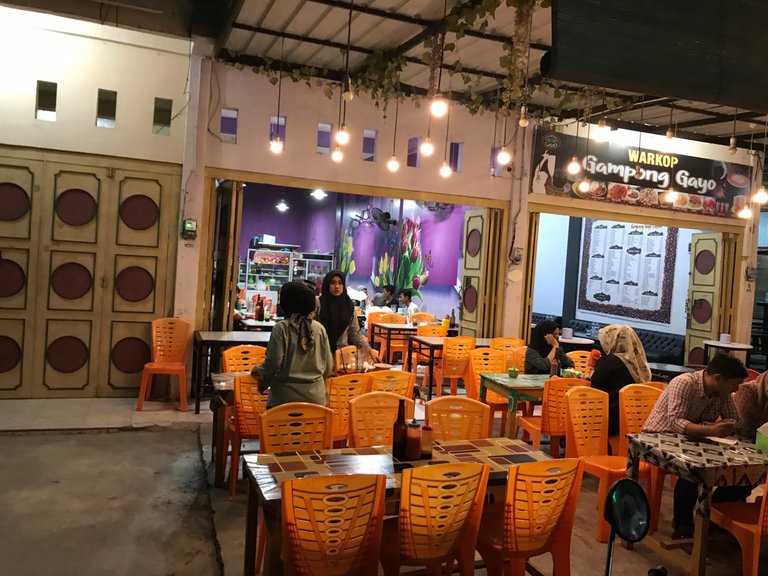 photo by me
Welcome to Kampung Restuku Culinary. This place doesn't only sell meatball menu. But it has other types of food. The location of this place is not too far from the city and only takes 4 minutes to get to this place. You can see that this place already has several people eating or waiting for the food menu to arrive. Ema and I immediately looked for a suitable seat to take some pictures.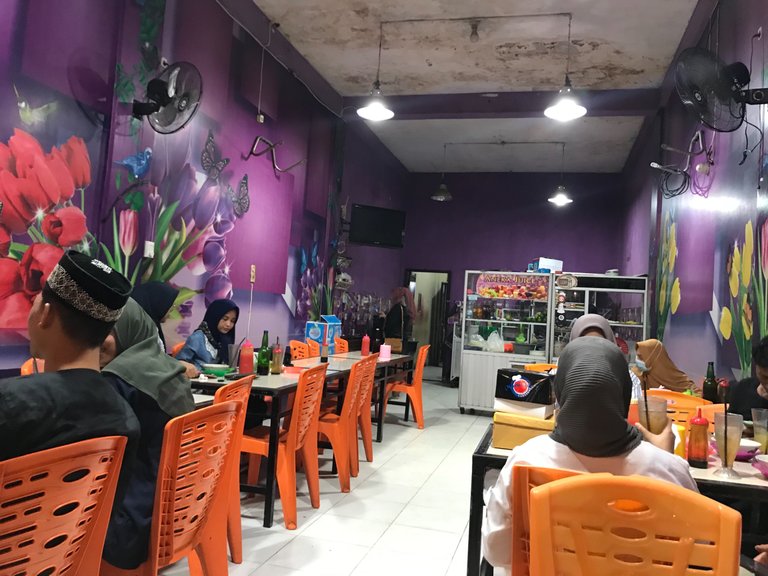 photo by me
I took the front seat so it was easy for me to take some pictures around this place. It's not like my expectations. This place only has 1 building and in my opinion it is quite narrow. For decoration, this place is very simple and only uses wallpaper on the wall. Some visitors don't care about that and keep looking for the taste of food in this place. Honestly, my experience of coming to this place was very happy and well received. The service at this place is not too bad either. I would give this place a 7/10.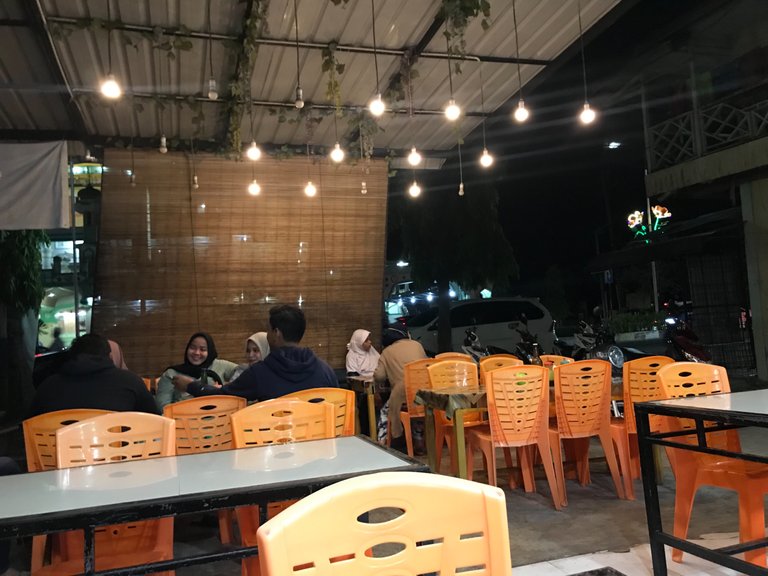 photo by me
After a few minutes I sat down. Finally, one waiter delivered the food and beverage menu along with paper and pens. Why don't they respond quickly when I sit down? Because the menu book in this place is very limited and is still in use by other visitors. I totally understand that and it's okay with me. Now let's see what menus are provided in this place.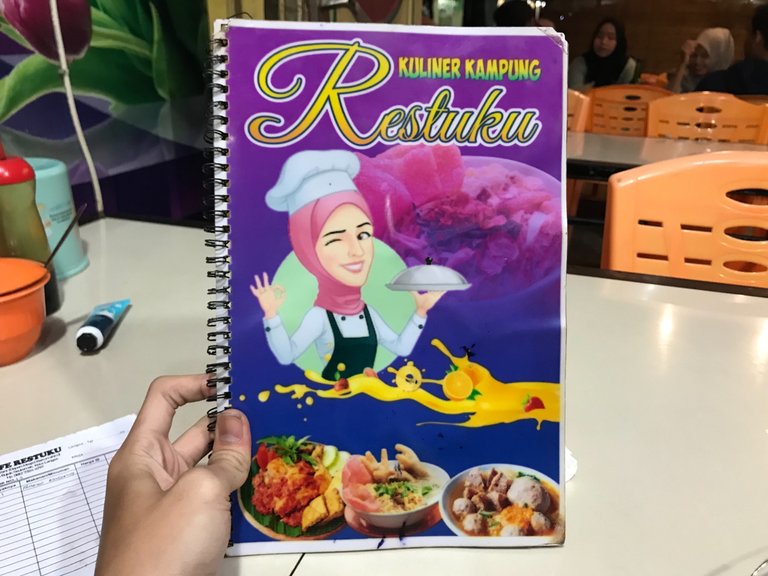 photo by me
Well, the photo above is the front view of the menu book in this place. When it comes to design. This place has a pretty good menu book with a picture of a woman on the front and some food. With the words Restuku Village Culinary and plum colors.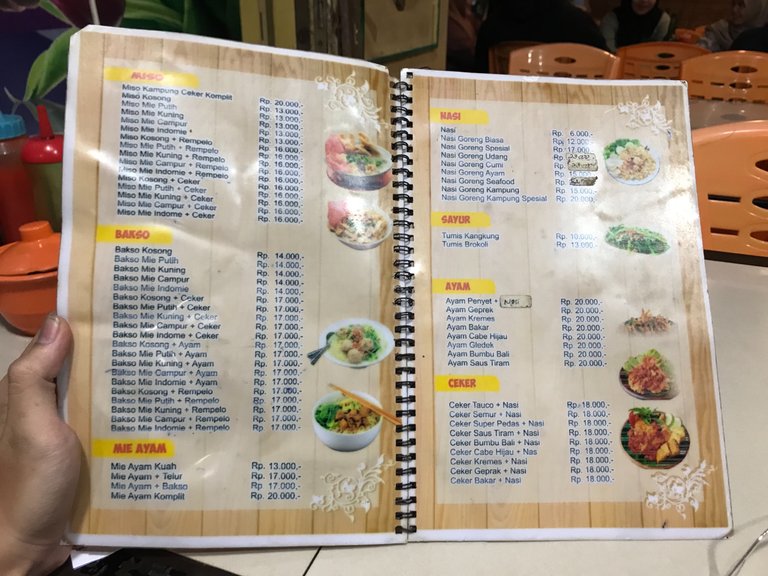 photo by me
Now I open the first page of this menu book. You can see there are 7 different types of food. First, namely Mieso, meatballs, chicken noodles, various types of rice, vegetables, various chickens and claws. Everything varies with different mixes. For the price, everything varies depending on what you want to mix. Honestly, all the prices are not too expensive and suitable for all people. Well, I ordered the chicken noodle menu with eggs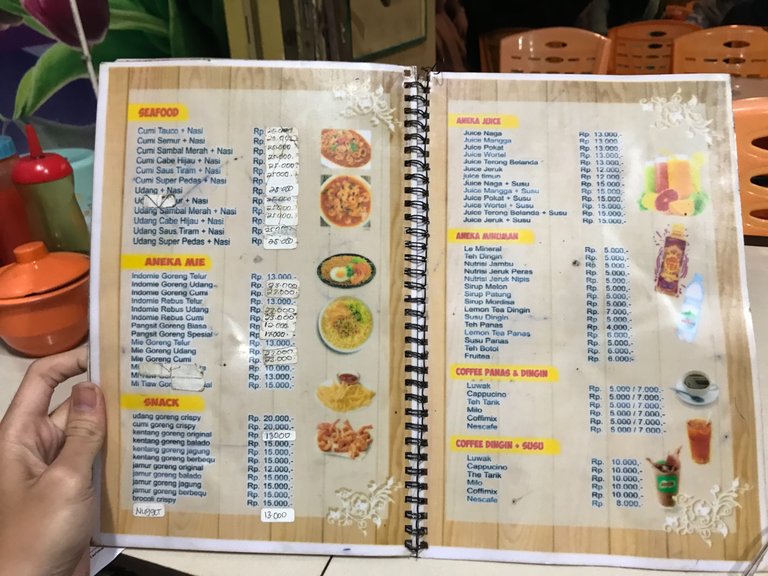 photo by me
On the second page there are also several types of food menus and mostly drink menus. On the left, there are 3 types of food left from the previous page. First, various seafood, various noodles and snacks. The right side there are 4 different types of drinks. First, various fruit juices, packaged drinks, various types of hot & cold coffee and finally milk. For the drink menu I ordered warm tea and ema too.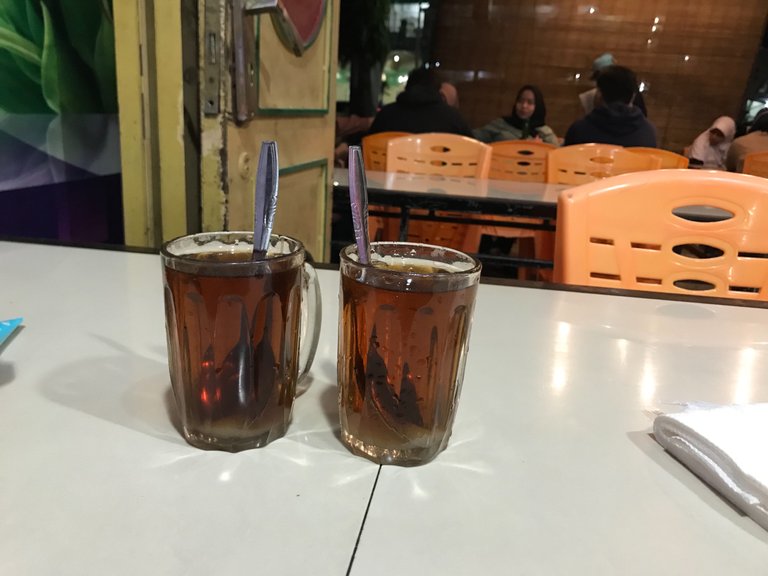 photo by me
After waiting a few minutes finally both my drink menu and Ema arrived. Since I was not well, I ordered hot tea just so it wouldn't get worse. Because usually I drink cold tea quite often. We both have a fever and we should avoid drinks that use ice.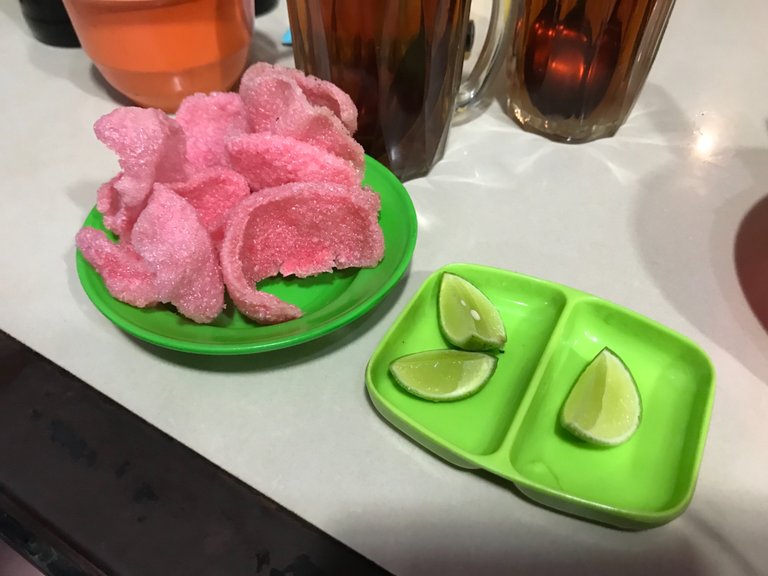 photo by me
Not long after my hot tea arrived. Furthermore, my first course of food has also arrived. I took pictures one by one. They gave 3 limes to make the meatball soup fresher and they also gave a bowl of red crackers.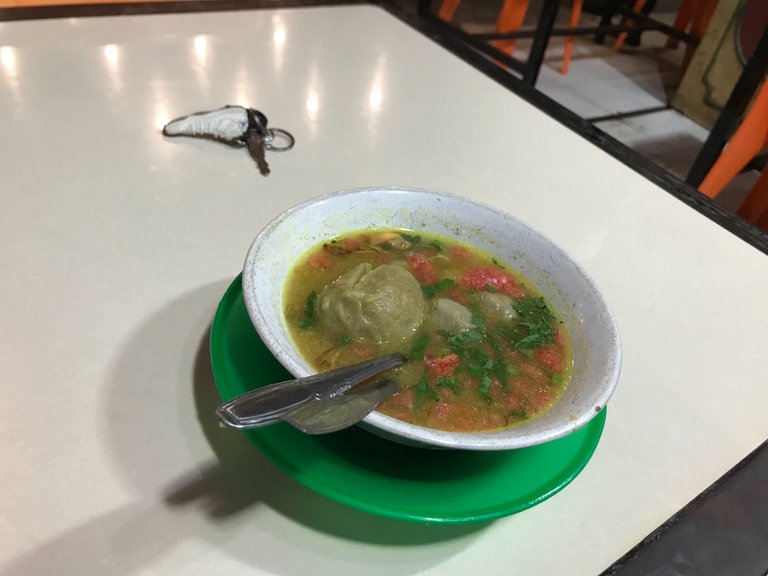 photo by me
Again and again. Ema orders a menu that you see quite often in my every post when you are at a meatball place. Yes, an empty meatball with a few pieces of soup leaves, then Ema mixes a lot of green chilies, sweet soy sauce and vinegar. There is 1 jumbo-sized meatball and several small meatballs. I don't want to get rid of my curiosity. Just go to my menu.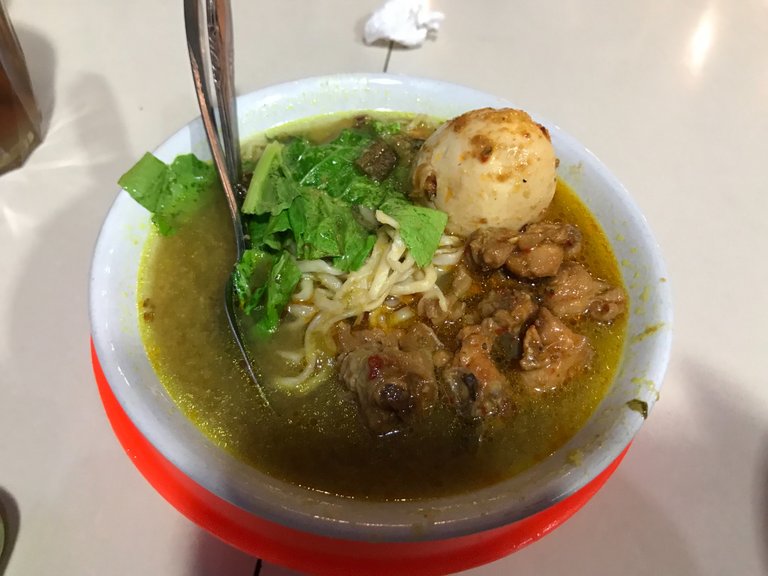 photo by me
Now, I will explain my Chicken Noodle. It is true what my friend Andre said. The texture of the chicken noodle soup is completely different. I think they mix the sauce with curry. There is 1 boiled egg, pieces of mustard greens and lots of chicken that has been cut into pieces. I immediately tasted my chicken noodles. Honestly I really enjoyed every bite and the chicken was really very tender. Ema and I really enjoyed the menu in this place. I give it a 9/10 for the taste of this chicken noodle. When finished I headed to the cashier to pay my bill. The total for all that must be paid is about 4 $ only. Thank you to those of you who have read and stopped in my post today. Give your advice and support. See you in my next culinary post.