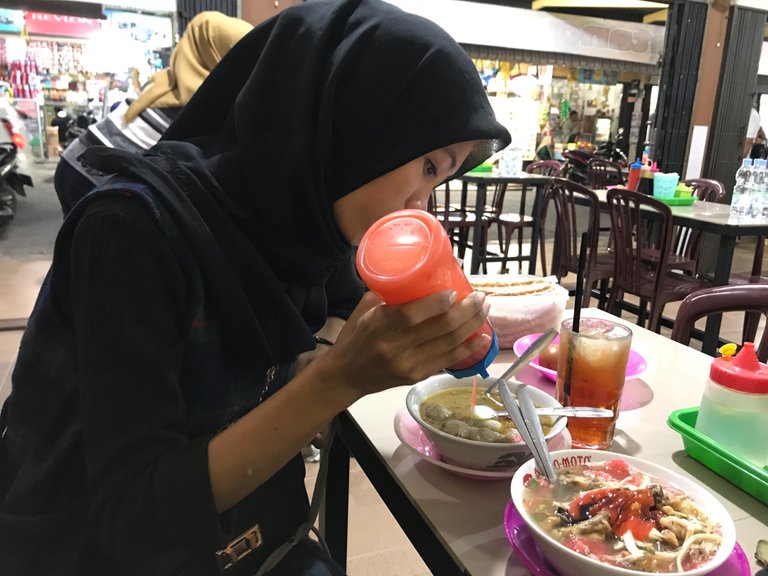 photo by me
Yoooo hello my fellow hivers and the whole community. Come back with me Jodi Pamungkas. Thank you to those of you who have read and stopped in the previous post about coffee shops as well as burger shops. It doesn't feel like the day of victory will come soon and the holy month of Ramadan will end soon. Hopefully we can be reunited in the holy month of Ramadan next year. Today Ema and I visited the legendary meatball shop and it has been around since 1989. This meatball shop is located in the middle of the city and it is not too difficult to find this meatball shop. Around 9 pm I immediately rushed to the location.
photo by me
Welcome to the Bakso Cinta Alam shop. Open from 1989 and has undergone several renovations. Honestly, this is my first time to this meatball shop. Ema shared her experience of eating meatballs in this place when she was a child with friends. Who recommended this meatball culinary? There was one of Ema's friends who recommended this place and Ema immediately told me that there was a legendary meatball shop that I had never been to. When I got to this place. I immediately asked one of the waiters for permission to take some pictures.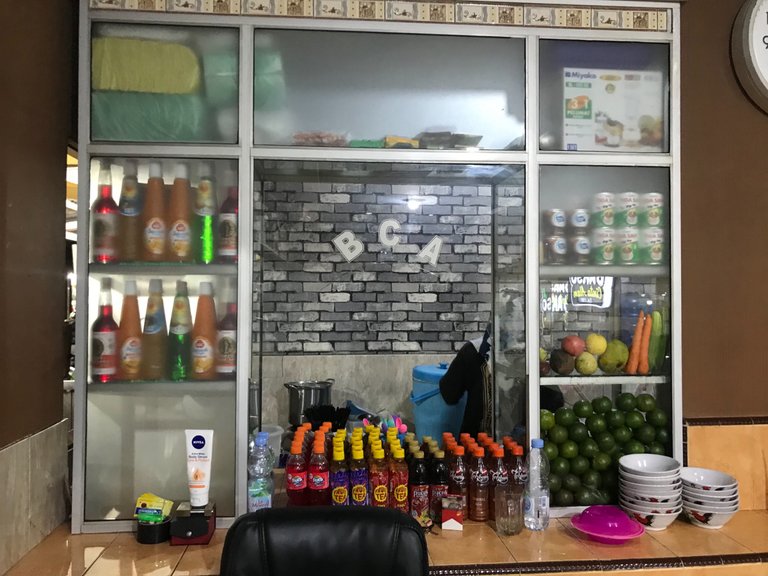 photo by me
The photo above is where the waiter makes drink menus for visitors. There are lots of drink menus. One of them is syrup with various flavors, tea and juice. This bakso shop was shortened to BCA (Bakso Cinta Alam) and everything was pretty well organized.
photo by me
Well, the man in the photo is the owner of this meatball shop. The man immediately mixes meatballs or dumplings for visitors. Everything looks very clean. I couldn't take many pictures of the area because of the privacy for the meatball shop. I will now take my seat at the back.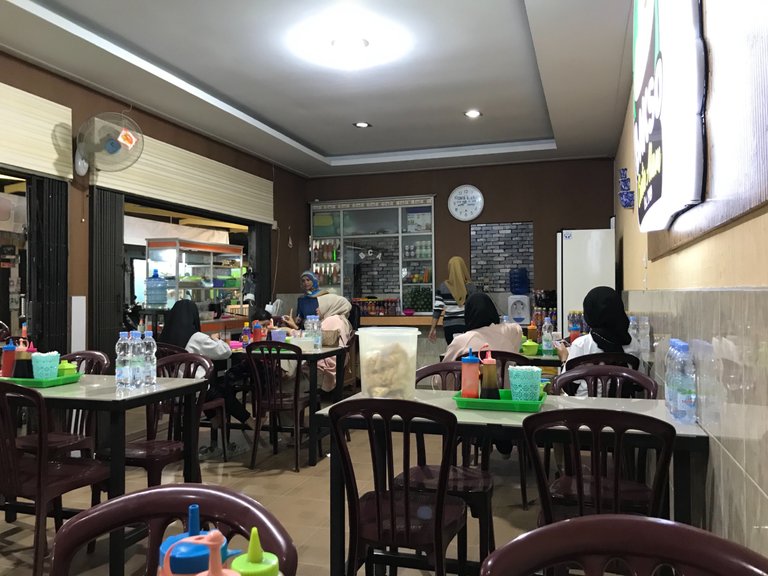 photo by me
My first impression of coming to this meatball shop was pretty good. All visitors seem to really enjoy the meatballs in this place. Every table is always cleaned first. Nice decorations and not boring. I'm quite comfortable sitting here. The service here is also very friendly. After I sat down I was immediately given food and drink menus. Let's see what menus are provided at this meatball shop.
photo by me
There are 18 different food menus. This place does not only sell meatballs. There are 3 menus that are slightly different and do not fall into the meatball category. The first is Meat Soup, Ribs and Bone Marrow Soup. Apart from the three menus, all of them are meatballs with various mixtures. Like meatballs mixed with liver, chicken, eggs and complete. I ordered Chicken Noodles and Ema only ordered empty meatballs mixed with chicken slices.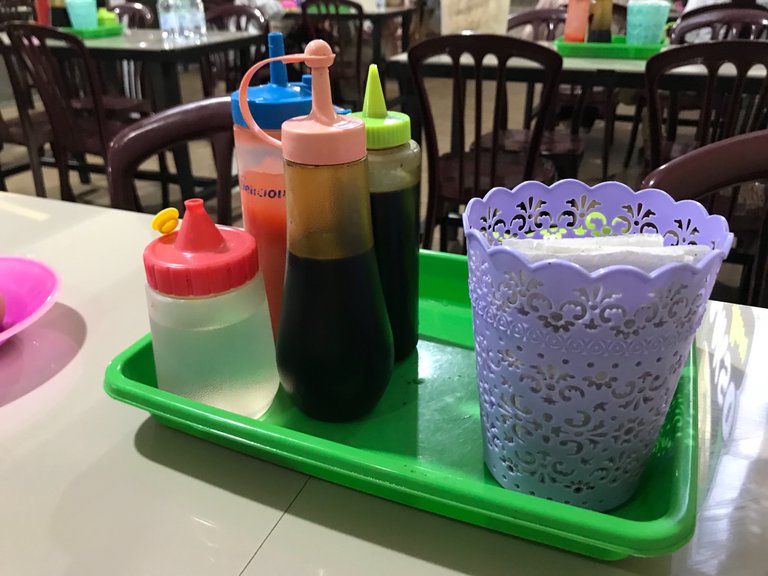 photo by me
They also provide tissue for after meals, sweet soy sauce, sweet soy sauce, vinegar and most importantly chili sauce. All of this equipment is really needed for the meaning of meatballs. Because without the equipment. Meatballs will taste bland and not good to eat hahahaha.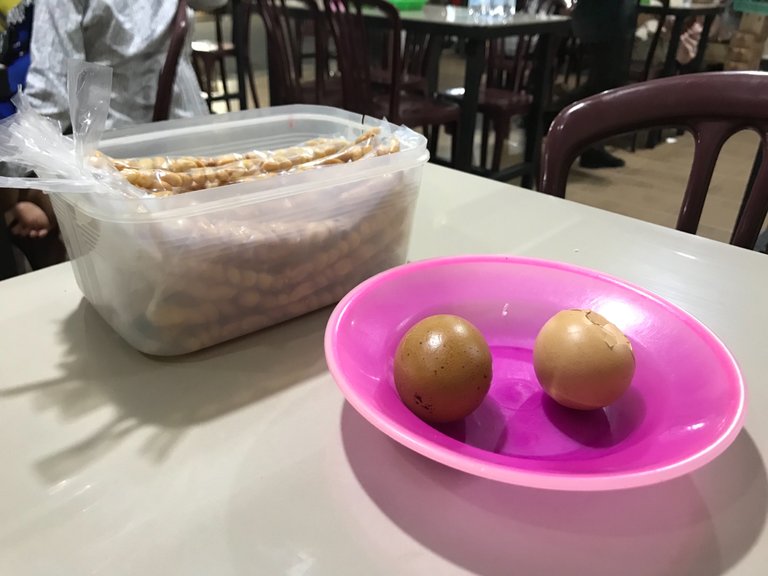 photo by me
In addition, this meatball shop also provides boiled eggs for visitors who want to eat together with meatballs or other food menus. The most important thing is peanuts. Ema really likes to eat meatballs using nuts. For ema peanuts can increase appetite for meatballs.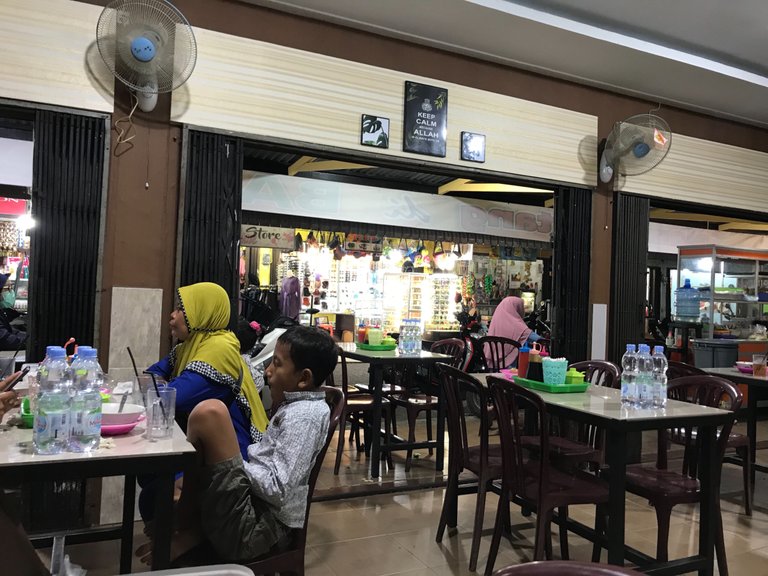 photo by me
Everyone looks really enjoying themselves, there are several families who come to just eat meatballs while gathering. The first reason this meatball shop may survive is price. Honestly, the price of meatballs in this place is quite cheap and can be enjoyed for various groups. No wonder this meatball shop is quite popular and the most legendary in my city.
photo by me
About 15 tables have been prepared for visitors. During my time at this place, there were a number of visitors who came to eat and leave. I think this place is one of the successful and struggling meatball shops from 1989 until now. I can't wait to try the taste of the meatball at this place.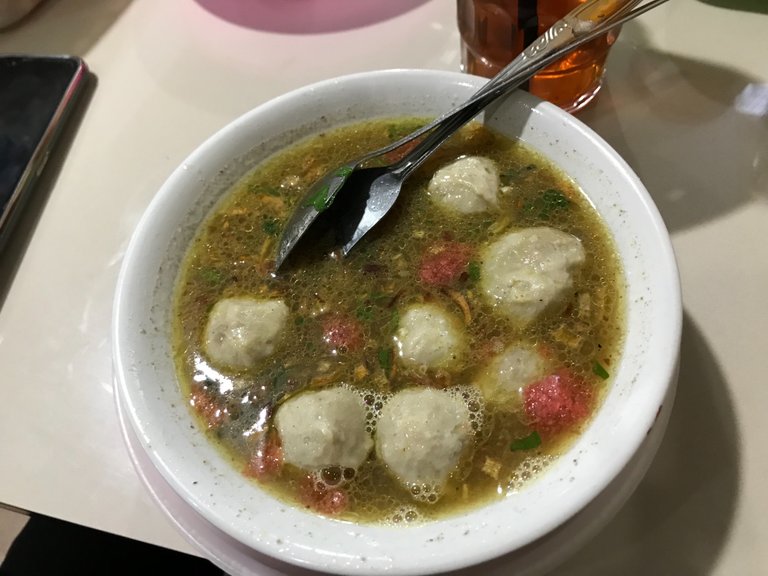 photo by me
After a few minutes I waited and talked about this meatball shop. Finally, Ema's empty meatball bowl arrived. I immediately ate 1 of Ema's meatball. Honestly, the taste of the meatballs is very soft and delicious. The meatball sauce mixed with chilies and soy sauce is absolutely perfect. I will give a value of 7/10 for Ema's empty meatball menu. Now I will try my own Chicken Noodle.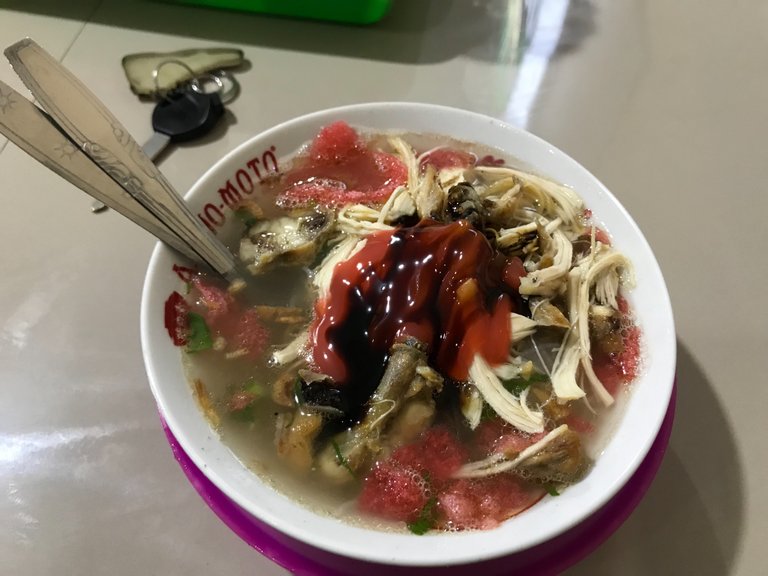 photo by me
Now, it's my turn to try my Chicken Noodle menu. In 1 bowl of Chicken Noodle, there are lots of chicken pieces and bones. In addition, they also provide mixed yellow and white noodles. After I ate this Chicken Noodle menu. Everything was perfect with the delicious chicken flavor and the sauce that wasn't too thick. After me and ema finished it all I went to the cashier and paid all my bills. Total everything I have to pay around 4 $ and I am very satisfied with this legendary meatball shop. Thank you to those of you who have read and stopped in my post today. Give your advice and support. See you in my next daily post with Ema.