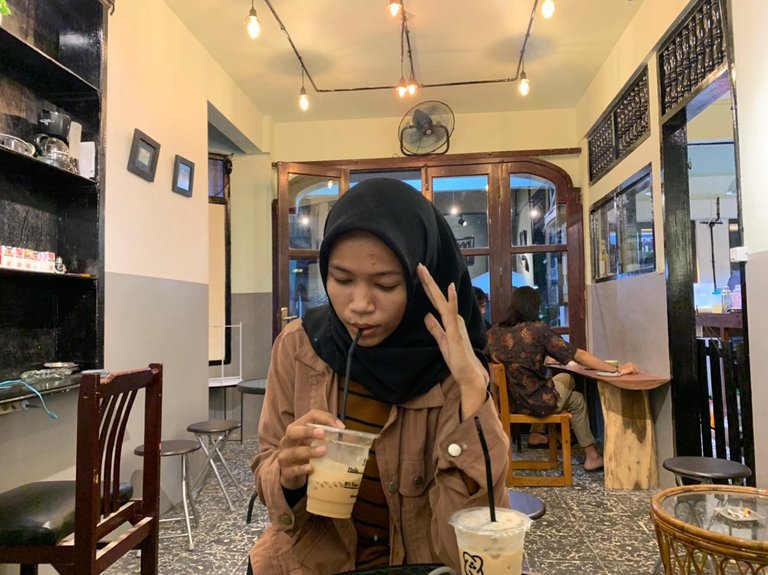 photo by me
Yooo hello my fellow hivers and the whole community. Back again with me Jodi Pamungkas and Ema. Thank you for reading my previous post. Today I returned to one of the new coffee shops in Langsa city. I got this information from a friend of mine. There is a coffee shop with a minimalist and simple concept. Without lingering. Ema and I went straight to the place. Around 9 pm I arrived at that location. It was not too far from my house. I didn't realize there was a new coffee shop hahaha.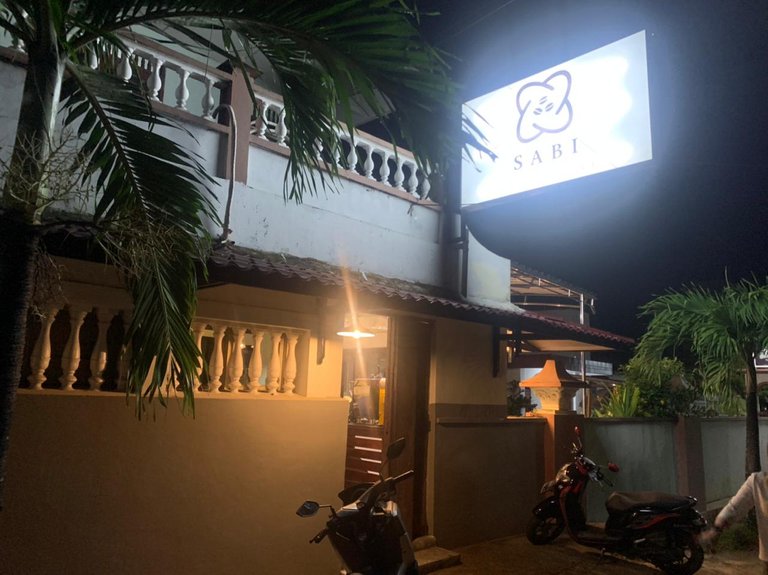 photo by me
Welcome to the Sabi coffee shop. This coffee shop is very minimalist and small. The owner of this coffee shop seems too pushy to open a coffee shop. But business is business. According to what I know. This coffee shop has the same barista as the Sui coffee shop that I posted on the hive a few months ago. The photo above is the front view of the coffee shop. This coffee shop has 2 different entrances. One from the side and the second entered through the inn's gate.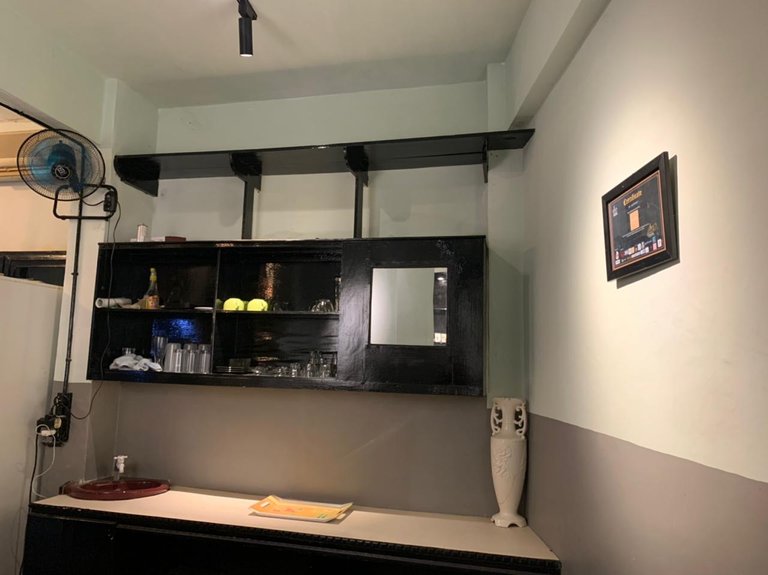 photo by me
Now I am inside this coffee shop. The photo above is of the right in this room. This room is really very minimalist. There are not too many decorations that adorn this room. Because this room is very narrow and only a few tables are available in this room. There is 1 cupboard containing glasses and several other utensils.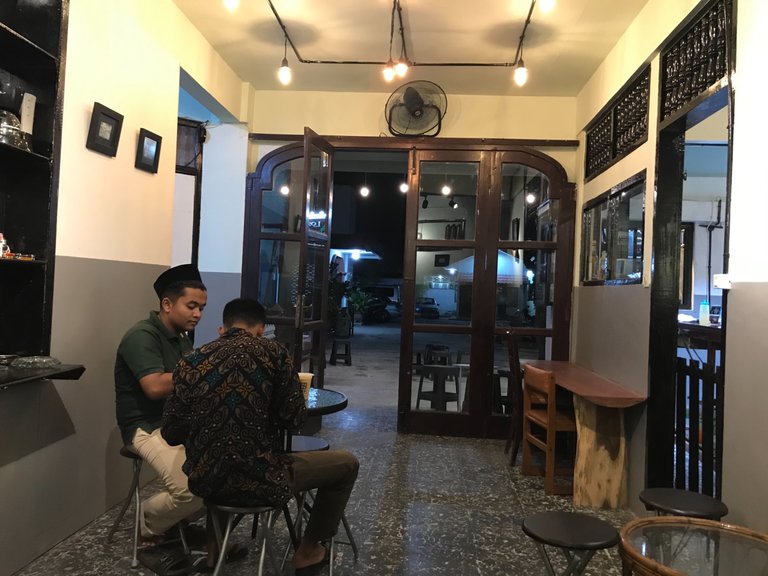 photo by me
Well, you can see the photo above. This coffee shop room is really very small. Only 4 tables are provided in the room. This coffee shop building used to be an old house. Maybe this house is a legacy from the old colonial era. Why can I say that? Because there are some designs of this room that still use old furniture and are just refurbished.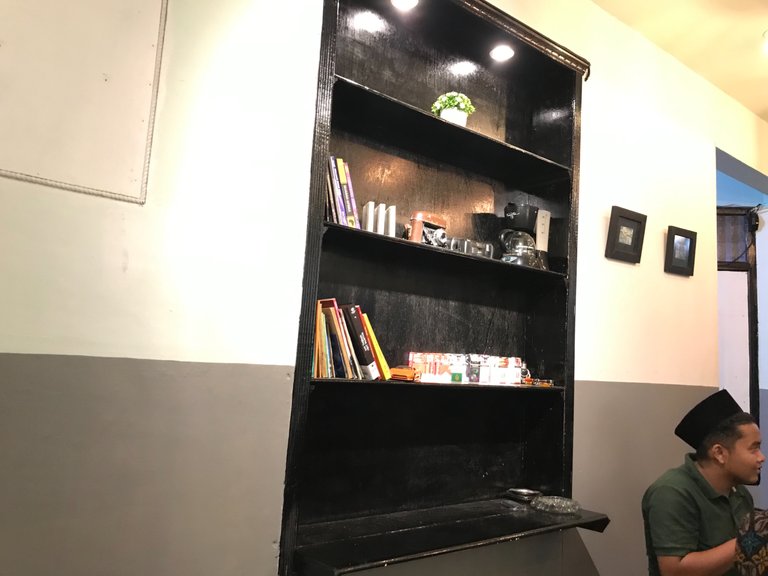 photo by me
There is a wardrobe that is quite unique and looks quite old. They renovated the wardrobe again with black color. There is 1 unique and old camera in the second part. In the third part there are also several books that visitors can use. The third part on the right has several packs of cigarettes that still contain contents.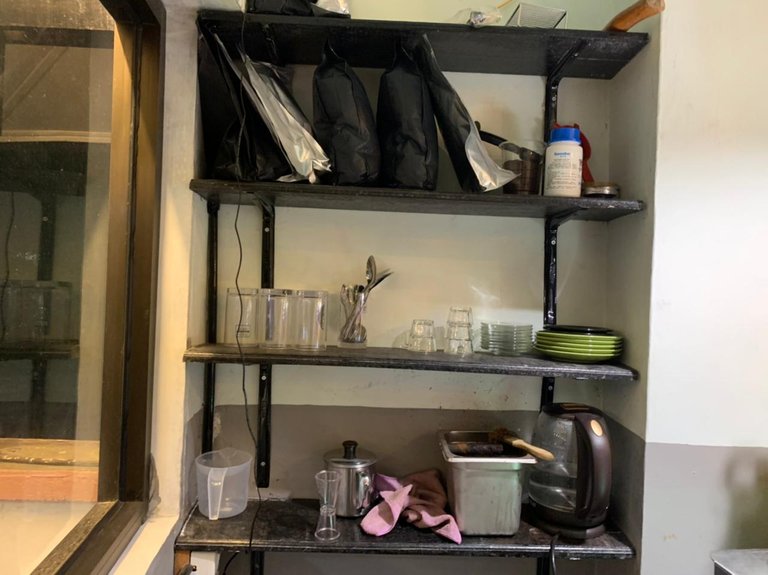 photo by me
Now I get to the inside of the barista's bar. I have the authority to enter the bar. Because one of them is my friend. So I am more free to take pictures around the bar. The photo above is a cupboard where some coffee supplies such as a thermos and coffee grounds are stored.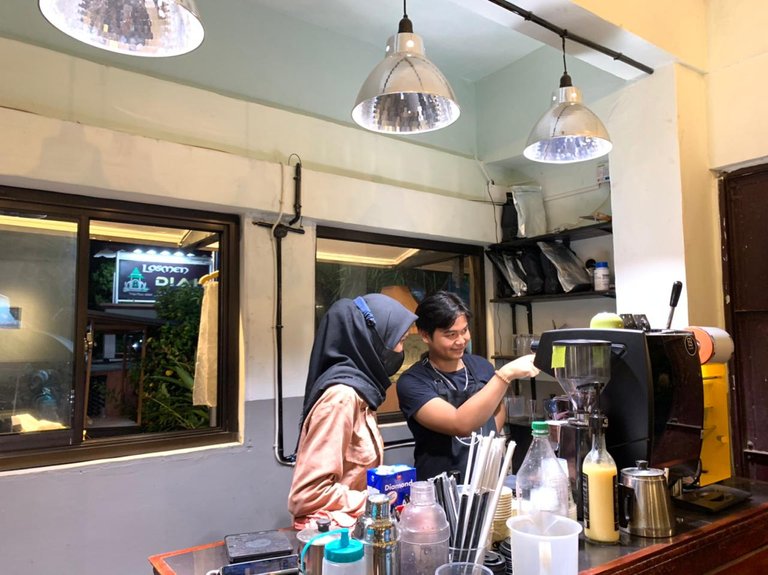 photo by me
The photo above shows one of the baristas teaching Ema how to make coffee in this coffee shop's machine. Making machine coffee is certainly not an easy thing. There are several knowledge that must be learned first before becoming proficient at making coffee in the machine. You can see that everything in the bar is neat and uncluttered. My first impression of visiting this coffee shop was quite good. Let's take a close look at the coffee machine owned by the Sabi coffee shop.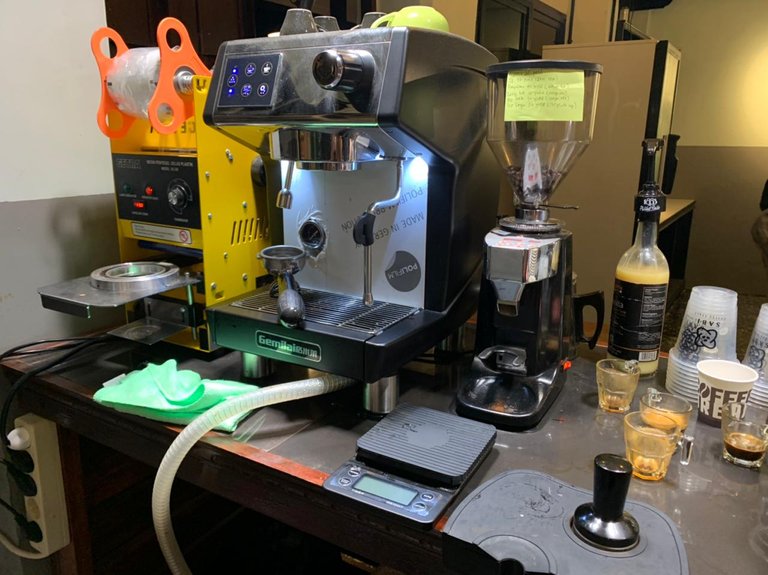 photo by me
Well, the coffee machine that this coffee shop uses is only one portal. There is also a grinder machine for crushing coffee beans. At the bottom there is a place to weigh coffee grounds. On the left is a machine for closing coffee cups. Everything looks really nice and neat. I love this coffee shop bar.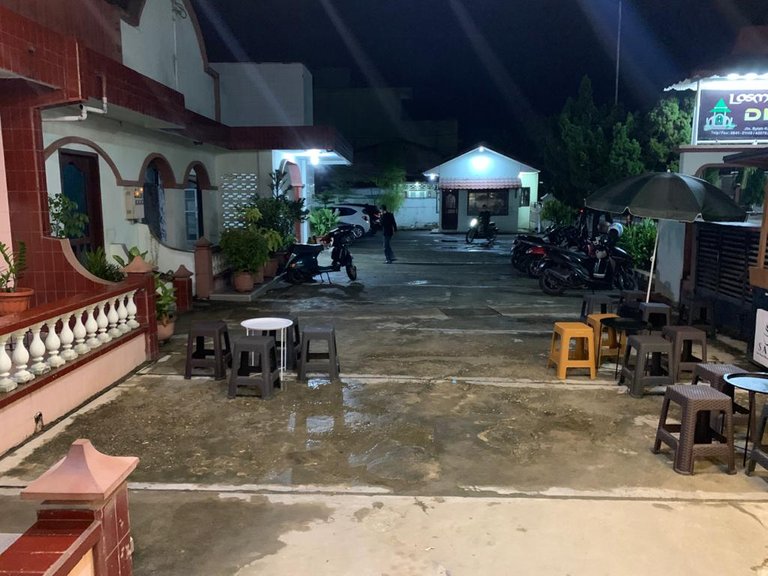 photo by me
This coffee shop also has a place for visitors who want to sit on the outside. There are several tables and chairs that have been provided. Everything looks so perfect on the outside. I think there are only a few people in the room who want to be more relaxed. The rest of the visitors will choose a place outside rather than indoors. Ema and I ordered the same menu, namely Sanger Espresso.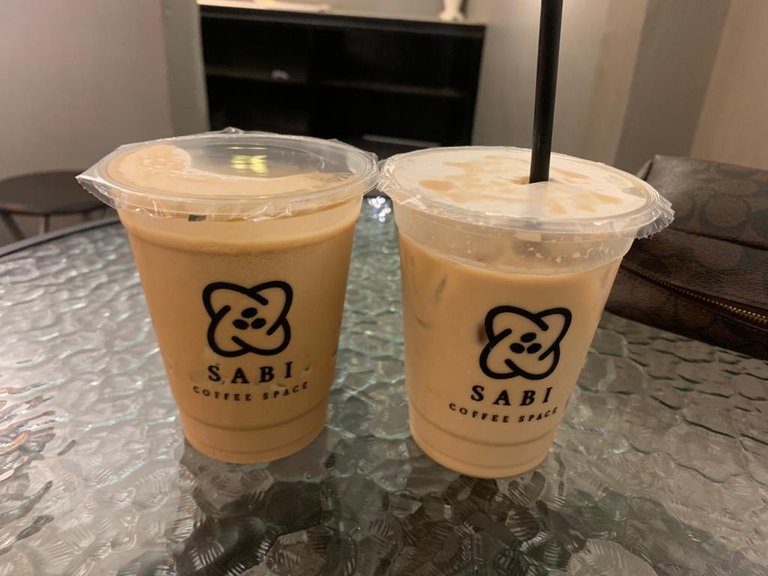 photo by me
After waiting a few minutes. Finally my order and ema arrived. I really enjoy the taste of the coffee here and honestly this coffee is really good. I give this coffee shop a 7/10 mark and the taste of the coffee. After I've finished my coffee. I returned home with Ema. All I have to pay is around 3 $ in total and I am really very happy. Thank you to those of you who have read and stopped in my post today. Give your advice and support. See you in my next daily post with Ema.