Embrace each day, one at a time so as to not miss any of the joy raining down upon you. The beauty of a new day. And if the day is not perfect, just know that you have so much to look forward to.
I love the way Claude Monet says that there must always be flowers. Always. I can relate. Can you think of anything more appealing to the soul than the loveliness of blossoms to fill out your day? To be fair, our day here is supremely awesome, and yet... I can still feel the allure of these blooms.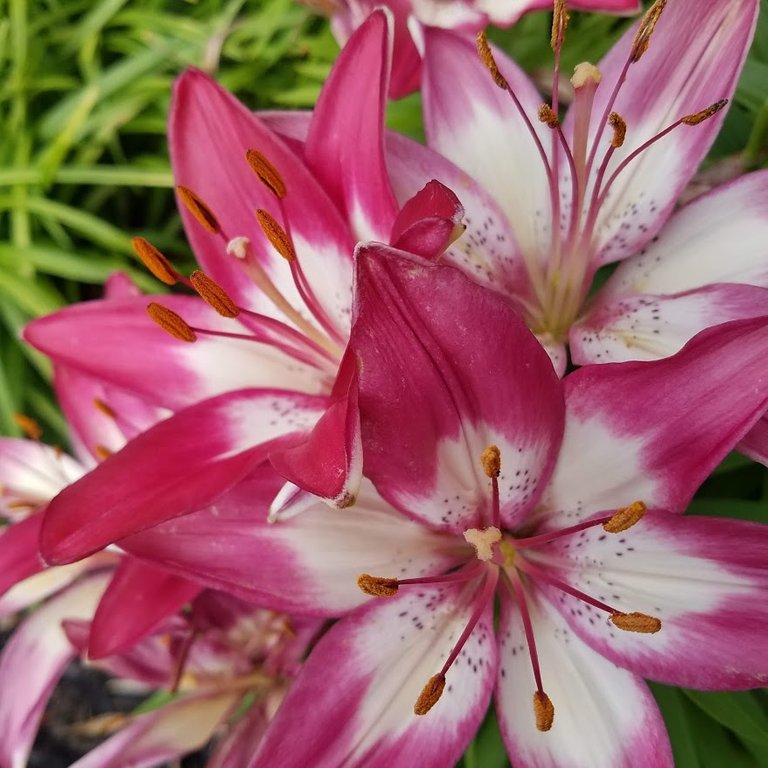 Close your eyes and listen to the breeze, then breathe in some happiness and sunshine for your day. Life will never be perfect in the sense of perfection. But, we can be in a happy place nonetheless.
Perfection is a flawless state where everything is exactly right. It can also be the action of making something perfect. Since perfect things are without fault or flaw, perfection is a perfect condition — everything is 100% great.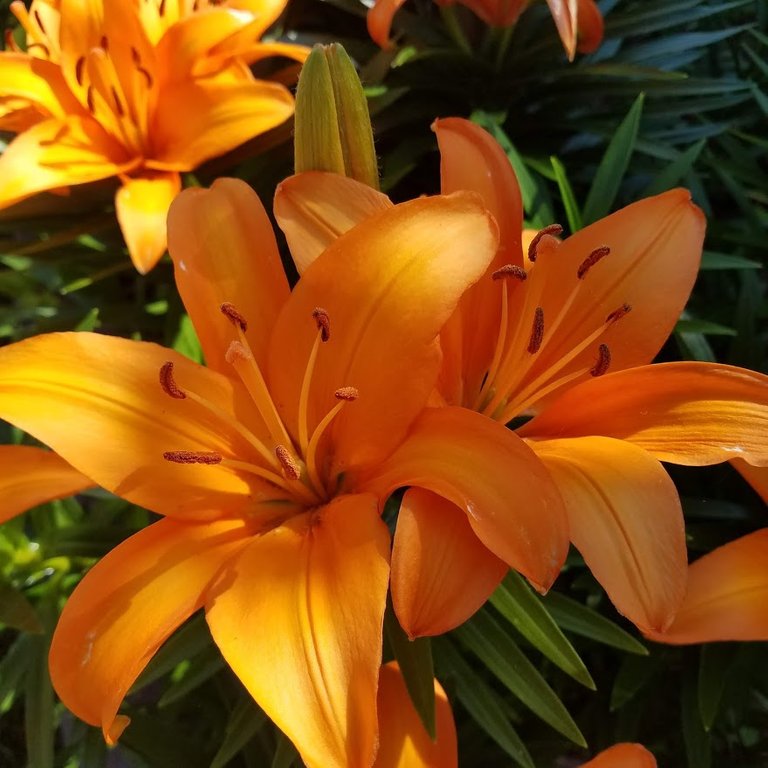 I look at the golden loveliness and think to myself, shine your beautiful day upon my face. I was greeted with a cup of coffee at 4 am this morning, a most welcome sight to anyone working nights. It was still steaming, I think, and if it wasn't, the figment of my imagination wants proof that it wasn't. I sat down and enjoyed the peace of the break before dawn, noting that it truly is the little things in life that weigh the heaviest some days.
I got a front parking space last night, even though I was on the other side of early. The metro ran on time. I got out on time this morning. Taken individually, small blips on the radar screen of life, but, added up, it pretty much made my day. And I ask you, how was your day?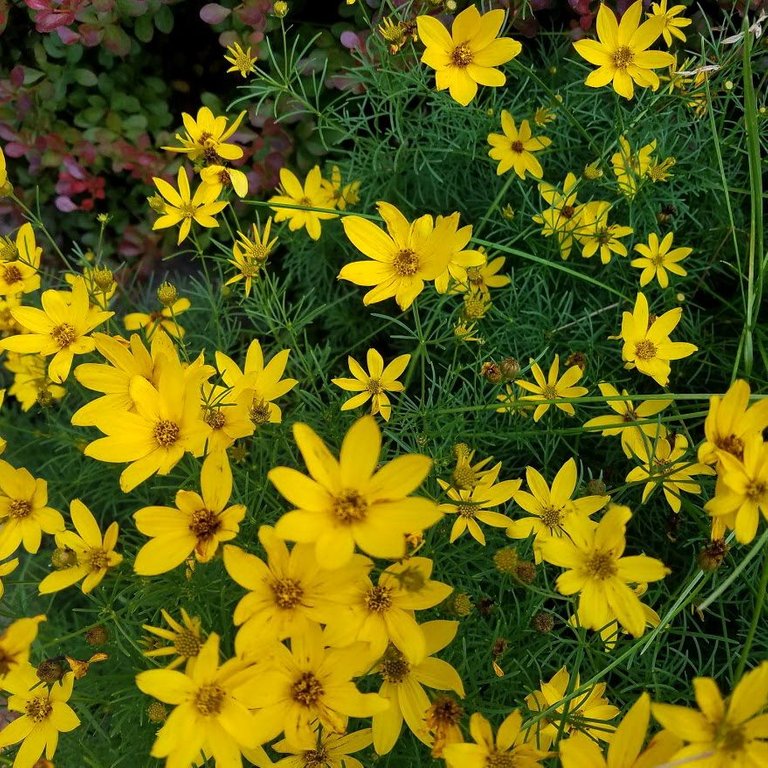 I love the wild array of sunshine here, and the random way it grows, creating it own brand of beauty. It was given to me, a small piece of a bigger plant, knowing I love plants. The thoughtfulness is rekindled in my heart, more than a year later.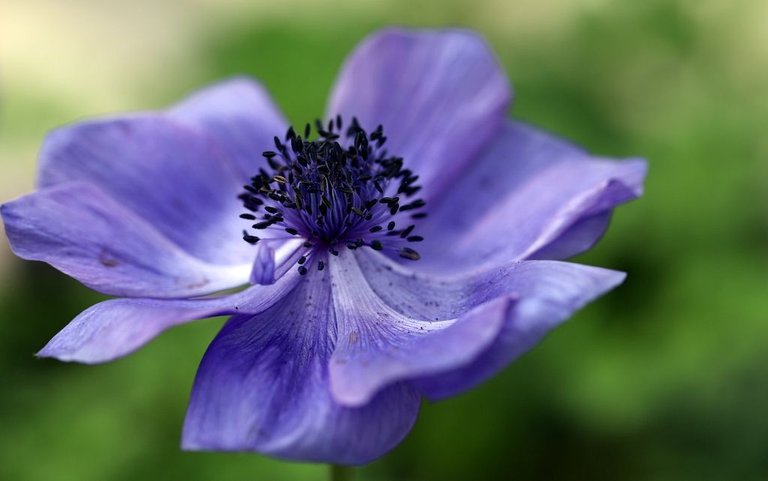 Life is good, but, it is also the way I choose to view it. I have less than perfect days, many times over, but, I lighten the load by letting go of things that don't really matter in the big scheme of things, stressing less than is necessary.I focus on the good, and will push good thougths your way. As always, there must be a flower, to color my world. #alwaysaflower And just like that, this post is done. Come back tomorrow and we will do it again. Have a wonderful evening!
All I have are my words, armed in my mind, written in pen, stand by stand. Oh, yes. Still by hand. It has a different feel. Altered not by keys, backspace, and delete, I write, erase, tear it to pieces and start all over again. And again.
It's my way. I walk out to the deep end of the page and dive right in.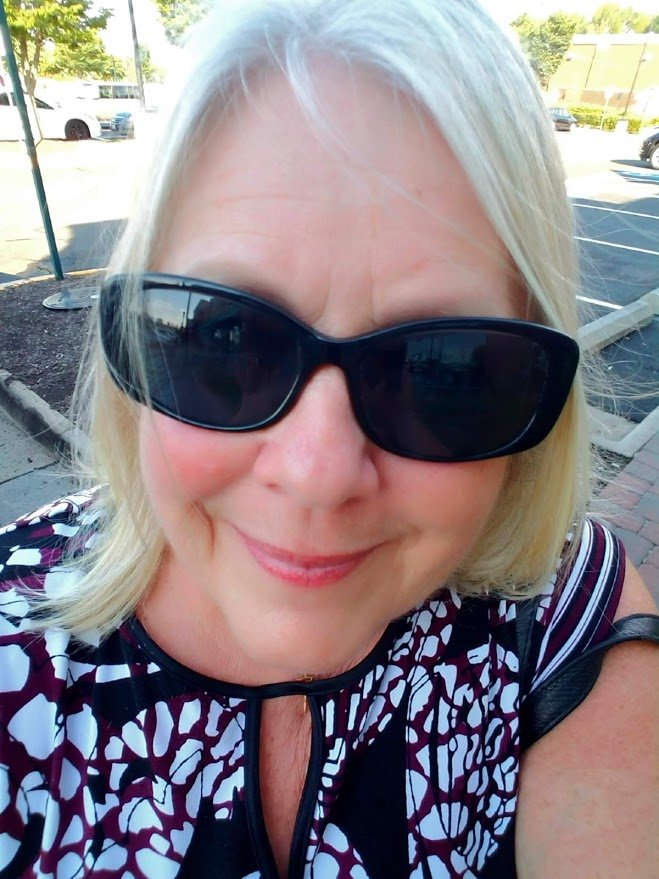 ---
There is no Frigate like a Book
There is no Frigate like a Book
To take us Lands away,
Nor any Coursers like a Page
Of prancing Poetry –
This Traverse may the poorest take
Without oppress of Toll –
How frugal is the Chariot
That bears a Human soul.
Emily Dickenson
TS Elliot

#TeamUSA is a growing community of quality-content people from the United States or those living here. Check us out on Discord!