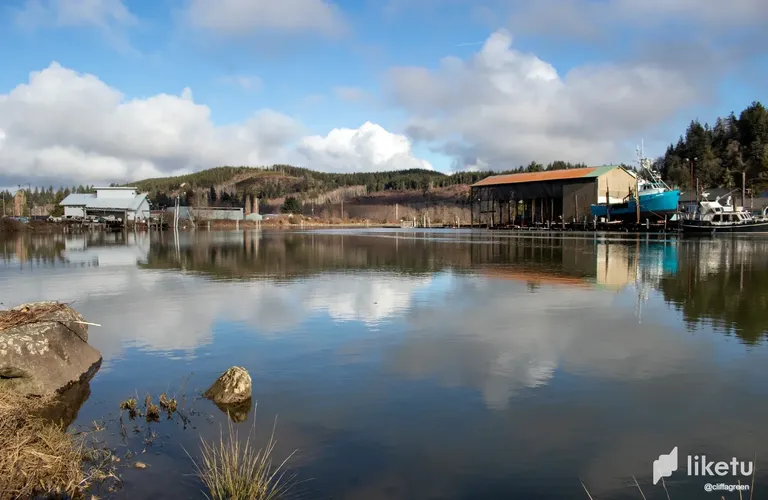 I love the view of this hill from the river here. I often sit in this area for coffee in the mornings or afternoon. In February, when these photos were taken, there's a lot more red to it than at this time of year.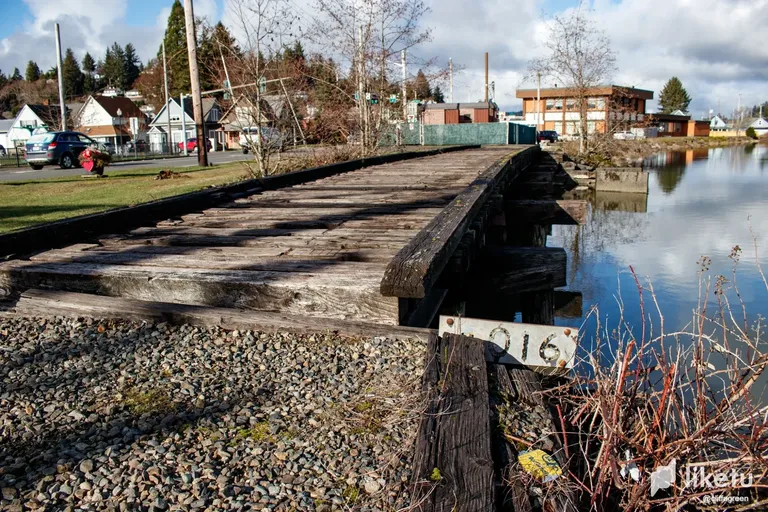 This little bridge is all that remains from the railroad when it ran along the river.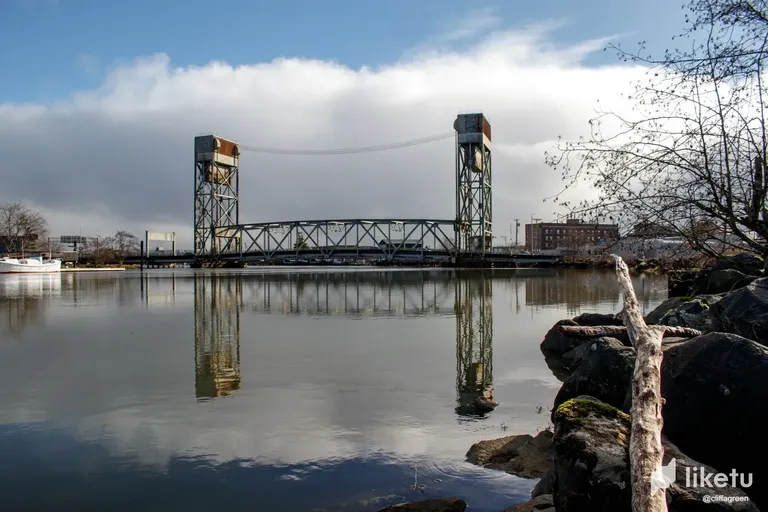 Riverside Bridge is a vertical-lift bridge, which means the entire span of road between the two towers lifts up to allow boats to pass.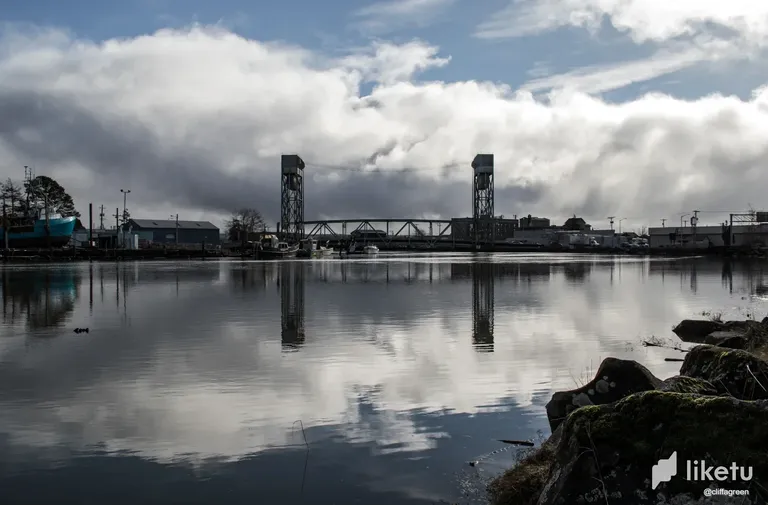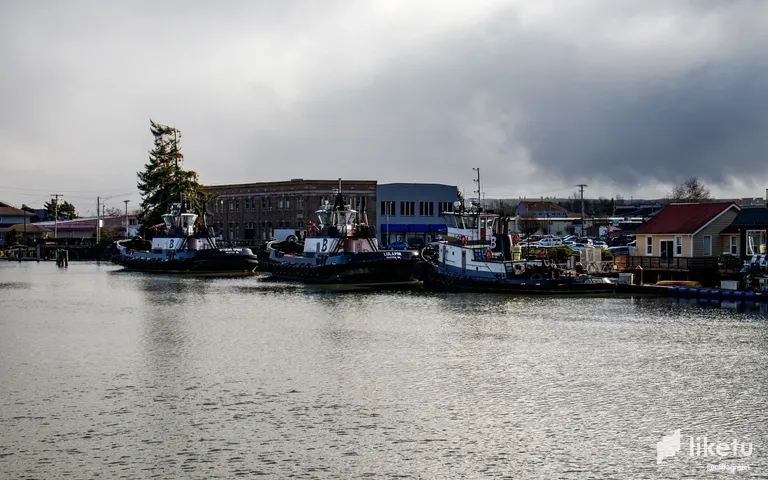 The tug boats Wynema Spirit, Lulapin, and another I don't know the name of. Click the link in this post to see the first two in action, bringing a ship in to port on the bay of Grays Harbor.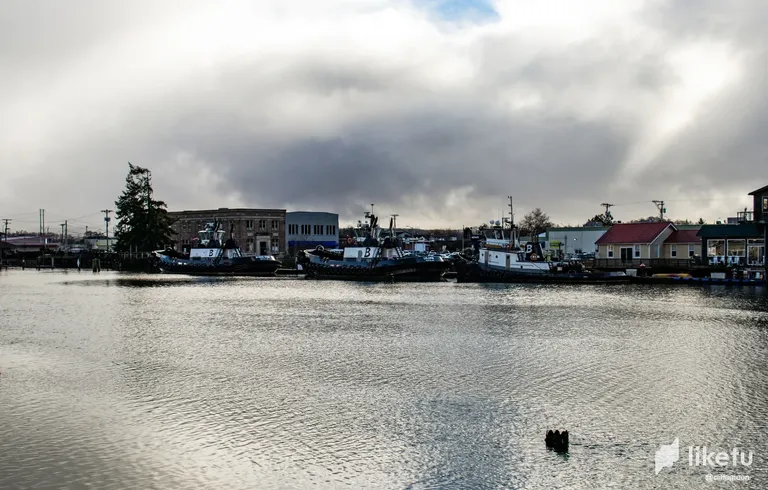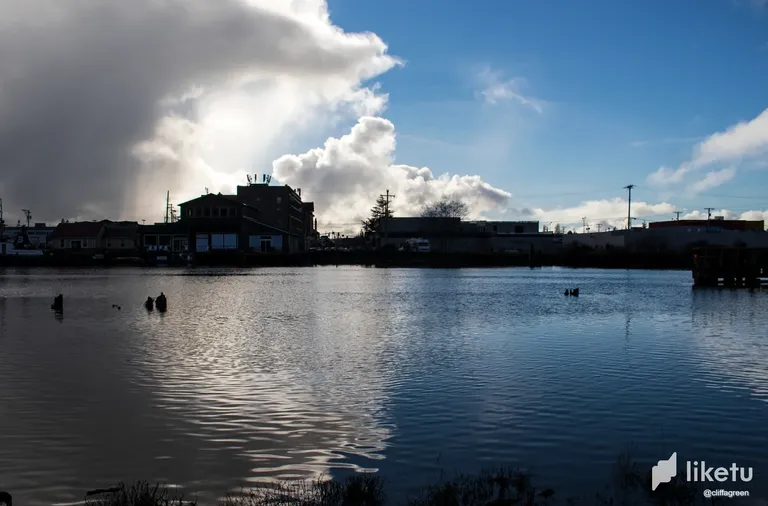 Get it? The clouds make a 'C', like in 'Cliff'. :)
While cleaning up my hard drive today, uploading photos to the Lightroom cloud so I could delete them from the computer, I came across these from a walk I took back around Valentine's Day in 2022.
I'm not sure why I didn't share more of these back then. Probably because with the difficulty in shooting on such a bright and sunny day I ended up with some overexposed and/or dark photos, and I didn't feel, back then, that I could salvage anything out of them. But I've learned a little bit about editing since then, so I decided to see what I could make of them before I saved them and forgot about them.
These were all taken within a two block area on either side of Hoquiam, Wash.'s, iconic Riverside Bridge (it's used in a lot of the city's promotional materials). The bridge is a vertical-lift bridge, which means that the entire road span between the towers lifts up as one piece. I have a few photos of the bridge in action, um, somewhere...
The tug boat shots were taken from the bridge. If you'd like to see the tugs working, see this post showing the Lulapin and Wynema Spirit bringing a ship into the Port of Grays Harbor, which I posted last week.
Thanks for viewing!
---
For the best experience view this post on Liketu