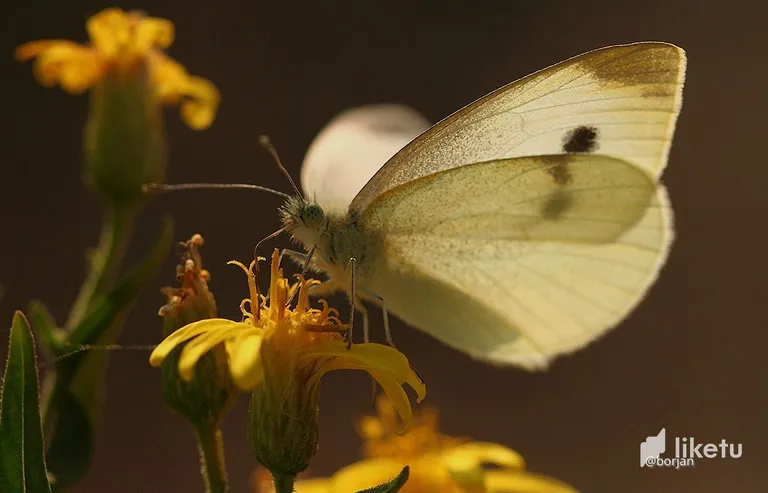 In this opening photograph, you can see the Cabbage white (Pieris rapae). With quite a few cabbage fields and plenty of wild plants from the Brassicaceae family that grow in the area, this is the most common butterfly here.
This is the Oecanthus pellucens, commonly known as the Italian tree cricket. The typical habitat of these interesting crickets from the Gryllidae family are sunny meadows and shrublands with tall vegetation, that is never trimmed.
Here you can see another butterfly. The Coenonympha pamphilus from the Satyrinae family.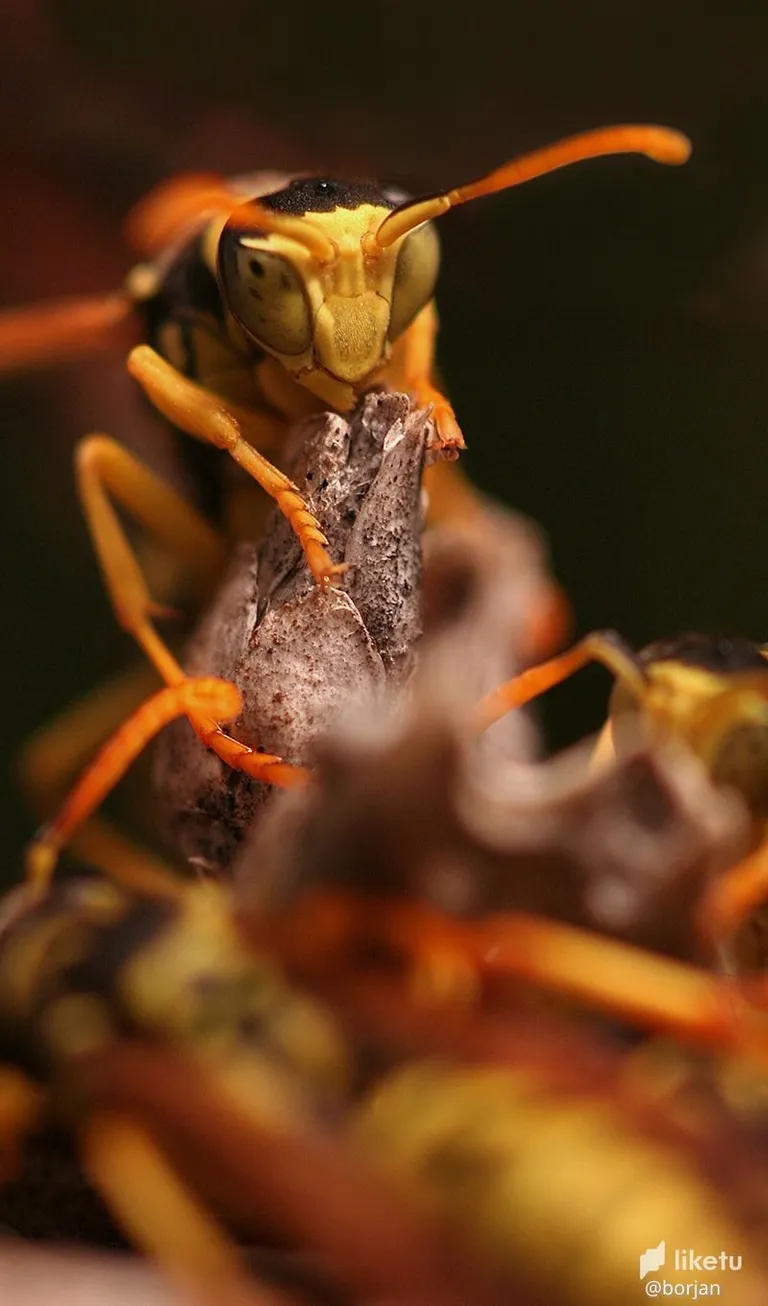 In this photograph, you can take an up-close look at the paper wasp's nest. The species is Polistes gallicus.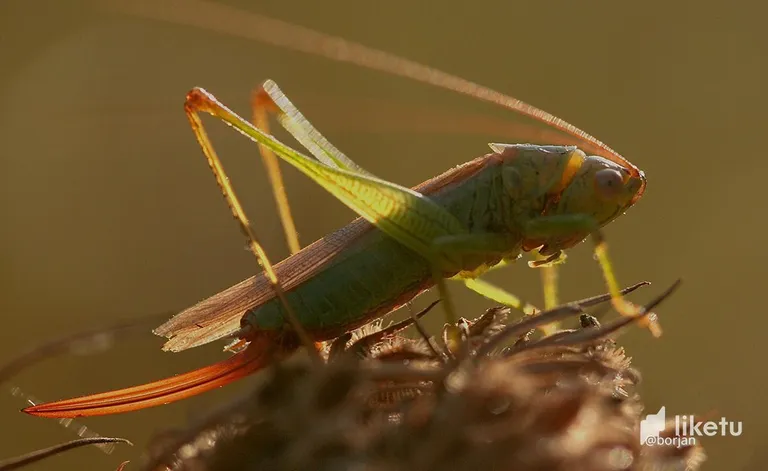 This is the Conocephalus fuscus, a bush - cricket from the Tettigoniidae family.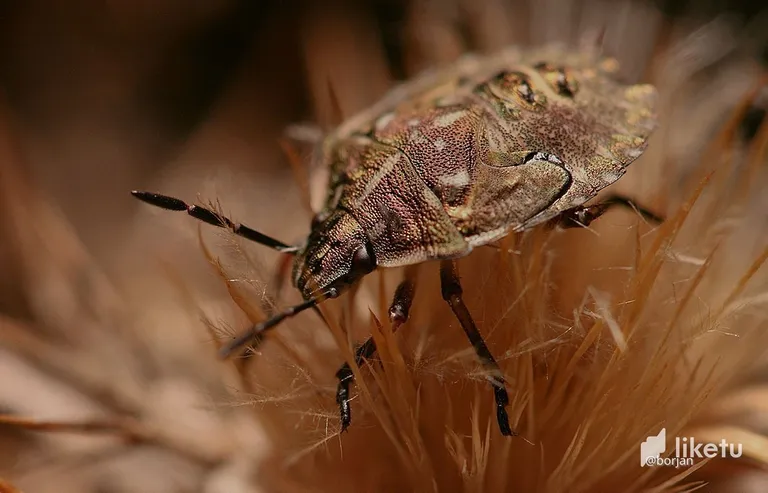 This is the nymph of the Carpocoris purpureipennis shield bug.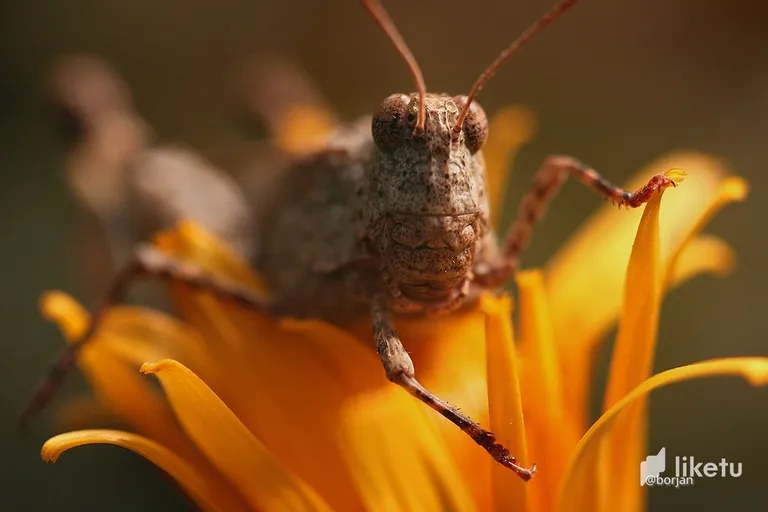 The last insect is a grasshopper. The Oedipoda caerulescens, commonly known as the Blue-winged Grasshopper.
I'm about to upload seven old macros from 2007. The photographs were taken in the coastal area near the village of Liznjan. You'll see seven insect species that live there.
AND THAT'S IT. AS ALWAYS IN THESE POSTS ON HIVE, THE PHOTOGRAPHS ARE MY WORK.
---
For the best experience view this post on Liketu