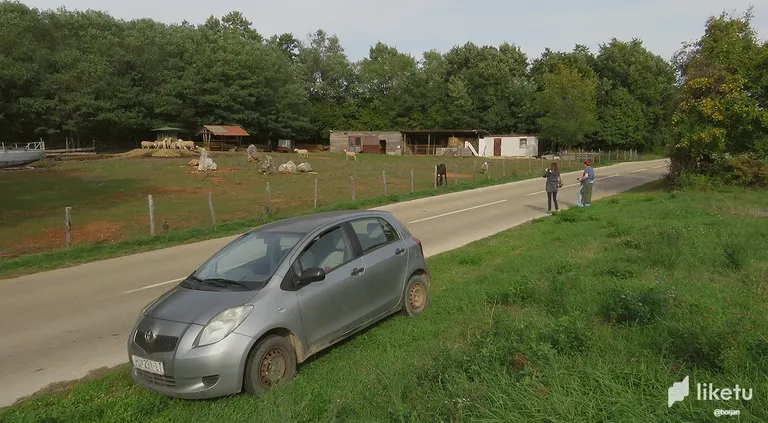 Here you can see all the elements of this post in one place; the road, the farm, the lush green vegetation, the animals, my two friends, and my car in the foreground.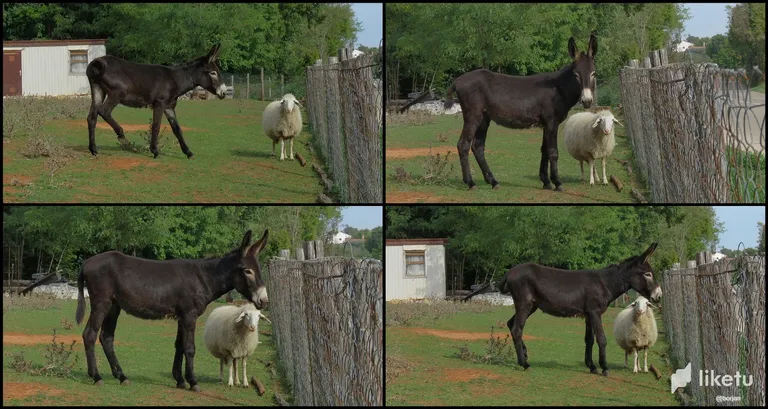 One sheep and the donkey walked to the fence to greet the casual tourists.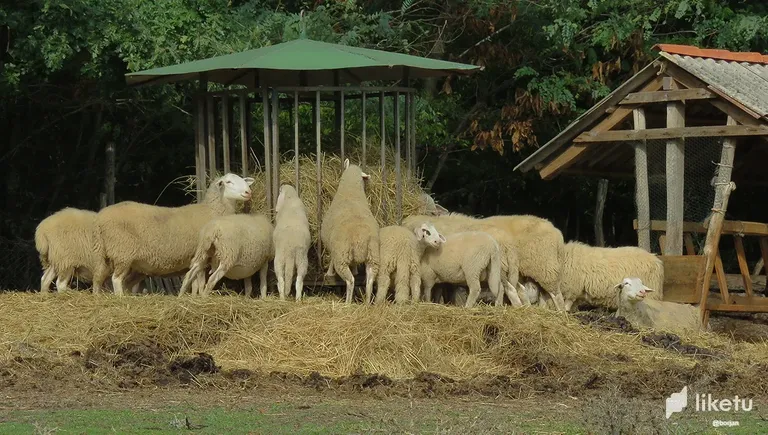 The rest of the flock was busy chewing the hay.
I zoomed in to follow the action.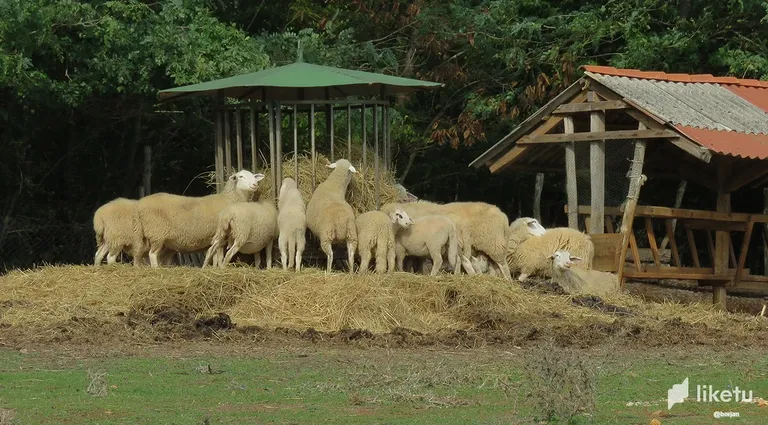 Meanwhile ...
... the donkey and the sheep were chatting with my friends.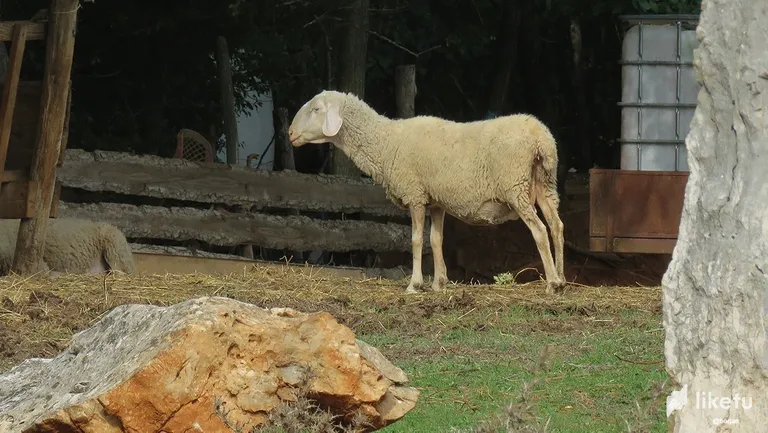 I don't know what to say here. Just another sheep, that's it.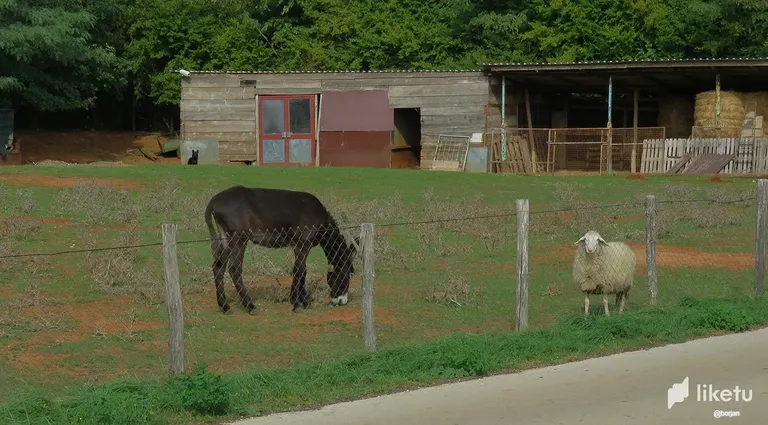 When this photograph was taken, the donkey got tired of talking and went for a fresh snack, one of the many that grew down on the ground.

Here, the focus is on the donkey again. And that's all. It was a quick stop so the post can't be very long.
A month ago, on the 29th of October, I published a post about the town called Barban, here on Liketu. While driving from Zminj, another small town, to Barban, back then on the 29th of October, I saw a small farm more or less halfway between the two towns. I passed that way before and photographed the animals that live there for the first time at the end of summer, in the first half of September. The sheep and the donkey shown in today's post are the same; the weather and the overall atmosphere are similar, but the photographs aren't. You'll see some unpublished moments. You'll see the animals in new poses. And you'll also see a bit of the rural scenery. Hope you'll enjoy this short stop by the side of the road.
AS ALWAYS HERE ON HIVE, THE PHOTOGRAPHS ARE MY WORK.
---
For the best experience view this post on Liketu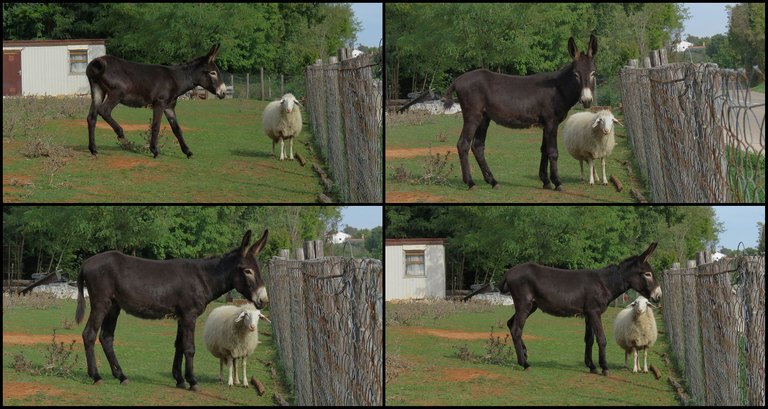 (Enlargeable)