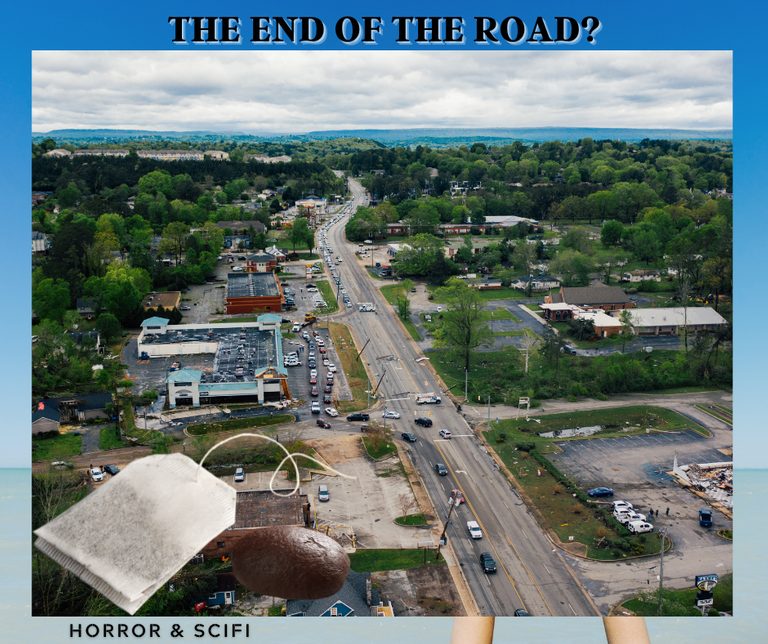 The young boy put his hands behind his head, laying back on the crisp white sheets. "It's boring around here... I changed my mind about staying. Now that we're both free, I feel like blowing something up. Something big. How about you, Taspirin?"
The napping golden retriever puppy wagged his tail in response, not bothering to open his eyes. The black splotches of dye on his coat were beginning to fade, due to his adventure in the woods.
"Let's get going after breakfast, then. We'll trash this place, and find a ride to somewhere more fun."
Meanwhile in the other room, the trucker who had found them hiding in the back of the truck thought "I hope the kid's comfortable. He must be so scared..."
The next morning, he made breakfast for the boy and puppy. "Good morning Greg, I hope you like bacon and eggs!"
"We both do!" he exclaimed.
The puppy jumped in the air in agreement.
"After we eat, I have to go help someone. Will you two be alright for a couple of hours?"
Don nodded, grinning widely. "Sure, Zach. We really appreciate everything you're doing for us."
"Well, I'm happy to have you guys here. The bachelor life can get a bit lonely. You're welcome to stay as long as you want."
After Zach left, the demon disguised as a kid immediately went to the kitchen.
Now an expert at making things go boom, he made short work of the gas stove and oven.
They exited the house, taking the trucker's food, money, and credit cards.
Halfway down the drive, a man in a red short-sleeve shirt stepped out of the bushes.
Don took a step back, and feigned fear.
The man didn't advance, but pulled out a badge. He held it where Don could easily see it. "Hello, I'm Officer Colmes. Are you Donald Reynolds?"
"Uh, no. My name's Greg, and I'm visiting my uncle."
Taspirin melted away into the bushes.
"Where are you going?"
"Just out for a walk, Sir."
"I need to ask you a few questions. Let's go back inside for a few minutes."
Don's eyes widened for just a second, then he shook his head.
"I'm sorry, I can't let anyone in. I'm not allowed to."
"Oh? Are you sure it's not because you think the place is about to explode?" he asked, swiftly grabbing Don as he tried to run.
"Why would I think that?!?!" Don shouted.
"We had cameras trained on all of the windows, Don. Or Greg, if you prefer to be called by your brother's name..."
---
---
To be continued!
To read the whole series, click here
Cover image made in Canva Pro using their gallery