#hive-142010 is a Lego community

@thingone crazy eyes for Lego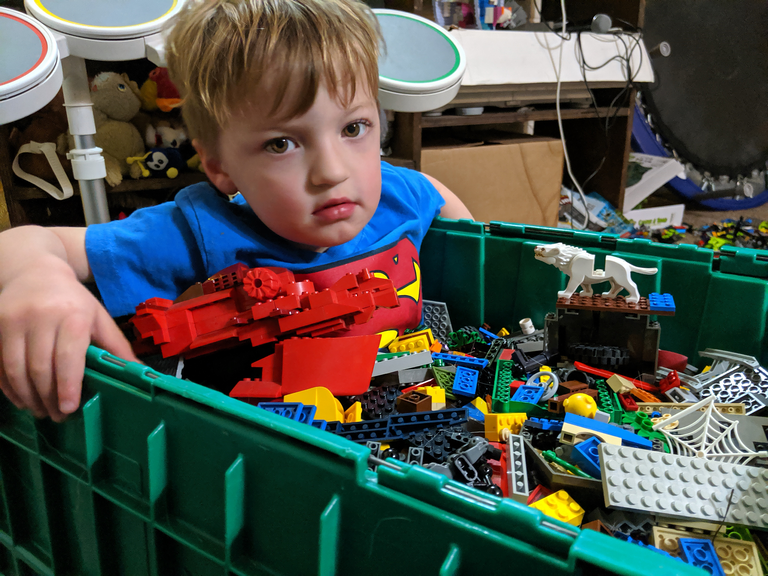 @thingtwo enjoying a nice relaxing Lego bath
Funny to see the giant Lego red dragon head I made this summer still surfing around on top of the bin of parts. The body is long gone but the kids like the head and have been keeping it around.
Speaking of the Lego red dragon I made this summer: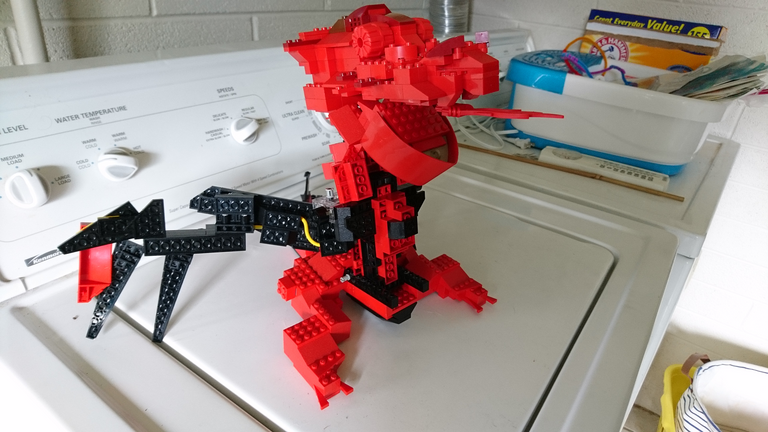 It took a little while to get the balance of the pivots right so the large dragon head could balance when the dragon was rearing upright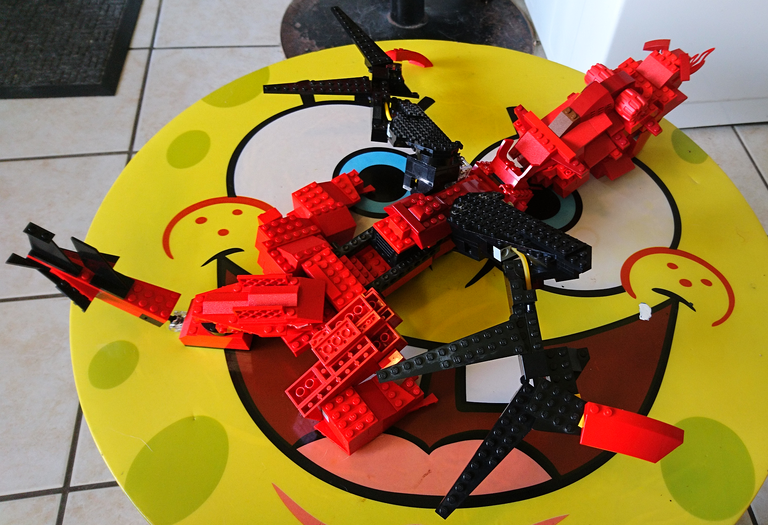 ---
Speaking of Lego dragons I actually couldn't help myself and recently bought another batch of Lego with Steem from @steemmatt. I wasn't going to blow more Steem on Lego after my first big bulk purchase, but then the devil @steemmatt tempted me with these bags full of Lego Ninjago dragon heads and parts!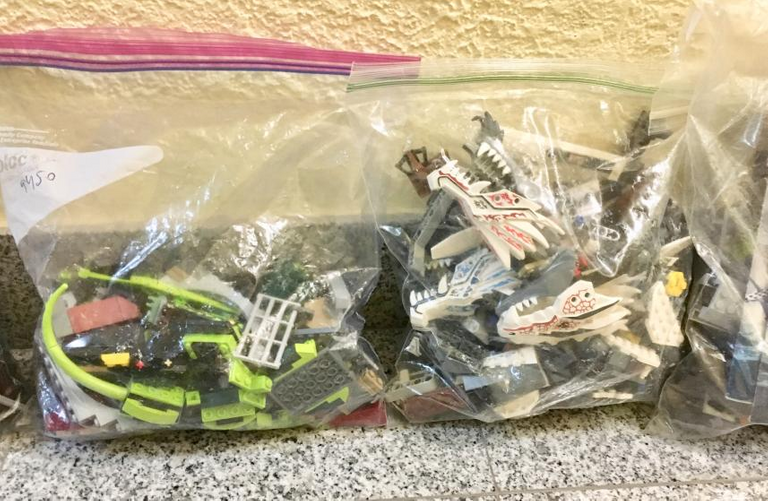 Bim bam boom one thing led to another and Bob's your uncle. There went another 230 Steem.


This second shipment showed up today. These parts were destined for @thingone, who makes a new set of Lego monsters every day.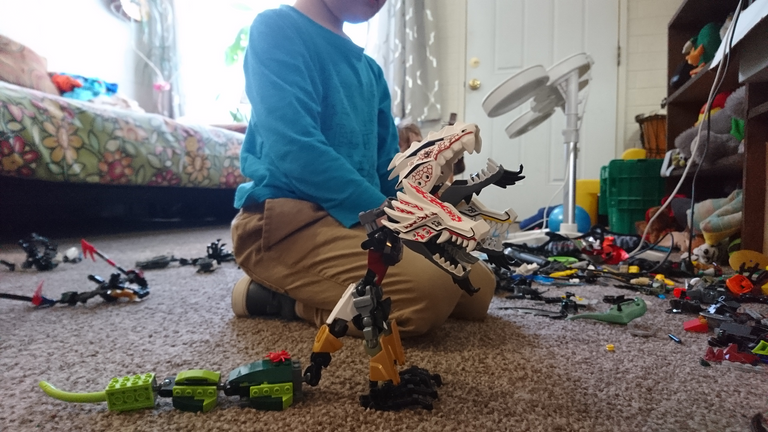 He immediately got to work combining the Ninjago dragon parts I got from @steemmatt, with body parts from our own Lego Chima sets. The Lego Chima sets have really cool pieces with ball joint attachments, you can make poseable bodies very easily with these parts.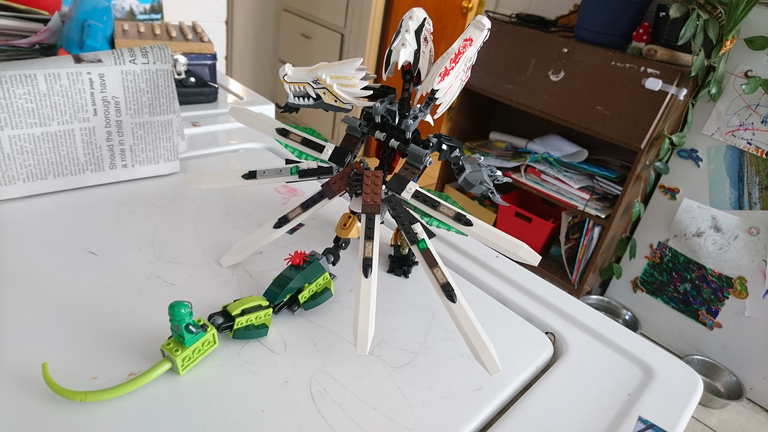 The three-headed dragon @thingone came up with today
It has wicked claws.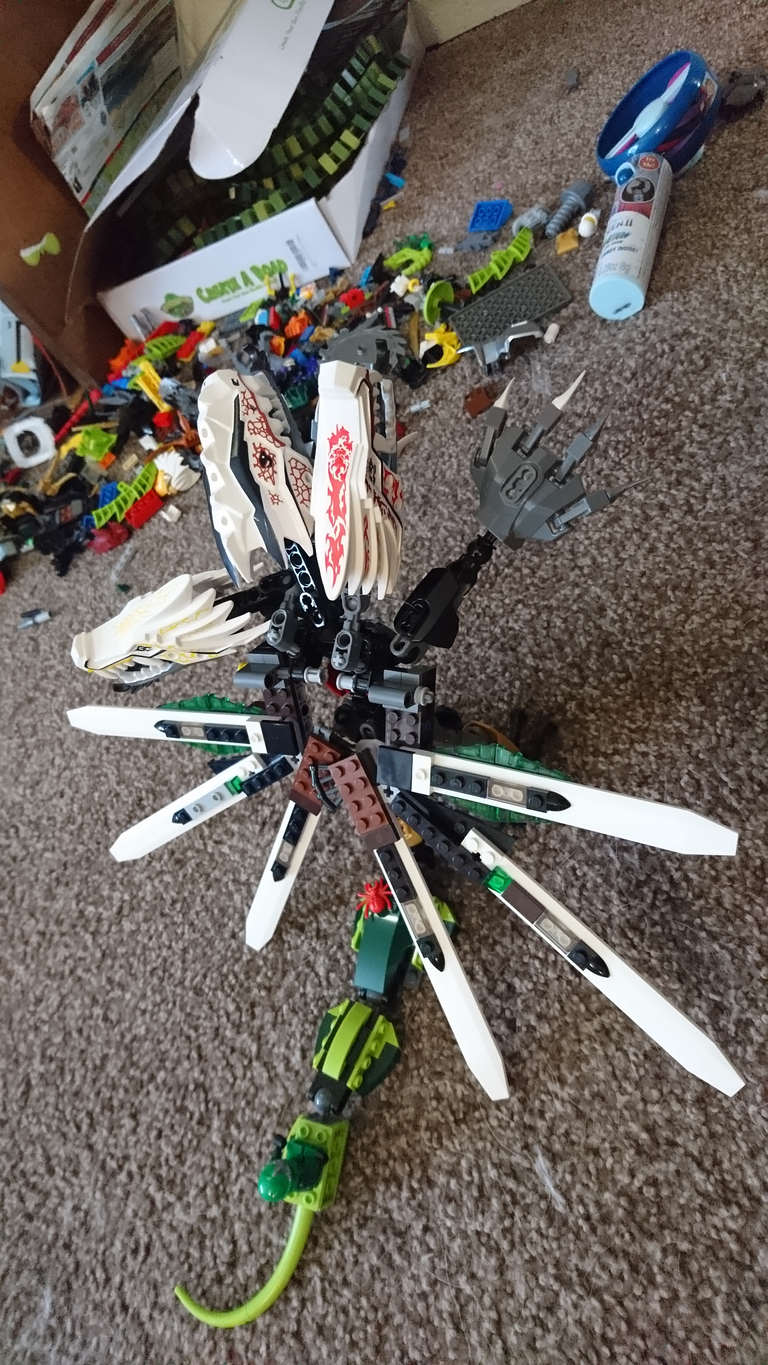 Speaking of Lego Chima, check out this creature @thingone dubbed the "Centipede Crawler". He is really creative in how he combines the Chima sets. He makes new monsters every day, taking apart the ones from yesterday first.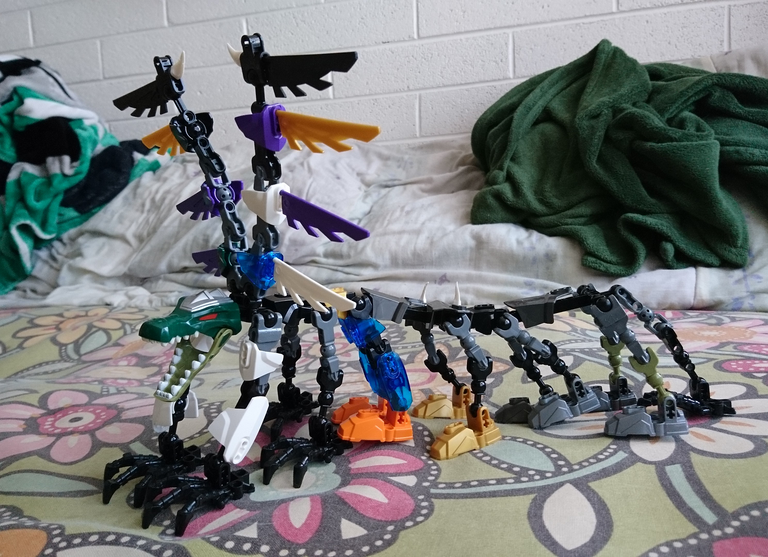 ---
Subscribe to the Lego community: https://beta.steemit.com/created/hive-142010
Thanks to @galenkp for creating the community, @steemmatt for helping me transmogrify Steem into Lego, and @brickmanbrad for having an online Lego store that accepts Steem!
Speaking of @brickmanbrad, he is running a contest:
https://steempeak.com/hive-142010/@brickmanbrad/celebrating-the-new-lego-tribe-win-free-lego
He will ship a Lego Nexo Knights Limited Edition Foil Bag anywhere worldwide to the winner. All you have to do is make a Lego post and make sure to use the hive tag #hive-142010 as your first tag. Then drop a link to your post in the comments of Brad's contest post.
What are you waiting for? Get Lego-ing!